TRIPLE Trial Results
Save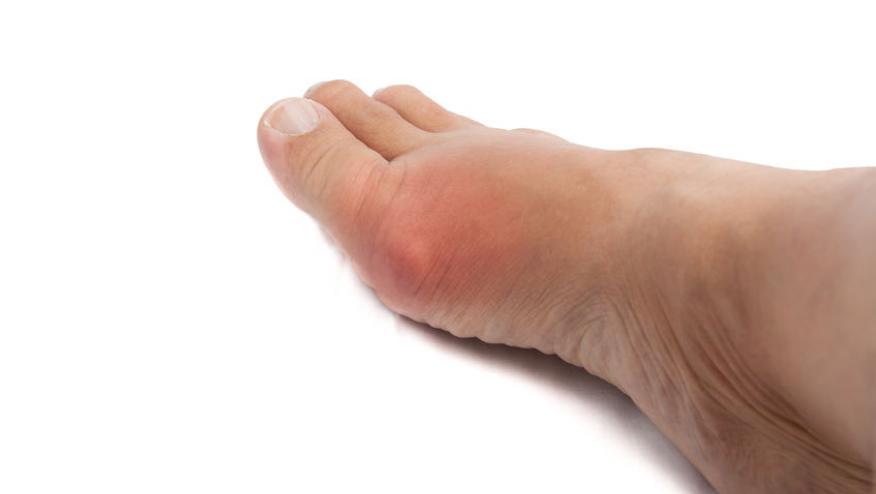 Pegloticase has become an excellent option for management of patients with chronic refractory gout, although treatment may be limited by the development of anti-drug antibodies that lead to loss of serum urate (sUA) lowering effect. It is known that this loss of response is associated with reduced serum pegloticase levels (https://arthritis-research.biomedcentral.com/articles/10.1186/ar4497).
The investigators of the TRIPLE trial pose the question of whether an additional dose of 8 mg of pegloticase given in between the first and second doses would help to maintain serum pegloticase levels and therefore persistent urate lowering effect.
Dr. Kenneth Saag presented data from the TRIPLE study this morning. This is a multi-center, open label trial enrolling patients with chronic gout unable to maintain a serum uric acid level of 6 mg/dL or less. After discontinuing their background urate lowering agents, subjects received 3 weekly infusions of pegloticase 8 mg followed by biweekly doses to total 10 doses over 17 weeks. sUA was measured just before each dose and subsequent doses were given only if levels remained ≤6mg/dL. Serum pegloticase levels were also measured before each dose.
Results for the first 50 subjects were presented and included 22 responders, 21 non-responders and 7 subjects who dropped out. They found that subjects who responded had higher trough levels of pegloticase, and that levels 1-week post-infusion predicted responsiveness to the drug, with an overall response rate of 44% in subjects who received the additional dose. I think we will all be anxiously awaiting more results of this study!