Hard Decisions in RA
Save
Hard Decisions RA: MTX Dosing and Monitoring Issues

HSV and RSV Update for Rheumatology

PERSPECTIVES: The Future of RA

Hard Decisions in RA: Import of Seropositivity

PERSPECTIVES: Difficult to Treat RA

PERSPECTIVES: Steroid Use in RA

Debate: Imaging in RA

DEBATE: Triple DMARD Therapy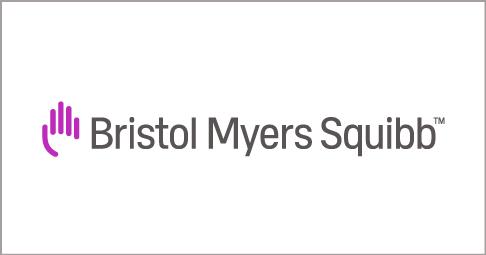 RheumNow's Hard Decisions in RA Campaign is sponsored by Bristol Myers Squibb. All content is chosen by RheumNow and its faculty.
Speaker bios:
Eric Ruderman, MD: received his undergraduate degree in English Literature from Princeton University. He attended medical school at Albert Einstein College of Medicine followed by a residency in internal medicine at the Hospital of the University of Pennsylvania. He completed my rheumatology fellowship at Brigham and Women's Hospital, with a concurrent research fellowship under a T32 training grant at the Harvard School of Public Health. At Northwestern since 2000, where he has held a number of roles, currently Associate Chief, Clinical Affairs for the Division of Rheumatology. His academic focus is on linking the clinical and research enterprises within the division to foster novel translational work that will advance the field of rheumatology. His clinical focus is on Rheumatoid Arthritis, Psoriatic Arthritis (combined program with Dermatology), Spondyloarthritis.
Orrin Troum, MD: is a Clinical Professor of Medicine and Voluntary Faculty Member of, The Division of Rheumatology at the Keck School of Medicine/University of Southern California and is Board Certified in Internal Medicine and Rheumatology. He pioneered the use of Extremity MRI in the United States for the evaluation, clinical decision process and outcome of patients with inflammatory arthritis and is immediate Past President of The International Society for Musculoskeletal Imaging in Rheumatology (ISEMIR). Dr. Troum has served the Arthritis Foundation by being a member of their Board of Directors, Medical & Scientific Committee and the most recently the Advocacy and Public Policy Committee. He joined The Doctors of St. John's Medical Group in 2014 and is a member of their Board of Directors.
Michael Weinblatt, MD: Michael E. Weinblatt, M.D is the R. Bruce and Joan M. Mickey Distinguished Chair in Rheumatology at the Brigham and Women's Hospital and the John and Eileen K. Riedman Professor of Medicine at Harvard Medical School. Dr. Weinblatt's major research interest is in the study of therapeutics for Rheumatoid Arthritis He is a Master of the American College of Rheumatology and recipient of the American College of Rheumatology Distinguished Clinical Investigator award and the ACR Presidential Gold Medal. He served as President of the ACR in 2001. He has an extensive bibliography and serves as co-editor for the textbook Rheumatology.
Jack Cush, MD: Dr. Cush is the Executive Editor of RheumNow.com and also Co-Edits the online textbook RheumaKnowledgy.com. Dr. Cush's interests include medical education, novel drug development, rheumatoid arthritis, spondyloarthritis, drug safety, and Still's disease/autoinflammatory syndromes. He has published over 140 articles and 2 books in rheumatology. He can be followed on twitter: @RheumNow
Arthur Kavanaugh, MD: Dr. Arthur Kavanaugh is Professor of Medicine at the University of California, San Diego School of Medicine. In addition, he is the Director of the Center for Innovative Therapy in the UCSD Division of Rheumatology, Allergy, and Immunology. Dr Kavanaugh has authored more than 500 publications. He is on the editorial board for several journals, and has served as peer reviewer for many scientific journals. Dr Kavanaugh's main research interest is in clinical research, particularly translational aspects of rheumatology research. This has included work delineating the pathophysiology of rheumatic diseases as well as defining changes associated with novel immunomodulatory therapies. The focus of many clinical projects has been RA and psoriatic arthritis, but Dr Kavanaugh has conducted many studies in other autoimmune conditions, including SLE, ankylosing spondylitis, inflammatory bowel disease, and others. In addition, he has performed studies focusing on novel imaging methods and also clinical outcomes.
Janet Pope, MD, MPH, FRCPC: Dr Janet Pope is Professor of Medicine and member of the Division of Rheumatology at the Schulich School of Medicine & Dentistry, Western University, London, Canada. Dr Pope has published over 500 peer-reviewed articles and her research interests include studies in scleroderma, systemic lupus erythematosus and rheumatoid arthritis. Through the course of her career, Dr Pope has mentored more than 125 trainees. Dr Pope has received the Distinguished Investigator Award from the Canadian Rheumatology Association, Rheumatologist of the Year from the Ontario Rheumatology Association, as well as the Department of Medicine Research Achievement Award and the Dean's Award of Excellence in Research from Western University. She has been inducted into the Canadian Academy of Health Sciences.
Alvin Wells, MD, PhD, FACP, FACR: Dr. Wells is currently a practicing rheumatologist and the Midwest Region Director, Department of Rheumatology for the Advocate Health Medical Group in Franklin, Wisconsin. He is an Assistant Clinical Professor at the Medical College of Wisconsin. He also maintains his clinical affiliation with Duke University Medical Center in Durham, NC where he is an Adjunct Assistant Professor.  Prior to returning to private practice, Dr. Wells was an Associate Medical Director at Abbott Laboratories where he played a central role in the launch of HUMIRA.  Dr. Wells received his MD from the University of South Florida, Tampa and trained in Internal Medicine and in Rheumatology at Duke University, where he was a faculty member before joining Abbott. He received his PhD in Immunology from the University of South Carolina, where he developed an animal model for Reiter's Syndrome. He was a recipient of the prestigious Fogarty Biomedical Research Award from the National Institutes of Health, which allowed him to undertake a 2-year postdoctoral fellowship at Uppsala University, Sweden, with Dr. Lars Klareskog. Dr. Wells is fluent in Swedish. A member of the American Telemedicine Association and of the American College of Rheumatology, Dr. Wells has over 25 years of research experience, focusing on chronic inflammatory diseases, such as rheumatoid arthritis and psoriatic arthritis, with an emphasis on connective tissue components, inflammatory mediators, and cytokines. He is the recipient of the 2019 Outstanding Teaching Award from the Medical College of Wisconsin and Ascension St Joseph Hospital.  He is the recipient of the 2003 Abbott President's Award. In 2001, he was honored with the Merck Young Investigator Award, and in 1999 he received the University of South Carolina School of Medicine Distinguished Alumni Award. Dr. Wells is fluent in Swedish and is an internationally renowned speaker and researcher and has had research support from the Arthritis Foundation and from the Robert Wood Johnson Foundation.
Robert Landewe, MD, PhD: Robert Landewé obtained his medical degree at the University of Maastricht, the Netherlands, in 1990. His PhD thesis in 1994 was entitled 'The optimization of cyclosporine A in rheumatoid arthritis', and included several methodological studies and clinical trials in the field of rheumatoid arthritis (RA). Robert Landewé is a board certified rheumatologist since 1999. In 1999, he was appointed as a staff rheumatologist, and since 2008 as a professor of rheumatology at the department of rheumatology in the Maastricht University Hospital, the Netherlands, until April 2011. From April 2011 onwards he has a part-time staff position as professor of rheumatology in the Academic Medical Center / University of Amsterdam. He further works as a consultant in rheumatology at the department of rheumatology in the Zuyderland Medical Center in Heerlen, the Netherlands. His major research interests include the assessment and prediction of outcome in rheumatic diseases, with a focus on statistical modeling, and with a special interest in spondyloarthritis. He has been involved in many clinical trials in the field of RA, PsA and axial spondyloarthrits  as a clinical (principal) investigator, as a reader of radiographs and MRIs and as an advisor in steering committees. Dr. Landewé was president of the Assessment in SpondyloArthritis international Society [ASAS] between 2012 and 2018, and a previous member of the OMERACT executive board. He served as a member of the board of the Dutch Society of Rheumatology (quality of care) from 2012 till 2018. Professor Landewé has published approximately 380 papers in the international literature (h-factor: 65, Dec 2015), as well as many chapters in all leading rheumatology textbooks. He is a regular reviewer for all major rheumatology journals and for journals in medicine and serves on the editorial board of the Annals of Rheumatic Diseases.
Bryant England, MD, PhD: Dr. England is a clinician-investigator focused on improving long-term outcomes in rheumatoid arthritis. He conducts clinical and epidemiologic research in RA-associated lung disease, cardiovascular disease, cancer, and multimorbidity using several large observational datasets. He also leads prospective studies in RA-associated lung disease and connective tissue disease-interstitial lung disease. Clinically, Dr. England is a rheumatologist focused on the care of patients with inflammatory arthritis (including RA and gout) and incorporates the use of musculoskeletal ultrasound into the diagnosis and management of rheumatic diseases. He also directs the University of Nebraska Medical Center Autoimmune Lung Disease Clinic, a multi-specialty clinic that specializes in treating autoimmune lung diseases (e.g. RA-interstitial lung disease and other connective tissue disease-interstitial lung disease). Dr. England is actively involved in several American College of Rheumatology projects and committees. He teaches medical students, residents, and fellows in the areas of rheumatology, musculoskeletal ultrasound, and clinical research as well as serves as a research mentor to students, residents, and fellows.
Peter Nash, MD, FRACP, MBBS: Professor Peter Nash's research interests include metabolic bone disease and novel therapeutics. He is a teacher and clinical researcher at the School of Medicine and Dentistry, Griffith University as well as within the Department of Medicine at the University of Queensland. Professor Nash is also a Director of the Rheumatology Research Unit, Sunshine Coast, Queensland. Professor Nash is a former member of the Therapeutics Committee of the Australia and New Zealand Bone and Mineral Society. He has Chaired the Professional Affairs Committee and Therapeutics Committee of the Australian Rheumatology Association and continues to serve on its Scientific Advisory Committee. He remains on the International Steering Committee for the Group for Research and Assessment of Psoriasis and Psoriatic Arthritis (GRAPPA). Professor Nash's group at the Rheumatology Research Unit have been involved with clinical trials concerning all modern targeted biologic therapies and osteoporosis therapies. Professor Nash has published over 200 peer-reviewed publications - journal articles, conference papers and 5 book chapters. He acts as a peer reviewer for a number of clinical research journals while being on the editorial boards of Annals of the Rheumatic Diseases and RMD Open. Therefore, he is recognised as a research leader in the area of rheumatology.
Iain McInnes, PhD, FRCP, FRSE, FMedSci, CBE: Iain McInnes is Head of College of Medical Veterinary and Life Sciences, and Vice Principal, University of Glasgow, and serves also as the Muirhead Professor of Medicine and Versus Arthritis Professor of Rheumatology in the University. He is Director of the Versus Arthritis Centre of Excellence for Inflammatory Arthritis, lead from the University of Glasgow that includes Universities of Oxford, Newcastle and Birmingham. He serves as a member of the Greater Glasgow and Clyde Health Board. He is a Trustee on the Board of Versus Arthritis. He is past chairman of the Foreum (Foundation for European Rheumatology Research) Scientific Committee, lead the European Roadmap programme that is defining the research agenda for European rheumatology for the next decade and is Past-President of the European Alliance of Rheumatology Asssociations (EULAR). Under these auspices he led the creation of the first pan-European Rheumatology Research Centre launched in 2021. His work is mainly focused upon the understanding of the pathogenesis of immune mediated inflammatory diseases and encompasses basic discovery immunology through phase 1 and proof of concept experimental medicine clinical trials to leadership of pivotal phase 3 trials in the area of immune biology. His laboratory group performed original discovery work supporting the therapeutic targeting of a several inflammatory cytokines. More recently he has focused on the biology of myeloid cells in the pathogenesis of a number of immune diseases. He has served on a number of scientific advisory groups adjacent to the pharmaceutical industry, mainly in the area of development of novel immune modifying agents. He has published 550 peer-reviewed original and review articles with an h-index of 130 equating to around 100,000 citations. He is a Fellow of the Royal Society of Edinburgh and Fellow of the Academy of Medical Sciences. He was made Commander of the Order of the British Empire (CBE) in 2019 by HM Queen Elizabeth II.
Gerd Burmester, MD: Gerd Burmester is Professor of Medicine in the Department of Rheumatology and Clinical Immunology at the Charité University Hospital, Free University of Berlin, and Humboldt University of Berlin, Germany. Professor Burmester earned his medical degree from Hannover Medical School and completed a residency at the Medical School of the University of Erlangen-Nuremberg. He was awarded a postdoctoral fellowship at Rockefeller University, New York, USA, and was a visiting scholar at the Hospital for Joint Diseases, Mount Sinai School of Medicine, New York. Professor Burmester served as President of the German Society of Rheumatology from 2001 to 2002. He was a member of the Executive Committee of the European League against Rheumatism (EULAR) from 2003 to 2006, Chair of the Standing Committee on Investigative Rheumatology, and became an honorary member of EULAR in 2006. He served as Treasurer of EULAR from 2011 to 2013, and President of EULAR from 2015 to 2017. Since 2017 he has been President of the Board of Trustees of the FOREUM Foundation for Research in Rheumatology. Professor Burmester is the recipient of numerous awards, including the Jan van Breemen medal of the Dutch Society of Rheumatology and the Carol-Nachman prize for rheumatology. He serves on several editorial boards, including the Journal of Rheumatology and Clinical Rheumatology, and is the Associate Editor of the Annals of the Rheumatic Diseases. The author himself of more than 600 original and review articles, Professor Burmester's research interests include rheumatoid arthritis, Lyme borreliosis, immunotherapy, cellular activation mechanisms in inflammatory joint diseases, and tissue engineering.
Kevin Winthrop, MD, MPH: Kevin Winthrop, OHSU-PSU School of Public Health and Professor of Ophthalmology, School of Medicine, at Oregon Health and Science University is a former staff infectious disease epidemiologist from the US Centers for Disease Control and Prevention's Division of Tuberculosis Elimination. He has co-authored over 135 publications, many detailing epidemiologic and clinical aspects of opportunistic infections associated with immune-mediated inflammatory diseases, particularly those related to biologic immunosuppressive therapies commonly used to treat such diseases. He has served as a primary or senior investigator in many of these clinical and epidemiologic studies, and he has collaborated closely with the rheumatology community in the evaluation and prevention of opportunistic infections in that setting. Clinically, he provides regional consultations for mycobacterial diseases and other chronic infections, including those that complicate inflammatory diseases.