Do We Stop or Continue Treatment?
Save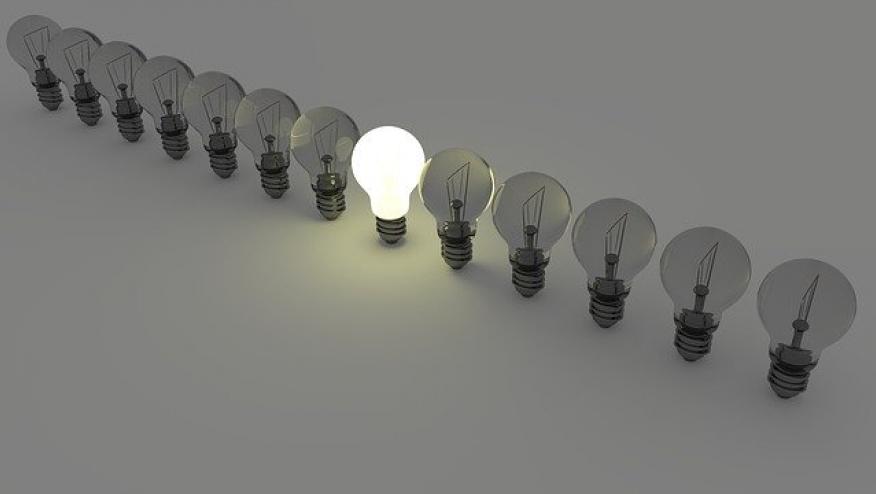 Remission had been a dream, an elusive concept. But then, with the introduction of biologics, conventional synthetic and targeted synthetic disease modifying anti-rheumatic drugs (DMARDS), patients are able to live longer and with a better quality of life. Physicians are not seeing the severe manifestations of rheumatic diseases as they used to, and treatments are less toxic. While these therapeutics have been helpful, they are expensive and carry potential side effects; adverse events (AE) may include infection, thrombosis, hepatotoxicity, and malignancy.
The big question looms, "Do we stop or continue treatment?"
These abstracts presented from ACR 2023 Convergence explore the issue of stopping or continuing treatment in different diseases. Most confirm what we know: stopping therapy will result in the disease becoming more active. Bolded words are the take-home message I found from each abstract.
Abstract #L07 Don't stop tumor necrosis factor inhibitors (TNFi) in stable RA patients who have achieved remission. ARCTIC REWIND is a randomized multicenter open-label, non-inferiority study to evaluate what happens if TNFi were withdrawn in patients with RA who have been in sustained remission with no swollen joints for 12 months. Patients were randomized 1:1 to taper TNFi dose to half dose for 4 months then withdraw (group 1) or continued on stable therapy (group 2). The patients were followed every 4 months for 3 years. Full dose TNFi therapy was restarted if patients flared. The primary endpoint was disease flare defined as DAS>1.6, an increase in DAS>0.6 U change from baseline, or physician and patient agreement over a clinically significant flare. Secondary endpoints include remission status, medication use and adverse events (AE). 99 patients were randomized, 87% completed 3 year follow-up. Conventional synthetic DMARDS (csDMARDS) were used in 89% of group 1 and 91% in the group 2. After 3 years, 25 % remained flare free in group 1 compared to 85% in group 2 (HR 9.4, 95% CI 3.9-22.8 for flare). Most patients regained DAS remission within the next visit after flaring and reinitiating TNFi; 23% of patients in group 1 required systemic glucocorticoids (GC) compared to 11% in group 2. No significant differences in AE were found between groups.
Abstract #L16 Continue immunosuppressants (IM) +/- low dose GC in stable IgG4 related diseases (IgG4-RD). This is an investigator initiated multicenter open, labeled randomized study from China. Patients with IgG4-RD stable on GC+IM at least 12 months were randomized (1:1:1) into 3 groups: withdraw GC+IM (group 1), withdraw GC but maintain IM (group 2), or maintain both GC+IM (group 3). The primary endpoint was disease relapse rate within 18 months; secondary endpoints included changes in the responder index, physician global, serum IgG4 and IgG, as well as adverse events (AE). 146 patients were randomized; disease relapse occurred in 52.1% in group 1; 14.2% in group 2, and 12.2% in group 3. The changes in the responder index and physician global were significantly higher in Group 1 compared to Group 2 or 3, p< 0.001. The authors concluded, "maintenance of IMs, with or without low-dose GC, was found to be superior to withdraw GC+IM in preventing relapse for long-time stable IgG4-RD." 
Abstract #0775 Treat to target (T2T) tapering of TNFi may be considered in patients with stable psoriatic arthritis (PsA) and axial spondyloarthritis (ax-SpA). This study is the 12 month observational extension of the DRESS-PS study where stable patients with low disease activity (LDA) were allocated to a protocol directed T2T tapering (group 1) or continuing on current treatment (group 2). The primary outcomes were disease activity, TNFi use and dose; secondary outcomes were function measured by HAQ-DI and BASFI and quality of life measured by EQSD, SF12, ASAS-HI at 24 months. 114 patients were included in the extension study. LDA at 24 months were 67% in group 1 and 72% in group 2 (difference 4.7%, 95% CI -15% to 24%). The mean disease activity remained stable in the extension period. Function and quality of life at 24 months were similar in both group; however, the dosages of TNFi use is higher in group 2 compared to group 1 (77% vs. 52% with difference 26%). 
Abstract #036 Patients with systemic Juvenile Idiopathic Arthritis (sJIA) who were initiated on treatment early from the time of symptoms onset have a better chance of being able to withdraw anakinra. This Italian retrospective study looked at predictive factors for sustained remission following anakinra withdrawal in patients with sJIA.  The study included 39 sJIA patients who had achieved clinic inactive disease (CID) off of GC X 6 months and whose anakinra was withdrawn. 8 patients withdrew anakinra abruptly, 31 patient tapered. Patients were followed for 2 years and stratified into 2 groups: those who flared (group 1) and those who did not flare (group 2). 25% flared after a median time of 7.9 months off anakinra. The variable most strongly related to absence of flare was disease duration from onset of anakinra (e.g how quickly was drug initiated after disease onset). Patients starting anakinra >3 months after disease onset had an 8 fold higher risk for flare after anakinra was discontinued. Patients who had been on higher doses of anakinra (2 mg/kg/day), those who tapered therapy before withdrawal also had lower flare risk. The authors concluded, "Early anakinra treatment may predict a good short-term outcome and also potentially prevent the development of a persistent disease course."