The Big Need - NPs and PAs
Save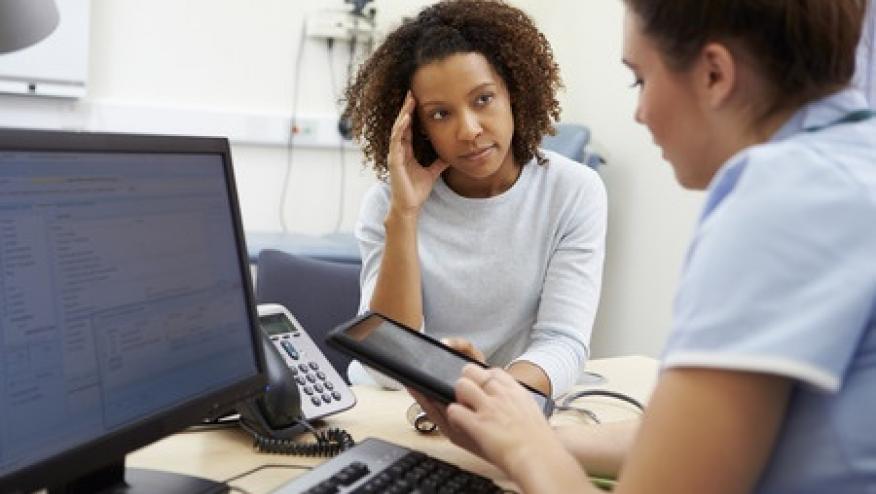 Despite being one of the most satisfying of medical subspecialties, the number of U.S. rheumatologists is about to sharply decline.  These data were presented at the 2016 ACR meeting, where it was shown that the estimated total number of U.S. rheumatologists in in 2015 was 4,933 and is projected decrease to 3,645 by 2025. During this declining clinical supply, there will be a 138% increase in demand from 6,155 to 8,184 by 2030.
These numbers are driven by the pending decade of large scale retirement- 50% of the rheumatology workforce is projected to retire over the next 15 years with over 80% of those retiring planning to reduce their patient load by > 25% in the near term. The number of men and US graduates going into rheumatology has sharply declined. And the number of rheumatologists seeking part-time employment is rising.
Despite these changes there has been limited data on impact or utilization of nurse practitioners or physician assistants in rheumatology. In 2008, I surveyed 443 US Rheumatologists and found that while 34.3% intended to hire a new rheumatologist partner, but only 15.4% were hoping to hire a nurse practitioner or physician assistant in the next year.
RheumNow recently did a "Live Vote" survey (October 2017) and queried 218 Rheumatologists about their current practices and utilization of nurse practitioners and physician assistants. 
The impact and importance of physician extender care in Rheumatologic practice was assessed with the following questions.  
Question 1. Do you employ or work with a NP or PA

Response

Rheums

Commentary

No

48%

Nearly half of all respondents claim to work with or employ a NP or PA.  This number appears to have increased significantly in the last decade!

Yes – one

29.6%

Yes – 2 or more

19%
Question 2. Future Rheumatology manpower shortages will need to be met by:

Response

Rheums

Commentary

Expansion with NP or PA

28.2%

Not surprisingly, most would like to see more fellows and young rheumatologists entering the market. But there are limitations on funding of GME for rheumatology and the interest and recruitment efforts are not there. Expansion with NP/PA applicants still is a second option for many. Time to wake up and realize for most, this may be your only option.

Training more Rheums

46.2%

See more patients (Rheums)

3.6%

Reduction in Rheum services

5.6%
Question 3.   How was your Rheumatology NP-PA trained?

Response

Rheums

Commentary

Arrived pre-trained

10.5%

Woeful is the finding that despite the increasing use of physician extenders, the majority have not received any formal or curriculum driven education in rheumatology. Instead experiential or on-the-job training is the current standard in most practices.  Better education and educational opportunities and certification is a current, large unmet need.

On-the-job training

69.7%

ACR online NP program

8.3%

Rheumatology CME conf.

0.8%

No formal training

11.3%
Question 4. Your NP or PA primarily does which practice tasks?

Response

Rheums

Commentary

New patient intake/consults

7.4%

Outpatient care appears to be the preferred model for most physician extenders.  Although, there is considerable range and possibilities to meet the needs of individual practices.

Outpatient F/U care

71.1%

Injections/procedures

2.5%

Tandem care w/ a Rheum

19%
Question 5. How independent is your NP or PA?

Response

Rheums

Commentary

Independent

9.1%

72.7% of NP/PA appear to be independent in their practice of rheumatology. One-fifth practice alongside their Rheum supervisor and less than 6% require full-time supervision.  These numbers probably reflect where the NP/PA is in their rheumatology skills and education but also speaks for more formal and practical education for NP/PA providers.

Mostly independent

21.5%

Mostly DEPENDENT

64.6%

Full-time oversight required

5.8%
Question 6. What kind of patients does your NP-PA see?

Response

Rheums

Commentary

Any or All patients

71.7%

Rheumatologists are comfortable with assigning any or all patients to the care of the NP or PA they work with.  Only a minority engage their NP/PA providers in specialty care or select patient populations.

Inflammatory arthritis

16.7%

Fibromyalgia

5.8%

Osteoarthritis

5.8%
Question 7.  Who would you prefer to hire or work with?

Response

Rheums

Commentary

Young Rheumatologist

65.2%

Rheums prefer to work with Rheums. The alternative hire of an NP or PA appears to be attractive to those who have hired and worked with NPs or PAs.  Maybe better education of the rheumatologist is needed to better understand the utility and role of NP or PA providers

Nurse Practitioner

19.1%

Physician Assistant

12.4%

None of the above

3.4%
These survey results suggest that while the use of physician extenders continues to grow, there are many rheumatologists who are unaware or uncomfortable with NPs or PAs in their practice.  Moreover, rheumatologic medical education of the NP/PA workforce needs to be a priority for practitioners, educators and societies.
I'm a strong advocate for employing and integrating NP/PA physician extenders into rheumatologic practice – both in private practice and academic centers.  You can read about my experience working with nurse practitioners here (https://buff.ly/2yjMWOY).
For the uninformed and inexperienced, physician extenders have been a clear asset to medical care; the examples of this are numerous.  In one study of 7 U.S. Rheumatologic practices with or without NP/PA's, a review of 301 RA patients and nearly 2000 medical encounters showed that practices employing NPs or PAs had lower RA disease activity over 2 years compared to those seen in rheumatologist-only practices; no differences were observed in the change in disease activity between visits either within or between the different types of provider practice. (Citation source: https://buff.ly/2yiOyIK).
A recent survey of 2338 U.S. advance practice adult NP showed that among several educational needs (tools resources, further education and training), the most common need was for improved communication between the NPs and treating rheumatologists.   (Citation source: https://buff.ly/2xBpOr8) 
NPs and PAs offer one potential solution to meet rheumatology workforce deficit. Their education and practice needs are essential to the future delivery of rheumatologic care in the U.S. 
Disclosures
The author has no conflicts of interest to disclose related to this subject
Rheumatologists' Comments