Kallikrein Inhibitor Lanadelumab Prevents Hereditary Angioedema Attacks
Save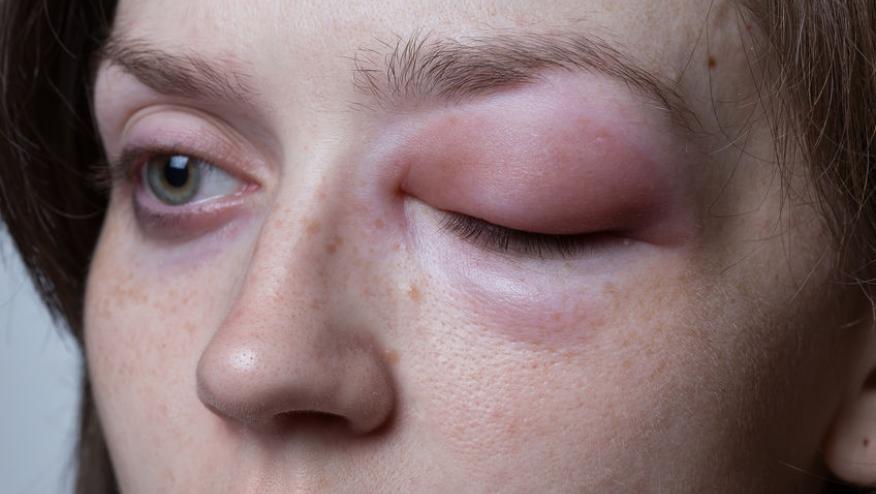 Hereditary angioedema is a rare autosomal dominant disorder due to C1 inhibitor deficiency (type I) or dysfunction (type II) that leads to dysregulated plasma kallikrein activity, excess bradykinin production, and unpredictable potentially life-threatening recurrent angioedema attacks. FDA approved lanadelumab (Takhzyro) is a monoclonal antibody that inhibits plasma kallikrein, and in this study demonstrates its ability to significantly prevent hereditary angioedema attacks.
There is a significant unmet need for effective therapy in hereditary angioedema as existing therapies have significant limitations and toxicities. 
This multicenter, randomized clinical trial included 125 patients with hereditary angioedema type I or II, who were randomiized 2:1 to lanadelumab or placebo for 26 weeks.  Subcutaneous lanadelumab was given as 150 mg every 4 weeks (n = 28) or 300 mg every 4 weeks (n = 29) or 300 mg every 2 weeks (n = 27).
A total of 90% of patients completed the study. Prior to randomization, the mean number of hereditary angioedema attacks per month ranged from 3.2 to 4.0 per month.
Lanadelumab reduced the mean attack rate by 73-87% compared to placebo.  The attack rates in this 26 week trial were:
placebo 1.97 attacks/month
lanadelumab 150-mg q 4 weeks 0.48 attacks/month
lanadelumab 300-mg  q 4 weeks 0.53 attacks/month
lanadelumab 300-mg q 2 weeks 0.26 attacks/month
The most common adverse events were injection site reactions (34.1% placebo, 52.4% lanadelumab) and dizziness (0% placebo, 6.0% lanadelumab).
These findings support the use of lanadelumab as a prophylactic therapy for hereditary angioedema. 
Disclosures
The author has no conflicts of interest to disclose related to this subject
Add new comment