2022 ASAS‐EULAR Guideline Updates in Treating axSpA
Save
Early Diagnosis and Treatment Goals in Axial Spondyloarthritis

Treatment Approaches for Axial Spondyloarthritis Medications and Therapies (Part 1)

Treatment Approaches for Axial Spondyloarthritis Medications and Therapies (Part 2)

Patient Case and Important Considerations From the 2022 Guidelines Update
Learn about enhancing patient care in axSpA through this engaging video series as Dr. Lianne Gensler and Dr. Atul Deodhar walk through the updates to the ASAS-EULAR Guidelines. 
Each video in this series (total watch time 15 mins) is dedicated to creating a better understanding of treatment and patient management in axSpA.
Click through each video in the order given.
2022 ASAS - EULAR Guidelines Updates Summary 
Review this summary of the latest ASAS - EULAR Guidelines.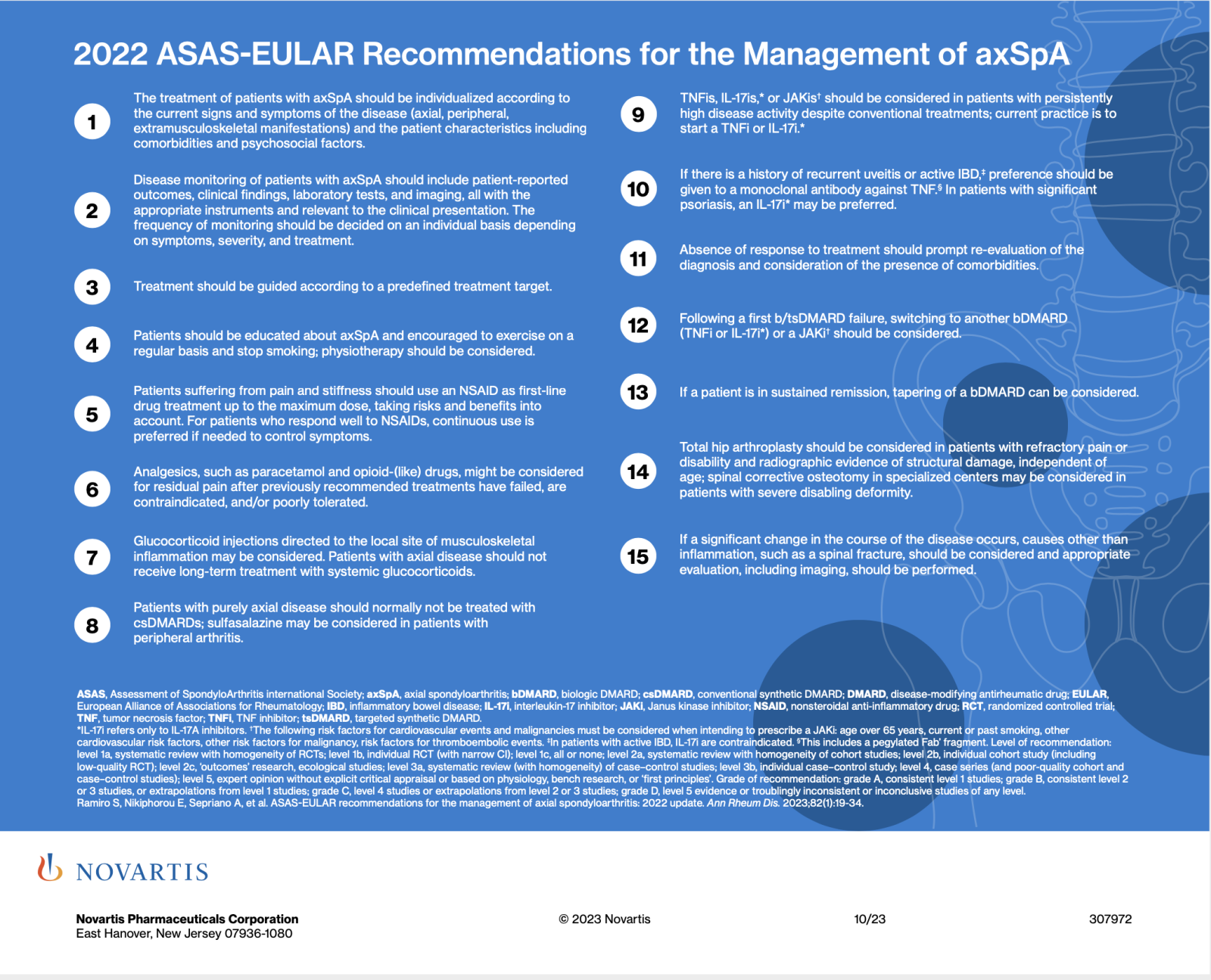 ASAS, Assessment of SpondyloArthritis International Society; axSpA axial spondyloarthritis, EULAR, European Alliance of Associations for Rheumatology.