Florida Society of Rheumatology Annual Report
Save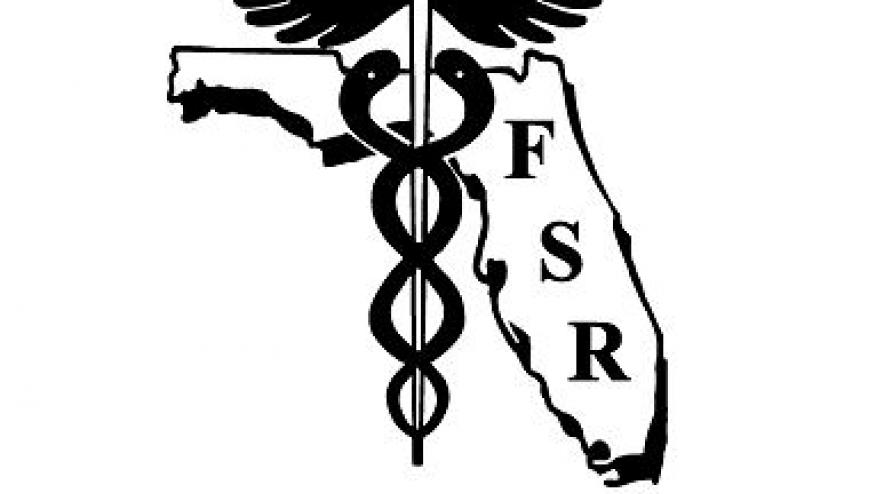 The mission of the Florida Society of Rheumatology (FSR) is advance the practice of rheumatology in the state of Florida. We represent our physicians, nurse practitioners/physician assistants and most importantly our patients. Our society has been working toward this goal on multiple fronts.
We are committed to excellence in medical education. A second area of activity is advocacy, primarily at the state level. We also address insurance issues from the Agency for Healthcare Administration, First Coast Service Options (FSCO), our Medicare administrator, and private insurers. We are very fortunate to have a dedicated and hard-working executive committee and most importantly a full time administrator. Without her expertise and long term guidance, FSR would only achieve a small fraction of what we have been able to accomplish.
The FSR summer meeting in Orlando is an eagerly awaited 4-day CME event for our members, offering robust academic educational opportunities and relaxed fellowship with colleagues from around the state. The importance to a state society of a well-respected and attended annual meeting cannot be overemphasized to promote society participation, loyalty and member value. Our four day event offers a pre meeting day with separate in depth exploration of topics varying from year to year and often aimed at practice administrators, physicians and clinical staff. Past pre meeting topics have included ICD-10, MACRA/MIPS, and concurrent musculoskeletal ultrasound seminars. The main three day physician academic program emphasizes new scientific developments, coding/compliance/reimbursement, as well as state and federal legislative updates. The concurrent two day office manager meeting agenda focuses on all aspects of rheumatology practice management in addition to networking with colleagues. The FSR annual meeting attendance is now reported to be the largest state society meeting and the third largest US annual rheumatology meeting, trailing ACR and CCR in attendance. Planning is underway for the next FSR annual meeting to be held June 22-25, 2017 at the JW Marriott Grande Lakes venue. All are invited to attend, as the meeting is not limited to Florida rheumatologists.
Rheum-Wise, a new monthly FSR educational webcast premiered August 2016 with a well-received presentation on JAK-STAT signaling pathways. This new activity aims to offer interactive education for members with already planned future topics to include pros and cons of practice guidelines, thieves market, imaging controversies and controversies in the spondyloarthropathies.
FSR also works with our membership to deal with CMS and insurance issues. A member of our executive committee is the co-chair of Contractor Advisory Committee (CAC) for FCSO. We have developed a reasonably good working relationship with our Medicare carrier's medical director which has allowed us to have some input on LCDs before they become policy.
Our members are encouraged to email FSR with insurance problems. Typically these issues are related to coding, denials, unreasonable audit requests and unreasonable coverage policies by insurers. We have addressed lab prior authorization (BEACON labs) as well as denial of coverage for viscosupplementation. FSR has addressed unreasonable audit requests with successful outcome. We have a coding and compliance consultant on retainer. We also are able to refer insurance issues to our group of rheumatology office managers to assist in answering questions.
Over the last four years our society has employed the services of a lobbyist to work on state issues and help us coordinate efforts with the state medical society and patient advocacy groups. Our lobbyist has allowed FSR to stay current on the important legislative and administrative issues facing Florida rheumatologists and has helped shape our legislative agenda. For the past several years we have been working on bills that would limit insurance company's control over step therapy and drug formularies, limit non-medical switching (switching preferred formulary medications solely on economics/rebates), standard prior authorization form, and controlled substance prescribing. Members of our executive committee have testified at legislative committee hearings and have visited with legislators in Tallahassee regarding these issues. We also have met with the Office of Insurance Regulation and have worked on issues with AHCA. Recently were able to reach a reasonable conclusion of a Medicaid preferred drug list change through our advocacy.
Three years ago we formed a PAC to support pro-medicine candidates in legislative races. At our 2016 annual meeting we recognized our first legislator of the year with a reception and PAC contribution. The FSR PAC has supported several candidates this year in their primary campaigns. To achieve our legislative goals we have made a concerted effort to tighten our relationship with the Florida Medical Association (FMA). For the first time FSR has an executive committee representative on the board of governors. This should help to align our legislative agendas. We now have representation on the FMA PAC board. FSR also works closely with ACR through the Affiliate Society Council and insurance Subcommittee as well as the CSRO at the national level.
Through educational, administrative and legislative efforts, FSR works for the betterment of rheumatology practices and patients in Florida.
Robert W Levin, MD, President, Florida Society of Rheumatology
Pamela G. Freeman MD, Immediate Past President, Florida Society of Rheumatology
Disclosures
The author has no conflicts of interest to disclose related to this subject
Add new comment