IV Cyclophosphamide Equal to Mycophenolate in Lupus Nephritis
Save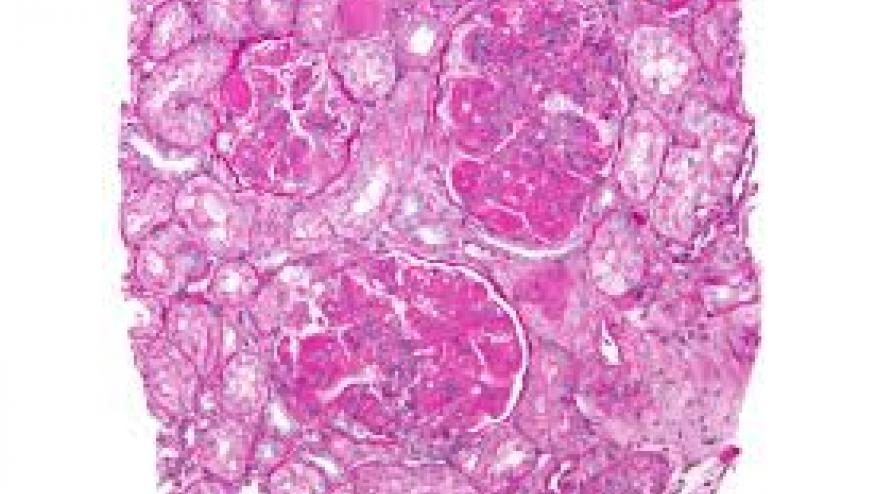 A comparison of mycophenolate mofetil (MMF) and low-dose cyclophosphamide IV (CYC) in the treatment of lupus nephritis (LN) was examined in 173 patients with class III, IV, or V LN.
In this trial, all patients received three methylprednisolone injections followed by oral corticosteroids, and then maintained on azathioprine and low-dose corticosteroid for a total of 24 weeks. The primary endpoint of treatment response at 24 weeks was assessed using the Systemic Lupus Erythematosus Disease Activity Index and adverse events.
100 patients were randomized to receive either CYC or MMF. The complete remission rate was 50% in CYC and 54% in MMF group at week 24. Gastrointestinal symptoms were significantly more frequent in patients receiving MMF (52 vs. 4%). However, other adverse events were similar.
Thus, low-dose intravenous CYC is comparable in efficacy to oral MMF in the induction treatment of less severe LN.
Disclosures
The author has no conflicts of interest to disclose related to this subject
Add new comment