Rheumatic Immune-Related Adverse Events: Not Just Another IrAE
Save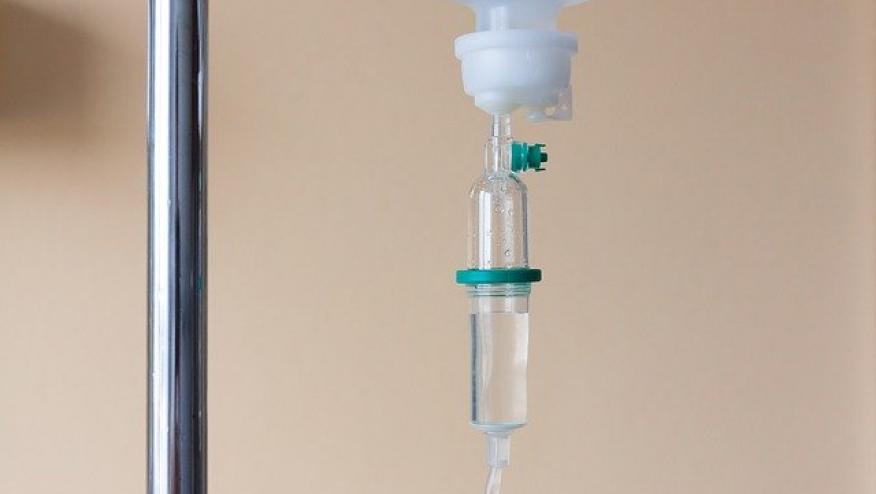 Rheumatic immune-related adverse events can start at almost any time after the commencement after immune checkpoint inhibitor immunotherapy for cancer, and are liable to persist long after the immunotherapy has ceased, according to data presented at ACR 2019 in Atlanta, Georgia.
The use of immune checkpoint inhibitor immunotherapy has continued to escalate across cancer streams, and it is therefore unsurprising that previous predictions of a large burden on rheumatologists of rheumatic immune-related adverse events (irAEs) appear prescient.
Data from ACR 2019 has further supported the importance of rheumatic irAEs for both rheumatologists and oncologists. Work from Caoilfhionn Connolly and colleagues from Johns Hopkins Hospital demonstrated that most inflammatory arthritis irAE patients had moderate to high disease activity. Furthermore, Michael Richter of the University of Washington, and colleagues from the Mayo Clinic, presented data further supporting the increasingly recognised link between rheumatic irAEs and oncological response to immunotherapy.
While some of these observations may hold true for non-rheumatic irAEs, it is also quickly becoming evident that some of the practical considerations surrounding rheumatic irAE care appear to be different to those of other irAEs. Most non-rheumatic irAEs occur in the first few months following initiation of immunotherapy, and disappear with withdrawal of the immunotherapy, whether that be on the basis of the irAE itself, or a lack of efficacy in that patient. Data from two sets of investigators presented at ACR 2019 affirms the long-held proposition amongst rheumatologists that neither of these paradigms can be said to hold true for rheumatic irAEs.
Céline Anquetil, from Sorbonne Université in Paris, presented data related to rheumatic irAEs extracted from VigiBase, the WHO global pharmacovigilance database of spontaneous adverse drug reaction reports. Rhematic adverse event reporting for checkpoint inhibitor immunotherapy was captured for polymyalgia rheumatica (ROR 14.6), sarcoidosis (ROR 9.6), Sjogren's syndrome (ROR 6.9), and myositis (ROR 4.9), as well as for arthritis. 
Importantly, however, Dr. Anquetil and colleagues observed that rheumatic adverse events commenced throughout the first twelve months following immunotherapy initiation, and occasionally beyond this. For patients who receive checkpoint inhibitor immunotherapy, and the oncologists that treat them, the implications are clear: there is no point at which they are safely clear from rheumatic irAEs, culpable symptoms cannot be dismissed and should involve consultation with a rheumatologist.
Ceasing immunotherapy also appears insufficient to cure affected patients of their rheumatic irAEs. Tawnie Braaten, from Johns Hopkins Hospital, presented data examining patients who ceased immunotherapy in her arthritis center's cohort. Of the 41 inflammatory arthritis irAE patients who survived six months post-immunotherapy cessation, 20 patients (48.8%) still had active arthritis, and 14 patients had active arthritis at last follow-up. Patients who were given combination immunotherapy, or who had other irAEs, were more likely to have persistent arthritis, and analysis of oncological response non-significantly trended to favour patients with persistent arthritis.
These data suggest that rheumatic irAEs are a chronic disease requiring the same kind of follow-up as any chronic rheumatic disease, particularly in an era of long-term cancer survivorship. Gratifyingly, the data presented by Dr. Braaten suggest that rheumatic DMARDs do not appear to affect oncological outcomes in these patients, and it appears that rheumatologists will have a substantial role to play, using familiar tools to care for cancer survivors who have benefited from checkpoint inhibitor immunotherapy.
Patient Reported Outcomes and Factors Predicting Clinical Disease Activity in Patients with Immune-Checkpoint Inhibitor Inflammatory Arthritis, ACR 2019
Overall Survival in Patients with PD-1 Inhibitor-related Inflammatory Arthritis and Metastatic Melanoma, ACR 2019
Rheumatic Toxicities Associated with Immune Checkpoint Inhibitors: An Observational, Retrospective, Pharmacovigilance Study', ACR 2019
Immune Checkpoint Inhibitor-Induced Inflammatory Arthritis Persists After Immunotherapy Cessation, ACR 2019
Braaten TJ, Brahmer JR, Forde PM, Le D, Lipson EJ, Naidoo J, Schollenberger M, Zheng L, Bingham Iii CO, Shah AA, Cappelli LC. 'Immune checkpoint inhibitor-induced inflammatory arthritis persists after immunotherapy cessation'. Ann Rheum Dis. 2019 Sep 20. pii: annrheumdis-2019-216109. doi: 10.1136/annrheumdis-2019-216109. [Epub ahead of print]. https://www.ncbi.nlm.nih.gov/pubmed/31540935
Add new comment