Real World Data on Urate Lowering Therapy
Save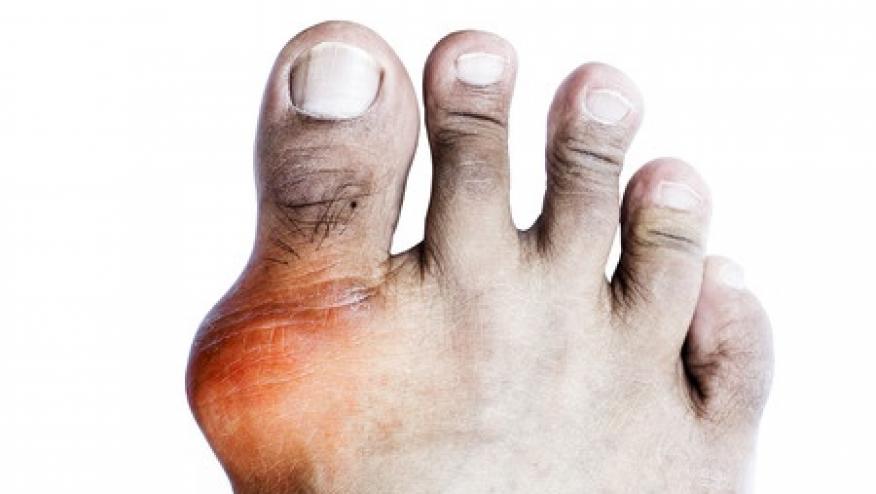 Urate lowering therapy (ULT) is the backbone therapy for long-term gout treatment and maintenance, but real-world gout management is often imperfect and suboptimal. 
A large French study led by Dr. Augustin Latourte presented real-world data in OP0300 on the "5-year trajectories of urate-lowering therapy and impact of colchicine on cardiovascular risk: real-life data on 70,000+ patients." This study collected 74,665 patients from the LRx database which contains dispensing data from nearly 45% of French pharmacies and followed their care, persistence to treatment and cardiovascular risk.
The patient population was 64% male and had a mean age of 70 years old. The primary care setting was the most frequent setting for urate lowering therapy with 77% of prescriptions coming from general practitioners. Allopurinol was started in 68% of patients, and febuxostat was started in 32%. Overall persistence with ULT was low with half of patients discontinuing after 316 days. Persistence to ULT was higher when started by a general practitioner and lower when started as an inpatient. Colchicine was co-prescribed in just 34% of patients, and associated with improved maintenance. of ULT. Only a minority of patients had a change in the dose or type of ULT. The daily dose of colchicine was associated with lower risk of initiating cardiovascular treatment, regardless of ULT. 
This study generates a large amount of useful, real-world data about gout management in France. 
Overall, persistence with urate lower therapy is poor without one half of patients discontinuing treatment in under one year. Proper gout management often requires flare prevention with co-prescribed medications such as colchicine and up-titration of the urate lower medication until reaching a goal uric acid. These additional steps were not often performed for gout patients. 
Additional data such as uric acid levels would be helpful in evaluating how many patients were able to successfully reach uric acid goals while on ULT. 
This study also demonstrated a reduction in cardiovascular treatments in patients on colchicine prophylactic therapy. The authors suggested that this may be due to a cardioprotective effect, but more data will be needed to better understand this if this is a casual relationship or correlated to other factors.
Add new comment