Best of 2022: The Sacred Bond
Save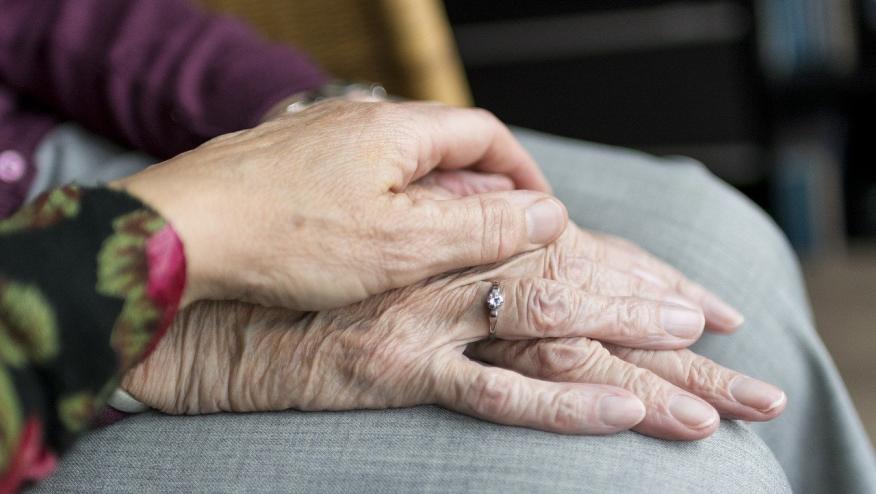 Editor's note: this blog originally appeared July 21, 2022, and is being shared again as a Best of 2022. Enjoy!
Patients and their family for years have been inviting me to their dinners, picnics, baptisms, anniversaries, and funerals. I always felt somewhat awkward when asked to participate in a patient's life outside of my office or the hospital setting, and usually will decline politely. I tell myself I should not blur the lines between patient care and friendship.
I broke this rule recently when one patient told me his goats were having kids and shared photos. He and his wife invited me to come down with my own children to see the births; he would make a casual lunch.  After they insisted for the third time, I decided to go with my son.  When we arrived, the red carpet was rolled out. A full feast was served, the animal pens were clean, the goats smelled freshly bathed. They felt honored that I would visit and made sure everything was in the best possible condition. They introduced their children and grandchildren to us. We toured the farm and held a newborn billy.
It was quite the experience for me, a city gal since birth. The older couple noted when they grew up, their pastors and doctors would stop by all the time to check on the family, but in recent decades, the culture has shifted where it seems doctors have become reticent and impersonal.
I went home, mulling over this. I found the bond between the patient and myself to be stronger since we broke bread over their dining table; I noticed at subsequent visits he was more compliant with taking his medications and exuding joy when he came to the office. While no study has evaluated quality of rheumatologic care after home social visits, I suspected the improvement in disease control, medication adherence, and patient related quality of life (PRQoL) measures were somehow connected.  
I do not think it was a coincidence.  With home visits, doctors are able to witness their patient's lives and make note of what can be done to improve care. I had no idea my patient worked so hard on the farm—walking miles a day to feed the animals and care for the farm; I felt sheepish now recalling how I had told him he needed to exercise regularly.  I also found out he is a war veteran who earned multiple accolades for his service. He saw I was observing his plaques and pulled out an old album with photos and souvenirs from his time in Vietnam.  I had a new appreciation of his sacrifices and injuries.  Where rheumatoid arthritis had not ravaged, osteoarthritis from prior trauma in the service reigned.
Rheumatologists have long-term relationships with their patients; the loyalties run deep. My first patient whom I met over twenty years ago, is still under my care.  She has seen me through pregnancies, grieved for the loss of my dad, and followed me when I changed work affiliations. I held her hand when she lost her husband, hugged her on the birth of her grandchildren, and helped her navigate Medicare and medication coverage. I had always felt privileged to be a part of my patients' lives.  Many times, I see them more than they see their own children or grandchildren. While the patient-physician relationship is a professional one, friendship seeps in. Hence, when a patient dies, while it is difficult for the family, doctors grieve, too.
When I am invited to my patients' funerals; I try my best to attend.  Funerals provide closure and healing for both patient's families and the physician.  I felt helpless and guilt ridden when I lost a patient to lupus complicated by catastrophic antiphospholipid syndrome and sepsis, but after attending her funeral, the family thanked me for providing exceptional care for their daughter, sister, mother. She would not have survived as long as she did if I had not advocated for her over the last few weeks; it gave them time to bring family from overseas to say goodbye. 
Several published opinion pieces urge doctors to attend their patients' funerals; not only is it a sign of final respect, but also it completes the physician-patient relationship.  Some societies find having a doctor attend a funeral is an honor that validates and emphasizes "the worth of that person.1" It also helps the grieving process and provide friends and family with closure. 
Bereavement processes vary among doctors; a systematic review on this topic noted the likelihood of a physician attending a patient's funeral relates to the age and gender of the practitioner, years of experience and medical specialty2.  General practitioners and psychiatrists are more likely to attend their patient's funerals. Intensivists, surgeons, and emergency department physicians are less likely to participate, possibly due to short term relationships.
Younger physicians tended to avoid funerals, citing barriers as "lack of time, blurred professional boundaries, personal discomfort with death, deep emotions and discouragement by colleagues.2" I used to think this way; I believed my patients needed me more during life than in death, but I came to understand a good death is important and bereavement is part of medical care.
Every good story has to have an ending.  
Arroll B BMJ 2007;334(7607):1322
Kim K et al. Medicine. 2019 Sep:98(36):e16692
ADD THE FIRST COMMENT
Disclosures
The author has no conflicts of interest to disclose related to this subject