The Biosimilar "Buy In"
Save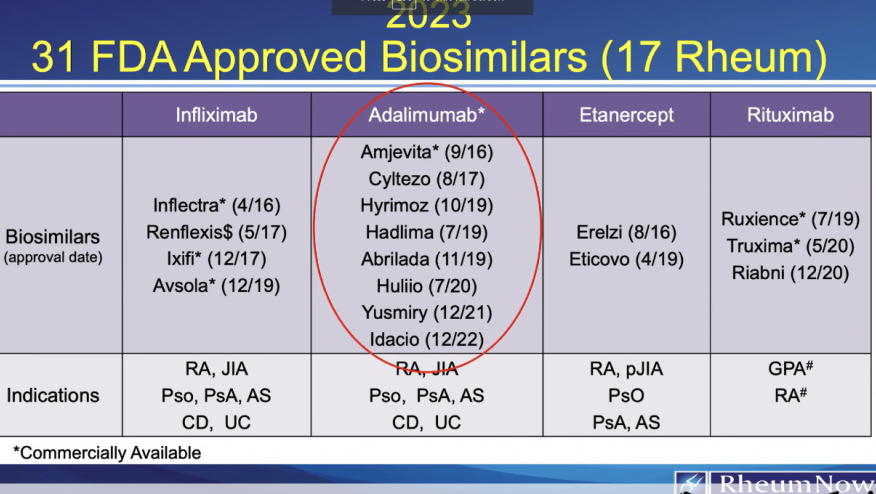 Change is on the horizon. 
When it comes to 2023, it's clear that the landscape of biosimilars is vast. This year alone we are expecting 17 biosimilars in rheumatology. While some pharmaceutical company and payer contracts are still under negotiation, we need to start preparing ourselves and our patients. 
Drs. Jack Cush and Arthur Kavanuagh shared insights into these key discussions during RheumNow Live this past week. Here are their comments.
1. You must "buy in." 
Unless you plan to dispute each and every formulary change/prior authorization for your patients, getting on board with biosimilars is key. 
2. Start discussions with patients now. 
We have the gift of knowledge that this is coming down the pike this year. Cultivate trust with patients by explaining that biosimilars are, in fact, similar and FDA approved but not "just generic" medications. Set the expectation that packing/drug names delivered directly to your office and your patients' homes may be different. Tell patients to activate any co-pay cards as co-pays are expected to decrease. These discussions will help to alleviate stress and anxiety for your patients. 
3. "Our fears regarding biosimilars (regarding differences in safety/efficacy) have not been realized." Dr. Kavanaugh 
Keep this thought in mind. Set the stage and discuss data with colleagues and staff; anyone who has a concern and is patient-facing. The reality of biosimilars delivered directly to patients is here. Now let's get our patients ready.