ACR 2017 - Day 3 and 4 Highlights
Save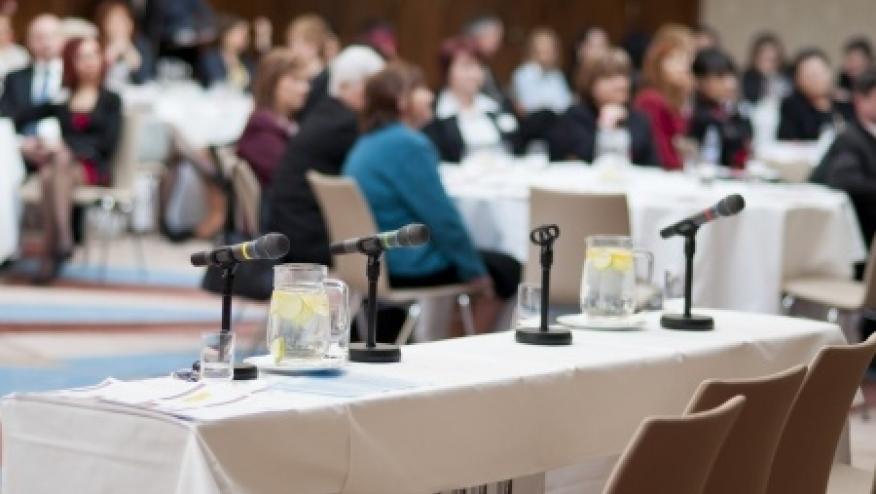 Day 3 at the annual meeting was rich with information. Yet the most anticipated and best attended session was the Late Breaking Abstracts and the session revealing the new ACR/NPF Guidelines for Psoriatic Arthritis (more on the latter in another report). Day 4 was full of review sessions and a modicum of original content. Additionally, the 7:30 AM Rheumatology Roundup in Ballroom B1 was an informative hour with me and Dr. Artie Kavanaugh presenting our highlights of the previous 3 days. Here is a selection of these below:
Late Breaking Abstracts were presented Tuesday 11/7/17 at the annual ACR 2017 meeting in San Diego. The variety included new novel intraarticular therapy for osteoarthritis (OA) of the knee, Risankizumab, an IL-23p19 Inhibitor in psoriatic arthritis (PsA), and encouraging new data on ustekinumab in lupus and rapamycin in inclusion body myositis (IBM).  
Abstract 1L – Intraarticular Sprifermin in Knee OA was presented by Marc Hochberg, MD. Sprifermin is recombinant human fibroblast growth factor 18 under investigation as a potential disease-modifying OA drug. Two-year primary data from a 5-year Phase II trial (FORWARD) is presented. 549 patients with symptomatic radiographic knee OA were given 3 weekly intra-articular (IA) injections of either placebo (PBO) or sprifermin every 6 or 12 months. The primary was the change in total tibio-femoral joint (TFJ) cartilage thickness over 2 years.  Sprifermin yielded a dose dependent increase in TFJ cartilage thickness but was not associated with symptomatic improvement as total WOMAC scores improved by ~50% in all treatment groups, including PBO.  
Abstract 2L – Phase II trial of Risankizumab (RZB), a Selective IL-23p19 Inhibitor, in Patients with Active Psoriatic Arthritis was presented by Phil Mease,MD. Risankizumab (RZB) is a humanized IgG1 mAb that inhibits IL-23 by binding its p19 subunit. 185 patients were randomized to PBO or 4 different dose regimens of RZB.  At baseline, dactylitis or enthesitis was present in 30.4% and 64.7% of patients, respectively and nearly a quarter had received a prior TNF inhibitor (TNFi).  By week 16 all patients and all doses receiving RZB were significantly improved (compared to PBO), including those who received a single 75 mg dose. PASI75/90/100 responses at Wk 16 were significantly higher in RZB-treated pts compared with PBO. The most common adverse events were infection. There were no deaths or cases of tuberculosis.  RZB appears to be a potential new IL-23 inhibitor with favorable results in skin and joint psoriatic disease. The main issue from this study is the equivalent responses seen with all 4 RZB regimens (150 mg q4 wks or q8 wks or q12 wks or as a single 75 mg dose. 
Abstract 3L  Secukinumab Demonstrates Low Radiographic Progression and Sustained Efficacy through 4 Years in Patients with Active Ankylosing Spondylitis. Dr. Jurgen Braun presented the 4 year results of the MEASURE 1 study that included radiographic outcomes.  Nearly 90% of those assigned to secukinumab 150 mg completed 208 wks. No radiographic progression was seen in 73% and 79% of patients treated with secukinumab over 208 wks.  Secukinumab continued to yield significantly better clinical responses over 4 years. 
Abstract 5L  Rapamycin Vs. Placebo for the Treatment of Inclusion Body Myositis. Inclusion body Myositis (IBM) is notable for being the most frequent myositis in adults over 50 years old and for being highly refractory with no effective therapies.  Potentially, rapamycin can deplete T effector cells, preserve T regulatory cells and induce autophagy, all parameters impaired during IBM. Rapamycin was studied in a phase IIB, prospective, randomized trial wherein 22 patients each received rapamycin or PBO. After twelve months, rapamycin treated patients significantly improved quadriceps , 6 minute walk time, IBM weakness composite index, forced vital capacity and NRM imaging results. These novel results pose hope for patients with IBM.
Abstract 6L  Efficacy and Safety of Ustekinumab (UST), an Interleukin 12/23 Inhibitor, in Patients with Active Systemic Lupus Erythematosus: Results of a Phase 2, Randomized Placebo-Controlled Study was presented by Ronald van Vollenhoven. This was a phase 2, placebo (PBO)-controlled trial 102 SLE adults with seropositive (ANA, anti-dsDNA, and/or anti-Smith antibodies) disease meeting SLICC criteria and active disease (SLEDAI score ≥6 and ≥1 BILAG A and/or ≥2 BILAG B scores). Patients were randomized to UST IV 6mg/kg or PBO at wk 0, followed by SC injections of UST 90mg q8wk or PBO on top of their prior standard care.  The primary endpoint was the SLE response index (SRI)-4 at wk24.  UST was superior to PBO (60% vs 31%) in SRI-4 response at week 24 (p=0.0046). New BILAG flares were significantly lower in the UST group (HR 0.11; 95% CI 0.01-0.94; p=0.0078). UST improved musculoskeletal and mucocutaneous disease, anti-dsDNA and C3. Safety events were consistent with the published UST safety profile.
Rheumatology Roundup – by Drs. Jack Cush and Artie Kavanaugh
Cush Abstracts:  #11L biologics 2nd  CA; #1175 biologics infants; #141 Refractory RA; #1885 Epi of AOSD; #200 Gout Telemedicine ; #885 Voclosporin SLE GN. 
Kavanaugh Abstracts:  #271 CD318; #1205 XRT OA? #661 Entheses; #1112 Pred Gout; #541 SIE; #2031 EMR labs; #144 MVA RA
Disclosures
The author has received compensation as an advisor or consultant on this subject
Add new comment