ACR 2018 - Day 4 Report
Save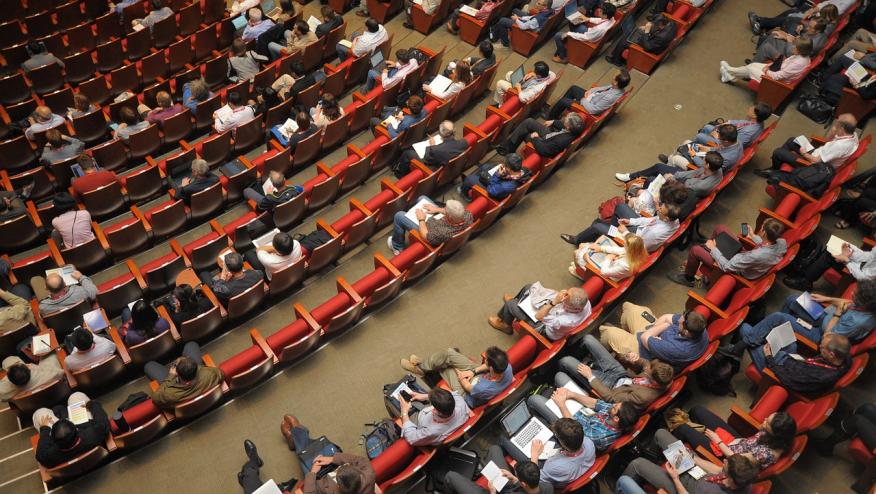 Highlights from Tuesday and Wednesday day 3  and 4 of the ACR Annual meeting in Chicago, included:
Rheumatology Roundup - Drs. Artie Kavanaugh and Jack Cush
In their annual, end-of-meeting wrap up session, Drs Cush and Kavanaugh delighted the early morning risers with their take on top, impactful and important abstracts presented at ACR 2018 in Chicago. The abstracts discussed included:
Session - ACR Immunology update - B Cell directed and Plasma Cell Therapies
Session - Reproductive Health Draft Guidelines
#1175 Biosimilar switching according to price
Upadacitinib Clinical Trials - Abstracts #891, 890
#891: In the SELECT–EARLY study, upadacitinib (UPA), a selective JAK1 inhibitor, was tested as monotherapy against methotrexate (MTX) in 945 MTX-naïve patients (pts) who were double positive for RF/CCP and had one erosion or more. After 24 weeks the primary endpoints were met with significantly more ACR50 responses in the UPA 15 and 30mg qd groups compared to MTX alone (52.1% and 56.4% vs 28.3%). Moreover, the Wk24 X-rays showed that the change in ΔmTSS was lower for UPA 15 and 30 mg qd vs. MTX (0.14 and 0.07 vs 0.67) . 
#890: In the SELECT–COMPARE study 1629 RA patients who were MTX incomplete responders were continued on MTX and randomized to receive, daily UPA 15mg, PBO, or ADA 40mg every other week. The primary endpoints were ACR20 and the proportion of pts achieving DAS28CRP<2.6 (NRI) at Wk12. At week 12, UPA was had a significantly better ACR 20 response (70.5%) vs PBO (36.4%) and adalimumab (63%).   DAS28CRP<2.6 (28.7% vs 6.1% vs 13%). At Wk26, significantly fewer radiographic progressors were seen for UPA vs PBO (83.5% vs. 76.0%). 
6 Year Baricitinib Cardiovascular and VTE Safety Analysis  - Abstract #2815
Dr. Michael Weinblatt presented the pooled data from eight Phase 1-3 studies and on long-term extension study, specifically looking at adjudicated major adverse cardiovascular events (MACE), arterial thrombotic events (ATE), deep vein thrombosis and/or pulmonary embolism (DVT/PE) events.
From a total of 3492 patients they found that ATE and MACE events were low and did not increase with prolonged exposure (0.45-0.48 per 100 PYs).  In a PBO controlled trial 6 DVT/PE events were seen with BARI 4-mg but with  PBO in a 24-week trial (rate - 1.4/100PY).  The overall VTE rates were low (0.53/100PY) and on par with rates generally seen in RA patients. 
Disclosures
The author has received compensation as an advisor or consultant on this subject
Add new comment