Ixekizumab vs. Adalimumab in Psoriatic Arthritis
Save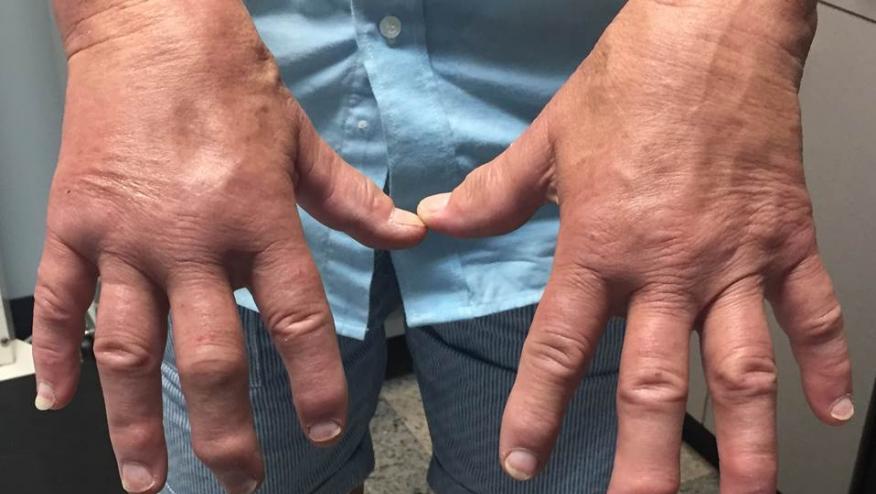 The Annals of Rheumatic Disease reports a psoriatic arthritis study where in ixekizumab was non-inferior to adalimumab for achievement of ACR50 responses but was superior to adalimumab for achievement of PASI100 by week 24.
The study aimed to compare ixekizumab (IXE) to adalimumab (ADA) in biological disease-modifying antirheumatic drug-naïve patients with both active psoriatic arthritis (PsA) and psoriatic skin disease after and inadequate response to conventional synthetic disease-modifying antirheumatic drug (csDMARDs).
The 12 month study included 566 active PsA patients who were randomised (1:1) to either IXE or ADA in an open-label, head-to-head, blinded assessor clinical trial. The primary endpoint was a composite 6 mos. response measured by the ACR50 and a PASI100 - 100% improvement from baseline in the Psoriasis Area and Severity Index. 
The primary endpoint favored IXE (36%) over ADA (28%; p=0.036).  The difference was largely driven by skin superiority for IXE, as the ACR50 responses were similar (IXE: 51%, ADA: 47%), but the PASI100 responses favored IXE (IXE: 60%, ADA: 47%; p=0.001). IXE had greater response versus ADA in other secondary outcomes for PsA, including skin, nail, treat-to-target and quality-of-life outcomes. Serious adverse events were reported in 8.5% (ADA) and 3.5% (IXE) of patients.
IXE was superior to ADA in achievement of superior skin responses and equivalent to ADA in ACR50 outcomes. 
ADD THE FIRST COMMENT
Disclosures
The author has received compensation as an advisor or consultant on this subject