Novartis Features Secukinumab Data at ACR 17
Save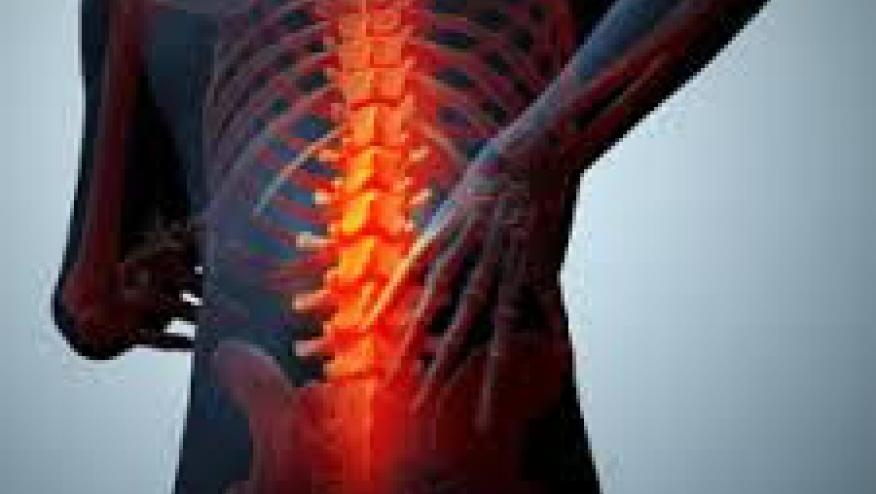 Novartis has announce it will present its long-term 4-year data in ankylosing spondylitis (AS) and 24-weeks data in psoriatic arthritis (PsA) to be presented at the 2017 ACR/ARHP Annual Meeting
Structural disease progression is a major concern for AS and PsA patients as it may prompt mobility loss - new data to provide further evidence on the efficacy of Cosentyx to reduce structural disease progression.
Cosentyx is the first and only IL-17A inhibitor approved for AS and PsA as well as psoriasis, and has been used by more than 100,000 patients across indications worldwide.
New evidence on the efficacy of the innovative biologic Cosentyx®(secukinumab) demonstrating its potential to reduce structural disease progression in patients with specific rheumatological conditions will be presented at the 2017 ACR/ARHP Annual Meeting in San Diego, United States. The Cosentyx late breaking presentations will include new 4-year data from the MEASURE 1 study in patients with ankylosing spondylitis (AS), and 24-week data from the FUTURE 5 study in patients with psoriatic arthritis (PsA), two debilitating autoimmune diseases with a high risk of mobility loss.
"Maintaining mobility is our hope and vision for every patient with chronic inflammatory diseases such as AS and PsA." said Vas Narasimhan, Global Head, Drug Development and Chief Medical Officer, Novartis. "Reducing radiographic progression would be a strong signal for patients who hope to stay mobile as this would result in a significant improvement of their quality of life."
Cosentyx is a fully-human, targeted biologic approved for patients with AS, PsA, or psoriasis (PsO). Cosentyx is the first and only fully human monoclonal antibody that selectively neutralizes interleukin-17A (IL-17A), the key cytokine involved in the pathogenesis of AS, PsA and PsO[5]-[7]. Today, Cosentyx has been used by more than 100,000 patients worldwide[4]. Across all three indications, Cosentyx has demonstrated rapid and sustained efficacy as well as a consistently favorable safety profile[1],[2],[8], including close to zero injection site reactions or associated pain.
Later Breaking Presentations
ABSTRACT NUMBER: 3L  Secukinumab Demonstrates Low Radiographic Progression and Sustained Efficacy through 4 Years in Patients with Active Ankylosing Spondylitis 
ABSTRACT NUMBER: 17L  Subcutaneous Secukinumab Inhibits Radiographic Progression in Psoriatic Arthritis: Primary Results from a Large Randomized, Controlled, Double-Blind Phase 3 Study
About the MEASURE 1 study
MEASURE 1 is a 2-year, multicenter, randomized, placebo-controlled Phase III study assessing the efficacy and safety of Cosentyx in patients with active AS. A total of 290 of 371 patients completed the trial, after which 274 patients were invited to enter a 3-year extension period1,21. Primary endpoints assessed superiority of Cosentyx against placebo at Week 16 in the proportion of patients achieving at least a 20% improvement in the ASAS 20 response criteria1,22. From Week 16, patients in the placebo arm of the study were re-randomized to Cosentyx 75 mg or 150 mg based on ASAS 20 response, with non-responders switched at Week 16, and responders at Week 241,22. In total, 83/87 and 95/100 patients who enrolled in the extension and randomized to Cosentyx 75 mg and 150 mg respectively completed 156 weeks1.
About the FUTURE 5 study2
In the study, participants (n=996) with active PsA were randomized to receive Cosentyx at 300 mg with loading dose (LD), 150 mg with LD, 150 mg without LD, or placebo. All groups received Cosentyx or placebo at baseline (BL), weeks 1, 2, 3, and 4, and then every 4 weeks. At week 16, placebo non-responders (patients with <20% improvement from BL in tender or swollen joint counts) were switched to Cosentyx 300 mg or 150 mg; remaining placebo patients were switched at week 24. The primary endpoint was ACR20 at week 16 and the key secondary endpoint was radiographic structural progression, as measured by mTSS, assessed by two blinded readers, based on hand/wrist/foot X-rays obtained at BL, week 16 (non-responders), and week 24. With nearly 1,000 patients included in the Phase III study, FUTURE 5 is the largest randomized controlled trial (RCT) of a biologic conducted in PsA.
• Long-term 4-year data in ankylosing spondylitis (AS) and 24-weeks data in psoriatic arthritis (PsA) to be presented at the 2017 ACR/ARHP Annual Meeting1,2
• Structural disease progression is a major concern for AS and PsA patients as it may prompt mobility loss3 – new data to provide further evidence on the efficacy of Cosentyx to reduce structural disease progression
• Cosentyx is the first and only IL-17A inhibitor approved for AS and PsA as well as psoriasis, and has been used by more than 100,000 patients across indications worldwide4
Disclosures
The author has no conflicts of interest to disclose related to this subject
Add new comment