Adalimumab Biosimilars: Realizing the Promise of Market Competition
Save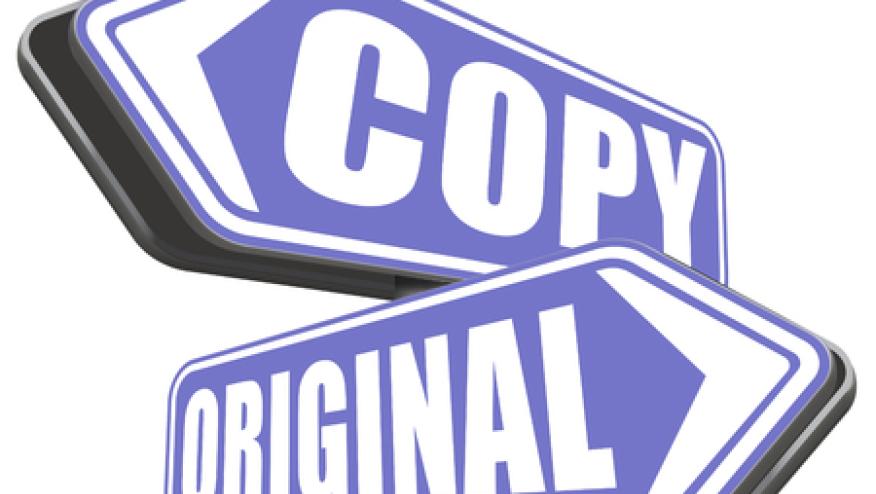 Over four years after adalimumab biosimilars were first launched in the European Union and elsewhere, adalimumab biosimilars have finally become available in the United States. 
Following the commercial launch of Amgen's adalimumab-atto (Amjevita) on January 31, 2023, eight other adalimumab biosimilars have also entered the United States market. One would expect this abundance of adalimumab biosimilars to have overtaken the market for this therapeutic monoclonal antibody. However, for the most part, pharmacy benefit managers (PBMs) have retained the reference product Humira in a preferred position on their formularies, making it difficult for patients to receive an adalimumab biosimilar even if their healthcare provider had prescribed it for them.
The U.S. Congress established a regulatory pathway for the review and approval of biosimilar medications in the Biologics Price Competition and Innovation Act of 2019, which was signed into law on March 23, 2010, as Section 7001 of the Affordable Care Act. The intent of this legislation was to introduce competition into the market for biopharmaceuticals, thereby lowering the cost of these very expensive medications. This goal has been achieved with infliximab, for which the first biosimilar, infliximab-dyyb (Inflectra), became available in November 2016. As of July 2023, the average selling price of the reference product Remicade, which accounts for discounts and rebates obtained by PBMs, had decreased by 60% from $822 to $184 per 100 mg vial since the launch of that first infliximab biosimilar. Subsequently, two additional infliximab biosimilars have been marketed and the average selling prices of the three infliximab biosimilars have also decreased to between $283 and $355 per 100 mg vial but remain higher than that of the reference product. Thus, for infusible biopharmaceuticals that are covered by Medicare Part B, the introduction of biosimilars has successfully brought about cost savings (although these savings are not necessarily passed on to patients).
What about biosimilars of self-administered biopharmaceuticals that are covered by Medicare Part D? 
The nine adalimumab biosimilars have been discounted by their manufacturers at up to 85% of the $6,922 list price for a month's supply of Humira. However, the actual selling price of medications in the United States is obscured by the undisclosed discounts and rebates negotiated between PBMs and manufacturers, which are not shared by patients and are not passed on in their entirety by PBMs to insurers. For employer self-funded health plans and patients who do not have prescription insurance or who have a high deductible plan, Mark Cuban Cost Plus Drug Company offers Coherus's biosimilar adalimumab-aqvh (Yusimry) directly to consumers at a monthly price of $584 plus shipping fees, which amounts to a discount of more than 90% of the list price of Humira. This disruptive innovator company plans to make other biosimilars available to patients at similar price reductions, thereby beginning to realize the economic benefit of biosimilars in the United States.
In the original legislation, the United States Congress established the regulatory designation of a biosimilar as being "interchangeable with the reference product." An "interchangeable" biosimilar can be substituted by a pharmacist for its reference product (but not for other biosimilars) without involving the prescribing healthcare provider. To be granted this designation of "interchangeable," the United States Food and Drug Administration (FDA) specified that postmarketing pharmacovigilance data should be combined with data from at least one prospective, controlled multiple switching study, conducted in patients with a disease for which the biosimilar is licensed. 
The first clinical trial to successfully employ this study design was the VOLTAIRE-X study, which was conducted in patients with plaque psoriasis and compared multiple switches between the reference product Humira and the biosimilar adalimumab-adbm (Cyltezo) to continuous treatment with Humira. Based upon the results of this clinical trial, adalimumab-adbm was approved as the first "interchangeable monoclonal antibody" by the FDA on October 18, 2021.  A second adalimumab biosimilar, adalimumab-afzb (Abrilada), has also completed a clinical trial that employed this study design and is under review by the FDA for approval as an "interchangeable" biosimilar. However, it is unclear what effect, if any, this designation will have on the market share of individual adalimumab biosimilars. 
Presently, only biosimilars that have successfully been evaluated in a multiple switching study can be granted the designation of being "interchangeable with the reference product." However, Senator Mike Lee of Utah has introduced the Biosimilar Red Tape Elimination Act. If passed, this legislation would allow substitution of any FDA-approved biosimilar for its reference product and eliminate the need for and additional expense of conducting multiple switching studies. Although healthcare providers may be concerned that the availability of "interchangeable" biosimilars might reduce their control over which medication their patients receive, providers can prevent substitution by writing "no substitution" on the prescription, as they already do for small molecule generic drugs.
The intent of making biosimilars available was to reduce the high cost of biopharmaceuticals by introducing market competition. However, this benefits the individual patient only if they share in these savings. Cigna Healthcare has offered patients who choose to switch to a biosimilar a one-time $500 debit card that can be used to pay for healthcare services and products. Reducing or eliminating the copayment when a patient receives a biosimilar instead of its reference product could provide patients with more sustained financial benefit. 
Regardless, the availability of biosimilars must be sustained and biosimilars of biopharmaceuticals that are coming off patent must continue to be developed to control the otherwise unrestrained soaring cost of biopharmaceutical medications.