A Big Leap in Modulating Rheumatoid Disease
Save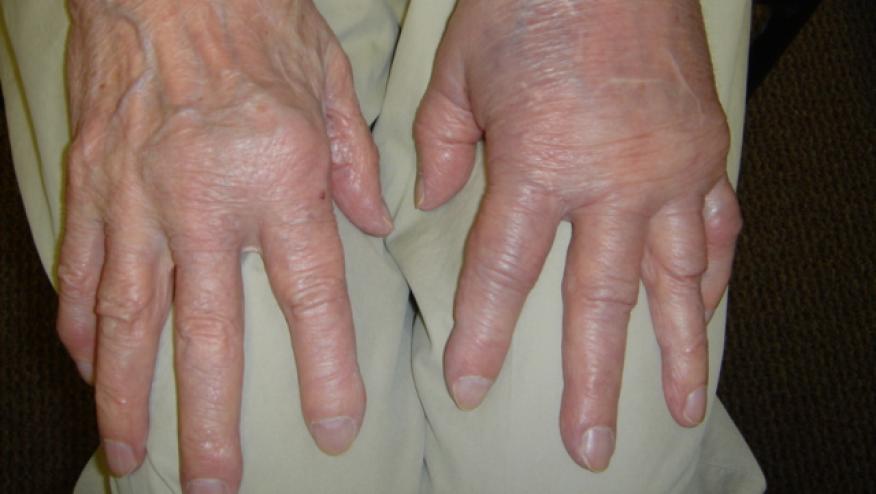 Intervention in individuals predisposed to develop rheumatoid arthritis (RA), with a holy grail of prevention of RA, has long been a hot topic. It is well known that seropositivity for rheumatoid factor and antibodies to cyclic citrullinated peptides (ACPA) can precede RA disease by many years. Many, but by no means all, patients also seem to go through a pre-RA arthalgia phase of varying duration characterised by the presence of increasing joint pain without frank arthritis.
I will admit to being a non-believer in the possibility of RA prevention with any of our existing therapeutic agents. I approached the ARIAA and PRARIE studies, of abatacept and rituximab respectively, with a healthy dose of scepticism. My personal view is that these trials were essentially treating early RA with a high-level medication and that any evidence of efficacy was really just a mirror of the efficacy of these drugs in later stage RA.
In Wednesday's opening plenary session, Krijbolder et al. present data from the well established Leiden research group focusing on pre-RA, OP0070. TREAT EARLIER was a double-blind randomised controlled trial of methotrexate in arthralgia at risk of developing into RA.  All study participants had arthralgia judged at high risk of developing RA and MRI evidence of synovitis, but no clinically evident arthritis. The intervention was actually methotrexate at maximum tolerated dose (up to 25mg weekly) for 1 year plus one shot of IM methylprednisolone 120mg versus placebo. Subjects were then observed over the subsequent year. The investigators recruited 236 participants. Methotrexate did not prevent the development of overt arthritis. In a high-risk subgroup and in ACPA positive patients it delayed arthritis development. Neither of these findings are particularly exciting. But the secondary outcomes were far more interesting. There were sustained benefits to methotrexate up to 24 months in physical function (HAQ), MRI inflammation scores, as well as pain and morning stiffness.
Integrating all of the results from this study together suggest an interesting hypothesis. Methotrexate does not prevent arthritis development but it does seem to modulate the disease course, with early initiation having sustained long-lasting benefits. This may be the correlate of the "window-of-opportunity" with which we are familiar in RA; treatment earlier in the disease course leads to better long-term outcomes than later initiation.
It appears that there may be an equally important "window-of-opportunity" in pre-RA that affords the opportunity to initiate long term benefits that will be a lost opportunity if we wait for the development of the arthritis. Of course, there remain many unanswered questions such as how best to risk stratify, and our levels of comfort in treating some people who may never develop RA to benefit those who would. Shared decision making will have a key role to play in these areas.
While the prevention of RA remains largely a pipe dream, the current study has given us the best evidence to date that therapeutic intervention in pre-RA may be justifiable and lead to long-term benefits, and crucially has also suggested an intriguing rationale as to why this may be the case.