Emerging Therapeutics for Lupus
Save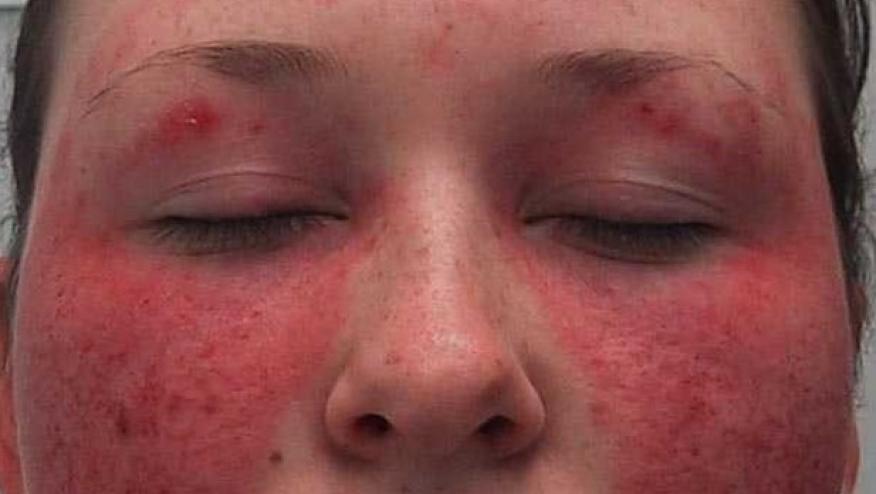 Impressive data on novel treatment for systemic lupus erythematosus (SLE) were presented at the EULAR22 Congress. A disease that is difficult to study due to its pleomorphic presentation, unpredictable disease course, and high mortality rates, SLE is considered the dragon of all autoimmune diseases. Here are highlights of four exciting abstracts presented at the meeting with emerging therapeutics designed to slay the beast. 
OP0279 CAR-T Cell Treatment for Refractory Lupus. Professor Georg Schett revealed data on the first 5 patients treated with chimeric antigen receptor (CAR) T cells targeting CD19 B cells. Borrowed from oncology, this therapy uses genetically engineered T cells to seek and destroy auto-reactive B cells, particularly those hidden in lymphatic organs and inflamed tissue. During this process, leukopheresis is used to obtain the patient's own T cells; these then undergo lentiviral transduction.  After patients undergo lymphodepletion with fludarabine and cyclophosphamide, CD19 CAR-T cells are infused into their bodies. These cells rapidly expand over the next 9 days and are detectable even months after the infusion. Pathogenic B cell depletion is rapid and complete; new naive B cells emerge after 100 days.  The data on the 5 patients who underwent this process revealed significant improvement in their symptoms, lupus disease measurements, and laboratory parameters (e.g. complement levels, dsDNA antibodies, and proteinuria). There were no deaths and no CAR-T associated complications like cytokine release syndrome or immune effector cell associated neurotoxic syndrome.  Remarkably, these patients were in remission, free from treatments and free of symptoms at their 3 months followup visit; 2 patients who completed the procedure earlier were still in remission and off of their medication at 200 and 300 days.  While CAR-T therapy may look like a cure for the disease, longer term followup is needed; the cost of the procedure can run about $400,000-500,000USD      
LB0004 Phase 2 Results of Deucravacitinib (DEUC) for SLE. Deucravacitinib is an oral selective allosteric Tyrosine Kinase 2 (TYK2) inhibitor; targeting TYK2 can interrupt signalling of type 1 interferons, IL12 and IL23. Professor Eric Morand presented data on the 48 weeks randomized double-blind placebo controlled trial comparing DEUC 3 mg BID, 6 mg BID and 12 mg QDAY dose to placebo with a protocol driven steroid taper (goal prednisone dose 7.5 mg/day at weeks 8-20).  363 patients enrolled, and 76% completed 48 weeks of treatment. All study endpoints were met including SRI-4 at 32 weeks for DEUC 3 mg and 6 mg BID.  At week 48, DEUC 3 mg BID showed statistical significance in BICLA, LLDAS, CLASI-50 and number of active, inflamed joints; the other doses showed clinically meaningful differences over placebo. Common adverse events (AEs) included upper respiratory infections, headaches, urinary tract infections; no deaths, major adverse cardiac events, venothromboembolic events, opportunistic infections, or active tuberculosis occurred. Additionally, no significant changes in hematologic or chemistry laboratory abnormalities were observed. Phase 3 studies are in progress; this drug is definitely one to pay attention to. 
LB0005 Orelabrutinib (ORE) for the Treatment of SLE. Orelabrutinib is a highly selective,  irreversible Bruton's tyrosine kinase (BTK) inhibitor. Already approved in China for the treatment of B cell malignancies, the drug showed promise in murine SLE models. This is a phase Ib/IIa RDBPCT in SLE patients with mild to moderate disease activity despite standard of care therapies. 60 patients enrolled with 55 completing the trial. They were randomized to receive ORE 50 mg, 80 mg, 100 mg or placebo daily for 12 weeks. The SRI-4 responses for the 50 mg, 80 mg, and 100 mg respectively were 50%, 61.5%, and 64.3%, compared to placebo 35.7%. Reduction of proteinuria, dsDNA antibodies, B cells, IgG/IgM and improvements in C3, C4 were noted in the active treatment groups. AE's were mild to moderate; lympohocyte count were lower in a greater percentage of patients receiving higher doses of medications, but no increased risk for serious infections and no deaths occurred.  The study is mainly to evaluate safety and to determine the optimal dose for future studies.
POS0184 BIIB059 for Cutaneous Lupus. Plasmacytoid dendritic cells (pDCs) produce type I interferons, cytokines, chemokines, and other inflammatory mediators implicated in lupus pathogenesis. BIIB059 is a humanized monoclonal antibody that binds to blood dendritic cell antigen 2 (BDCA2), a receptor on plamacytoid dendritic cells. In the LILAC phase 2 study presented last year at EULAR, SLE patients who received BIIB059 had a reduced total active joint count and improved SRI-4 and BILAG responses compared to placebo.  This year, the researchers presented data for cutaneous lupus.  Patients were randomized to 50 mg, 150 mg, 450 mg or placebo subcutaneously every 4 weeks for 16 weeks; a greater proportion of patients achieved clear or almost clear skin status as defined by the CLASI-A scores on active treatment. BIIB059 is a promising drug for lupus patients, particularly, those with significant cutaneous disease burden; phase III studies are in progress.  
These 4 innovative therapies are among many being developed to help patients suffering from lupus. Invigorated, lupus specialists have made substantial gains in their understanding of the disease, and as more treatments become available, the dragon will be forced back into its lair.