EULAR 2022 – Day 1 Report
Save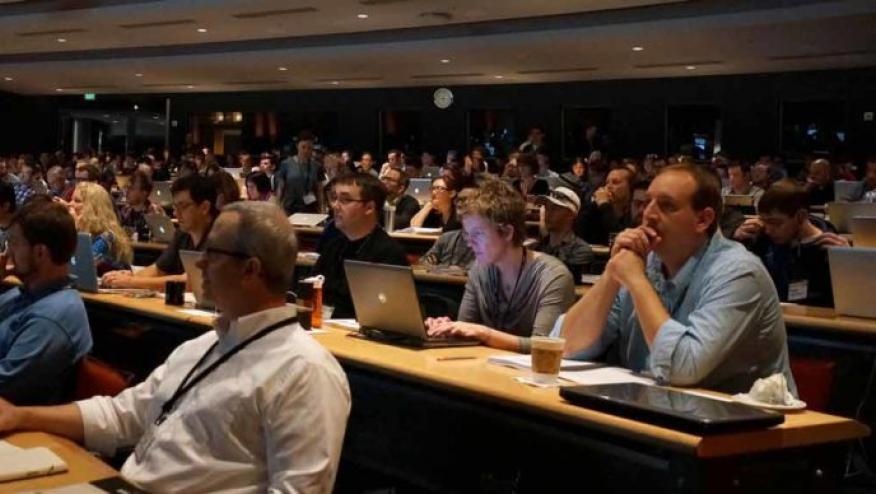 It's good to be back into full, big meeting mode.
Multinational throngs of half-masked people, long security lines, limited seating, obstructed views, an abundance of little coffee options, no food and all this pales against the challenge of finding your way from Congress Hall D2 to A3 in less than 3 minutes!
While the first day at EULAR started with the opening Plenary session and presidential address, only a half-day of abstracts and presentations followed, but it was laden with many important presentations.  (Watch the EULAR Day 1 Faculty Recap Panel)
The highlights included a EULAR Recommendation Session, wherein updated guidelines were presented for a) the management of ANCA-associated Vasculitis, b) new ASAS/EULAR recommendations for the management of axial spondyloarthritis and c) updated recommendations for the management of rheumatoid arthritis. In addition, key, pivotal trials in RA, lupus, spondylitis and psoriatic arthritis were featured from the podium and on the abstract poster floor.
Here are but a few of my favorites from Day 1.
Updated recommendations for the management of rheumatoid arthritis; Dr. Joseph Smolen presented the new recommendations, informed but literature searches, new studies and a task force of experts. Dr. Smolen contrasted the new guidelines against those published in 2019.  Key changes included the recommendation that steroids should be considered in new onset RA—this is in contrast to the 2022 ACR RA treatment guidelines that strongly recommended avoiding steroids whenever possible. Smolen indicated that the new EULAR guidelines stated that bridge therapy with low dose prednisone had clear clinical benefits, no evidence of short-term toxicity and in the vast majority of cases would be tapered AND DISCONTINUED within a year.  The main change here is the inclusion of the recommendation to "discontinue". Much was made of how-to use of tsDMARDs (JAK inhibitors) in light of the concerns raised by the ORAL Surveillance study regarding cardiovascular and cancer risk.  EULAR guidance has reduced the stature of JAK inhibitors (after MTX) by recommending that they be considered after assessing patients risk factors for CV, cancer and VTE risks.
Protective Effects of Anti-malarials in RA patients receiving Biologics or JAK inhibitors.  Abstract #POS0242 – Data derived from the BiobadaBrazil RA registry, looked at the outcomes of 1316 RA patients, of whom 354 patients were taking antimalarials (AM).  While the overall serious adverse event (SAE) rate was 9.2/100 PYs, being on concomitant AM (with a biologic or JAKi) resulted in significant lowering of the risk for SAE, serious infections, total AE, liver AEs and a trend towards less hyperlipidemia.  Moreover, biologic/JAK drug survival was improved by being on background AM.  AM did not change cardiovascular risks or outcomes.   These findings were surprising and need further study.  Is it possible that there's a bias towards safer, less complex patients marked by AM administration?
Higher Mortality Rates with Depression in Rheumatoid Arthritis. Abstract OP0067 was presented by Dr. JK Pedersen who found that depression (found by antidepressant use, confirmed by ICD-10 codes) in RA was associated with a 6-fold higher risk of mortality, especially in those under age 55 years. Depression associated mortality risk affected males and females, seropositive and seronegative patients equally. RA and Depression was identified from the very large DANBIO registry. 
ADD THE FIRST COMMENT
Disclosures
The author has no conflicts of interest to disclose related to this subject