ICYMI: HCQ May Help Prevent Fetal Heart Block
Save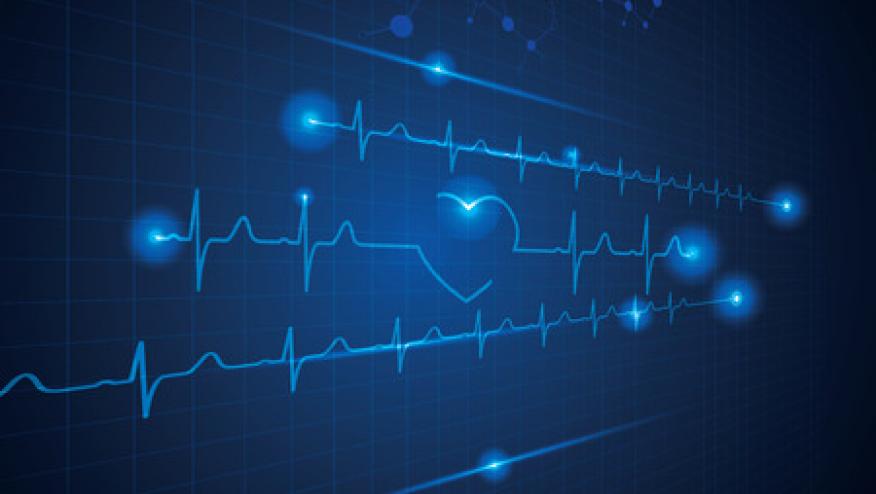 Hydroxychloroquine (HCQ) helped reduce recurrent maternal autoantibody-mediated congenital heart block (CHB) in fetuses, an open-label study suggested.
Anti-SSA/Ro-positive mothers who had had a previous pregnancy complicated by CHB who took HCQ 400 mg daily, starting before completion of gestational week 10, had a 7.4% rate of clinically-relevant fetal CHB (second- or third-degree) at any time during the pregnancy.
That beat the historical 18% recurrence rate of fetal CHB in high-risk pregnant women with these antibodies, which are associated with autoimmune diseases such as systemic lupus erythematosus and Sjögren syndrome.
These findings were consistent in the original 54-person intention-to-treat population and in a modified analysis in which the nine mothers who took potentially-confounding medications were replaced with an additional nine recruited into the open-label, single-arm, two-stage PATCH clinical trial.
"Thus, HCQ is the first medication shown to favorably alter the fetal cardiac consequences associated with maternal anti-SSA/Ro antibodies," Peter Izmirly, MD, NYU Langone Health in New York City, and colleagues wrote in the July 21 issue of the Journal of the American College of Cardiology.
"These prospective data support that HCQ significantly reduces the recurrence of CHB below the historical rate by >50%, suggesting that this drug should be prescribed for secondary prevention of fetal cardiac disease in anti-SSA/Ro-exposed pregnancies," Izmirly and colleagues wrote.
Their results had first been reported at the American College of Rheumatology's annual meeting in 2019.
HCQ, a toll-like receptor antagonist, may work because CHB occurring in an otherwise healthy fetus without cardiac structural abnormalities is almost always due to exposure to maternal anti-SSA/Ro antibodies via macrophage Toll-like receptor signaling, study authors suggested.
"Efficacy of HCQ needs to be balanced against potential safety concerns. The published data suggests that HCQ is safe to use during pregnancy with no increased frequency of congenital malformation or hearing or visual abnormalities in the offspring," according to Izmirly's group.
However, the most serious potential maternal and transplacental fetal risk of HCQ is its effects on the QT interval, which may induce sudden cardiac arrest due to torsades de pointes ventricular tachycardia, warned Janette Strasburger, MD, of Children's Wisconsin, Milwaukee, and Annette Wacker-Gussmann, MD, of German Heart Center, Munich, in an accompanying editorial.
QT prolongation was the concern highlighted by medical groups pushing back on HCQ as a therapy for COVID-19.
"Women are more susceptible to proarrhythmic QTc prolongation, and women during pregnancy can manifest low magnesium, calcium, and 25-hydroxy vitamin D levels, further potentiating risk," according to the editorialists.
"In summary, HCQ is a highly beneficial drug in the management of women with autoimmune diseases and now has a new role for the prophylaxis of recurrent fetal heart block in which it halved the rate of development. Given the risk for QTc prolongation, if available, fetal magnetocardiography should be considered to risk stratify the fetus," they urged.
Study participants had HCQ adherence tested during the second trimester. HCQ levels were >200 ng/mL, confirming adherence, in 60 out of 61 tests.
Izmirly's team reported one case of mild endocardial fibroelastosis and four of cutaneous neonatal lupus.
The non-randomized nature of the study was its chief limitation. Moreover, participating mothers may have taken confounding medications during pregnancy, the investigators acknowledged.
"Even with the best treatments available, clinical trials are still needed in order to better define the best treatments for CHB once it develops," according to Strasburger and Wacker-Gussmann.
They also suggested a need for more efforts to evaluate and correct modifiable risk factors before and during pregnancy and better methods for early detection of CHB.
Nevertheless, "this study, performed by a team with extensive experience, represents a remarkable advance in the treatment of pregnancies at high risk for recurrent CHB," the editorialists wrote.
Nicole Lou is a reporter for MedPage Today, where she covers cardiology news and other developments in medicine. Follow 
Disclosures
The study was supported by grants from the Lupus Foundation of Minnesota, the Lupus Foundation of America, and the Eunice Kennedy Shriver National Institute of Child Health and Human Development.   Izmirly, Strasburger, and Wacker-Gussmann had no disclosures.
Izmirly P, et al "Hydroxychloroquine to prevent recurrent congenital heart block in fetuses of anti-SSA/Ro-positive mothers" J Am Coll Cardiol 2020; DOI: 10.1016/j.jacc.2020.05.045.
Strasburger JF, Wacker-Gussmann A "Congenital heart block in subsequent pregnancies of SSA/Ro-positive mothers" J Am Coll Cardiol 2020; DOI: 10.1016/j.jacc.2020.05.052.
ADD THE FIRST COMMENT
Disclosures
The author has no conflicts of interest to disclose related to this subject