More Rheumatology Fellow Advice from the Mentors
Save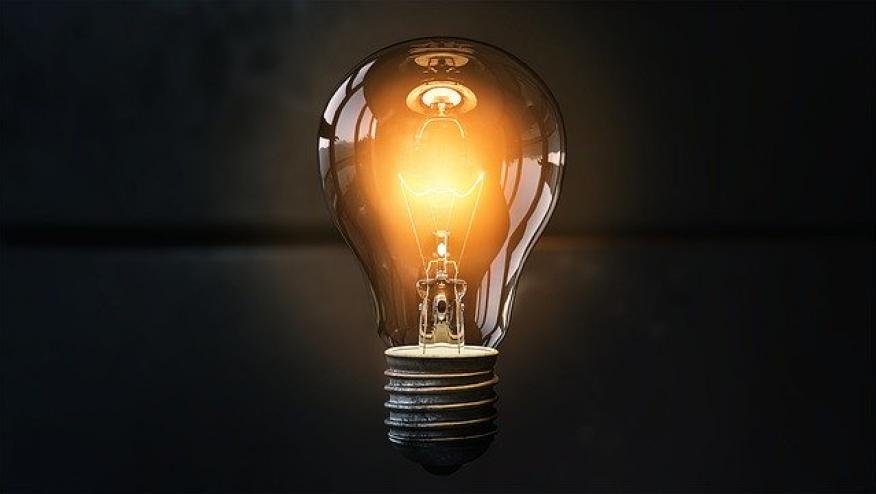 Many speeches on success often share the same insight, "I had to turn down a lot of good advice and make a lot of mistakes to get to where I am today".
Mistakes are to be encouraged as they will establish future certainty.
And if you're looking for some great advice to consider or rebuke, here is the generous advice of numerous leaders in rheumatology who sincerely offer you their wisdom and best wishes.  All have been great mentors to many.
Dr. Daniel Lovell (Cincinnati Children's Hospital Medical Center; University of Cincinnati School of Medicine)
"Every patient you see is or was someone's son or daughter or someone's parent.  Strive to treat them exactly like you would want your own son or daughter or parent treated.  Do not be hesitant to let the patient know that you sincerely wish to help them."
"Your career will be so enriched if you find that "one thing" to focus your career on.  But choose this thing because working on it and making progress in this area is compelling important to you- it eats at you if you do not address it."
Dr. Eric Ruderman (Northwestern University Feinberg School of Medicine)
"Start every visit by asking the patient why they are there and what they hope to get out of the visit. If you don't, you risk the possibility of not addressing their primary concern, even if it isn't what you think should be their primary concern, and they may wind up leaving unsatisfied with the visit."
"NEVER order a test if you don't know what you intend to do with the results."
Dr. Jonathan Kay (University of Massachusetts Medical School)
"The most important thing to learn during the first year of rheumatology fellowship is how to become comfortable with uncertainty.  Many of our patients present initially with incomplete manifestations of a disease process.  Only observation over time allows us to make the correct diagnosis.  As rheumatologists, we must accept this and be comfortable treating the patient as appropriately as possible without having yet arrived at the final diagnosis.  Time is an important component of the diagnostic process in rheumatology."
Dr. Elaine Husni (Cleveland Clinic)
"Your patients are the best teachers. Cherish them."
"Make friends. I am still friends with the fellows I trained with and often share hotels room at national meetings and congresses. Connect on a personal level will help you during your fellowship and many years to come."
"Be a sponge. Staying engaged in conversations, ask questions, and remember the verbal and non-verbal communication."
"Practice Wellness strategies. Be mindful of taking meaningful time outside of fellowship to maintain connections including family, friends, hobbies, exercise, and relaxation."
Dr. Allan Gibofsky (Hospital for Special Surgery)
"On Academic Medicine: The saddest thing in life is reaching the top of the ladder....and then realizing you're leaning against the wrong wall."
Dr. Anthony Russell (University of Alberta)
"Remember not to merely accept patients' previous diagnoses but make your own assessment of the clinical features and assess if they are, in retrospect, correct".
Dr. Randy Cron (Children's Hospital of Alabama/University of Alabama at Birmingham)
"Anyone sick enough to be admitted to a hospital with a fever, even if you know the underlying disease, is worthy of a serum ferritin."
"We must always weigh the damage of uncontrolled disease/inflammation versus the risk/benefit ratio of therapy."
"Humans are not inbred strains of mice, and, therefore, we must consider every patient individually when choosing therapy and assessing response to therapy."
Dr.  Hani El-Gabalawy (University of Manitoba)
"Think about research carefully. Is your fellow's research project(s) aimed at making you a well-rounded clinician, or is this a key step towards a career as an investigator? If it is the latter, are you prepared to pay your dues down the road? That means not defaulting to clinical practice at the first sign of research failure, something that will inevitably happen as an early career researcher."
Dr. Kathryn Dao (University of Texas Southwestern Medical School)
Sometimes patients present with symptoms that confuse you. It's okay to say, "I don't know what you have."  Reassure them with what they don't have: "It is not lupus, vasculitis, scleroderma." This is just as important as being able to give them a diagnosis.
Use your colleagues to bounce ideas and ask for help when you need it. Don't feel like you are weak or stupid for seeking advice. We all are students. I have emailed KOLs as a fellow at the urging of my attendings, thinking I would never get a response because they would be too busy.  I was pleasantly shocked that everyone I emailed promptly gave me a response and were very encouraging.
Don't forget your own health. Exercise, eat healthy, and find a hobby that gives you joy. We often get busy and put off doing these things; before you know it, you're middle-age and grumpy.
"Plant a tree, read a book, raise a child." What are you going to do to leave your legacy?
Dr. Jon T. Giles (Columbia University, College of Physicians & Surgeons)
"You can't do a rheumatology evaluation with a patient in their street clothes.  For every exam, the patient should be in a gown with their shoes and socks off."
Dr. Martin Bergman (Ridley Park, PA)
"Set aside a specific time and day of the week to read a journal (I do every Monday for an hour during lunch).  This only needs to be 1 hour per week, but it needs to be scheduled and needs to be inviolable, just like you schedule your office hours or clinic hours.  If you wait to do it until you get home, you'll just say that you're too tired (and, you probably are!).  It's the best way to keep up to date.
"I tell all of my residents is:  if your institution offers a 401k, be sure to participate to the maximum that they will match.  What other investment do you know that will make a guaranteed 100% return, immediately, and still grow over time.  You may think you'll miss the income; you won't, and you'll thank me in 20 years!"
Dr. Kenneth Saag (University of Alabama at Birmingham)
Everyone gets the same care, we treat everyone like you would want you or your family member to be treated
Write less, talk more:  Talk to your referring docs, the other consultants, and all other rheumatologists who have seen your patients.  It's all about clear  communication
Dr. Rachel Tate (West Palm Beach, FL)
"I'm sure you've gotten a lot of "come early, stay late. Work hard, Take time with your patients" Etc. advice.  My advice is a bit different. Take every opportunity that comes your way.  Be sure not to burn bridges as we are a small community and tend to know each other."
Dr. Bonnie Bermas (University of Texas Southwestern Medical School)
"If you see a four legged animal with black and white stripes galloping towards you, it's probably a horse wearing a zebra costume...."
Dr. Michael Holers (University of Colorado School of Medicine)
"Learn today's state of the art treatment but always consider how we could improve that in the future. Rheumatology is an evolving discipline that is rapidly changing with new scientific methods and insights, which makes it exciting but ever challenging."
Dr. Artie Kavanaugh (University of California San Diego)
"Never be embarrassed to admit that you don't know something."
"You are in fellowship to learn... NOW is the time to push those that are instructing you and teaching you... the best way is to ask questions... "Why that dose of prednisone...". And push them to know the source. Is it data? Some classic article from the 80's that most people forgot about? Or new material that only that faculty member was privy to? Or was it their experience."
Dr. Jeffrey Sparks (Brigham and Women's Hospital)
"Remember that you are training to be a rheumatologist. It is appropriate to let internists and other specialists consider the other medical problems."
"Every patient has some opportunity for learning. Make it a habit to find one relevant study about each patient that you can use for future patients."
"Sometimes the best option is to admit you do not know and to watch and wait."
"Question everything, including yourself. If a patient is not responding to appropriate therapy, question your own diagnosis."
Dr. Santhanam Lakshminarayanan (University of Connecticut)
"Just as faith is the bedrock of Religion surely doubt has to be the basis of Science"
Dr. Karina Torralba (Loma Linda University Health)
"Listening provides more information than talking - Listen to your patients and clarify by asking questions - most likely than not you will arrive at the diagnosis this way rather than ordering a bunch of tests."
Dr. Sterling West (University of Colorado School of Medicine)
"You can be trained in a two year fellowship to be a competent clinical rheumatologist but it takes many more years to achieve excellence. Be humble and learn from your mistakes because they will occasionally occur. Don't get frustrated about the patient whose diagnosis eludes you or who does not respond to your treatment but do continue to follow them for there is much in rheumatology we still don't know. Be an advocate for your patient as they are truly suffering and often our most effective therapy is letting them know we care by helping them navigate the roadblocks they face in life while dealing with their rheumatic disease. My hope for each of you is that at the end of your career you can look back and say "I was an excellent rheumatologist."
Dr. Stephen Paget (Hospital for Special Surgery)
"Learn to live with uncertainty (when, in actuality, the uncertainly is miniscule if you erect the proper clinical equation, understand the disease and the true value of the tests)."
"Only do laboratory tests if they change the diagnosis, prognosis or therapy. Always ask yourself, even with the least expensive test, do I really need this? Don't treat the chart. "
"Never treat a test; always treat a person."
Dr. Jeffrey Curtis (University of Alabama at Birmingham)
The three most important things to contribute to your career success are your mentor, your mentor, and your mentor. Choose wisely.
Dr. Jack Cush (UT Southwestern)
"Success is born of bold choices, grand mistakes and perseverance."
"Ask yourself:  1. What/who will guide you?  2. What do you want to be known for?  3. Whose lives will you change?"
Disclosures
The author has no conflicts of interest to disclose related to this subject
Add new comment