Pericarditis Management
Save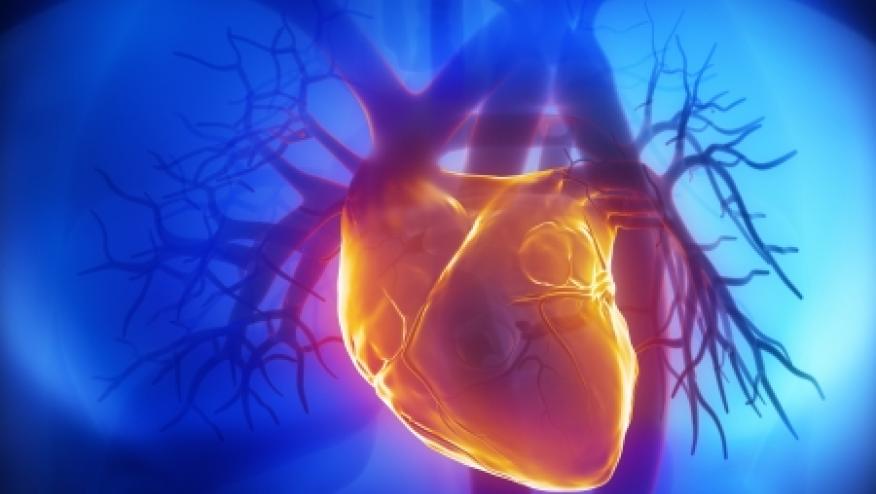 On the final day of State of the Art Conference at ACR Education Exchange 2023, Dr. Paul Cremer reviewed pericarditis management. Dr. Cremer, a cardiologist at the Cleveland Clinic Foundation, reviewed the questions patients ask about pericarditis including why the disease develops, will it recur, how is it treated, and what will their treatment duration be. 
He discussed that causes of relapsing pericarditis are multiple, including idiopathic (the most common etiology), tuberculosis (most common in the developing world, post-cardiac injury syndrome after interventional or electrophysiologic procedures, and systemic autoimmune disease. He also noted that inadequate or inappropriate initial treatment should be part of this differential for an apparent relapse.
Clinical trials have shown that acute pericarditis is noted in 10-29% of patients after atrial fibrillation ablation procedures when not appropriately given prophylaxis. The most common autoimmune diseases to present with pericarditis include systemic lupus erythematosus, rheumatoid arthritis, and systemic sclerosis, though this is nearly always with other evidence of systemic involvement. Pericardial involvement in rheumatic disease often presents with an asymptomatic effusion and is unlikely to cause constrictive physiology. Idiopathic disease shares pathways with autoinflammatory disease and results from inappropriate binding of PAMPs and DAMPs prompting NFk-B transcription of IL-1 and NLRP3. The NLRP3 inflammasome leads to conversion of pre-Caspase to Caspase which has downstream activation of IL-1 beta. 
The risk of recurrence after the initial episode of acute pericarditis is considered to be between 15-30%, but increases to as high as 50% after the first recurrence. Recurrence risk is increased with initial corticosteroid treatment, lack of colchicine treatment, incomplete response to non-steroidal anti-inflammatory drugs (NSAIDs), elevated C-reactive protein, and autoimmune disease. Cardiac MRI with late gadolinium enhancement can be an indication of disease that is more likely to relapse. 
Colchicine is considered to be the first-line medication for recurrent pericarditis. This was initially described in 1987 as a therapeutic option, given its known benefits in serositis due to Familial Mediterranean Fever.  The CORP-2 study in 2014 demonstrated the NSAIDs plus colchicine had 21.6% relapse rate of pericarditis, versus 42.5% with NSAIDs alone, with a dramatically low number needed to treat of 5 (p = 0.001).
Corticosteroids are not recommended as a first-line treatment and should only be used if an incomplete response to NSAIDs and colchicine, aside from few exceptions including autoimmune disease, kidney failure and possibly pregnancy. When steroids are used, lower doses of 0.2-0.5 mg/kg are preferred over higher doses. Interleukin-1 (IL-1) inhibition has been demonstrated to have significant efficacy in treatment for both anakinra (AIRTRIP trial) and rilonacept (RHAPSODY trial). On rilonacept only 2/30 patients had disease recurrence versus 23/31 patient in the placebo group. Treatment with IL-1 inhibitors also allows for patients to rapidly taper off NSAIDs, colchicine and glucocorticoids down to mono-therapy. 
Dr. Cremer noted the duration and tapering of IL-1 inhibition or other treatments is biggest unknown question in this field. He does note evidence, however, that cardiac MRI may have prognostic value in predicting disease flares and suggests that this may help identify the patients who would most benefit from longer therapy and be unlikely to tolerate a wean.