Practical Guidance for the Clinical Rheumatologist in Unplanned Pregnancies
Save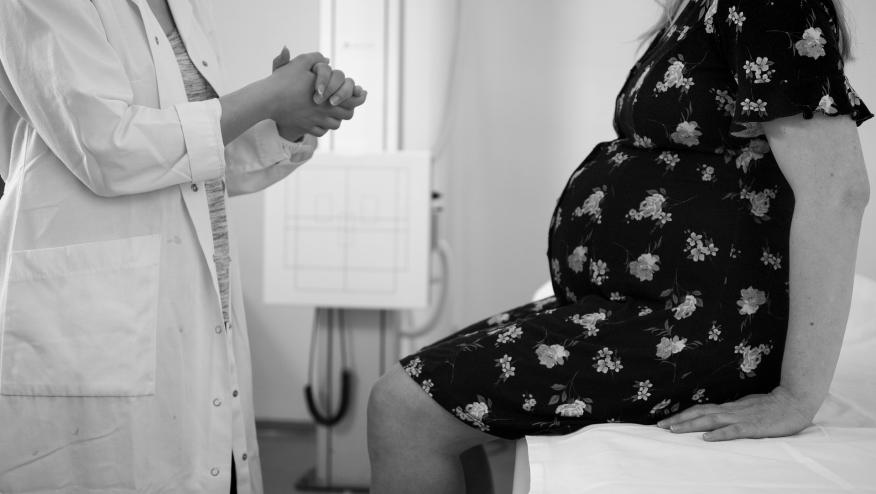 Women of reproductive age comprise an overwhelming majority of patients with rheumatic and musculoskeletal disease. Discussions regarding family planning, contraception, and pregnancy should be approached at each clinic visit to ensure providers understand patients' personal goals and appropriate planning can be initiated. These conversations have the potential to decrease the risk of unplanned pregnancies. However, rheumatologists may need to manage unplanned pregnancies and the impacts of accidental teratogenic exposure.
This topic was discussed by Dr. Cuoghi Edens during the Impact of Reproductive Health Legislation on Clinical Rheumatology session (13S128).
What is the data behind pregnancy outcomes associated with teratogenic exposure? 
Each teratogen has varying types and prevalence of congenital malformations and risk of pregnancy loss (table 1). Women treated with teratogenic medications should be educated on these risks and actively participating in a contraceptive plan. The Risk Evaluation and Mitigation Strategies (REMS) website (https://www.fda.gov/drugs/drug-safety-and-availability/risk-evaluation-and-mitigation-strategies-rems) offers patient-friendly information specifically for mycophenolate mofetil to ensure patients have a comprehensive understanding of the reproductive risks involved. Additionally, women should be educated on the use of emergency contraception (PlanB, Ella) if their primary form of contraception fails. 
Table 1. Risks of Congenital Malformations and Pregnancy Loss with Teratogenic Exposure
| | | |
| --- | --- | --- |
| Teratogen | Risk of Congenital Malformations | Risk of Miscarriage |
| Methotrexate | 6-10% | Doubles |
| Mycophenolate Mofetil | 25% (facial malformations with risk of deafness) | 45% |
| Leflunomide | 5%; animal data shows increased risk of congenital malformation, but human data lacking | 8% |
| Cyclophosphamide | 27% | High |
| Lenalidomide/Thalidomide | 50% | 40% |
What if a patient on a teratogen is planning to become pregnant? 
If a patient would like to become pregnant in the next year, proactive steps can be taken by providers to optimize pregnancy outcomes, which benefits both maternal and fetal health. All teratogenic medications should be discontinued for several months prior to attempting conception (table 2). Next, alternative pregnancy and lactation compatible medications should be considered. Providers can refer to the 2020 ACR reproductive health guidelines (https://doi.org/10.1002/art.41191) to review current medication recommendations. Rheumatologists should also recommend initiating a prenatal vitamin and refer patients to an obstetrician (OB) to establish care. Some patients may require evaluation by a maternal fetal medicine (MFM) physician in certain high risk pregnancies. Collaboration with pregnancy specialists ensures comprehensive care. 
Table 2. Recommended Time Teratogens Should be Held Prior to Conception
| | | |
| --- | --- | --- |
| Teratogen | Delay to Conception | Additional Recommendations |
| Methotrexate | 1-3 months |   |
| Mycophenolate Mofetil | 6 weeks |   |
| Leflunomide | 2 years (if cholestyramine washout not done) | serum level < 0.02 mg/L 14 days apart, cholestyramine washout  |
| Cyclophosphamide | 3 months |   |
| Lenalidomide/Thalidomide | 1-3 months |   |
What should providers do when a patient becomes pregnant on a teratogen? 
Rheumatologists should recommend stopping the teratogen immediately and discuss with the patient if they would like to continue the pregnancy. A prenatal vitamin and pregnancy compatible medications should be initiated, if appropriate. Methotrexate and leflunomide have specific antidotal medications that can be administered to minimize impacts on pregnancy (table 3). The patient should be discussed with OB and/or MFM for further monitoring and diagnostics. 
Table 3. Management Recommendations for Conception on a Teratogen
| | |
| --- | --- |
| Teratogen | Next Steps |
| Methotrexate | 5 mg folic acid daily |
| Leflunomide | cholestyramine washout, serum level < 0.02 mg/L |
Add new comment