Q-DAPSA for Measuring Disease Activity in PsA
Save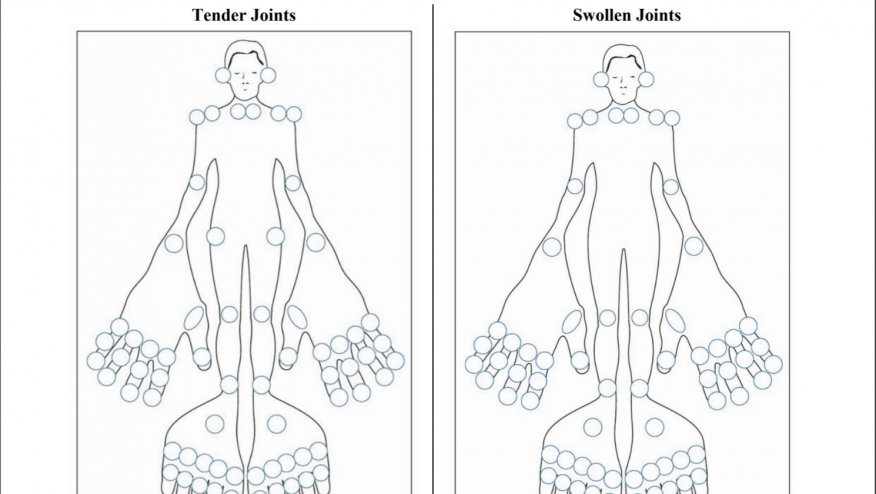 Given its multiple domains, there remains much discussion over the best disease activity scoring method in PsA. The proverbial "holy grail" would be a measure that is quick, intuitive, domain comprehensive and validated.
Poster POS1069 evaluated the Q-DAPSA for disease activity in PsA. The DAPSA, a validated uni-dimensional, joint specific calculation, with a quick quantitative C-reactive protein (qCRP) constitutes this measure. The elements of the DAPSA are highlighted in this graphic and available here as a PDF.   
Proft et al, evaluated 104 PsA patients between January and October 2020. The mean patient age was 51.2 years, mean disease duration of 7.1 years, and 47.1% of patients were male. Fifty one percent of the patients were treated with bDMARD and 37 patients were on csDMARDs. Mean CRP and qCRP values were 5.2mg/l and 6.17mg/l, respectively. One hundred and three patients (99%) were assigned to the same disease activity category based on comparison of their Q-DAPSA and DAPSA scores. 
Based on this small study, it appears the Q-DAPSA (DAPSA plus qCRP) may prove to be an efficient and effective disease activity measure in PsA that is relevant from research, clinical, and treat-to-target perspectives. 
Some limitations include the small population but also the difficulty with the DAPSA in accounting for different domains.
Add new comment