Thinking Outside the Box: Novel Strategies for Early Detection of AxSpA
Save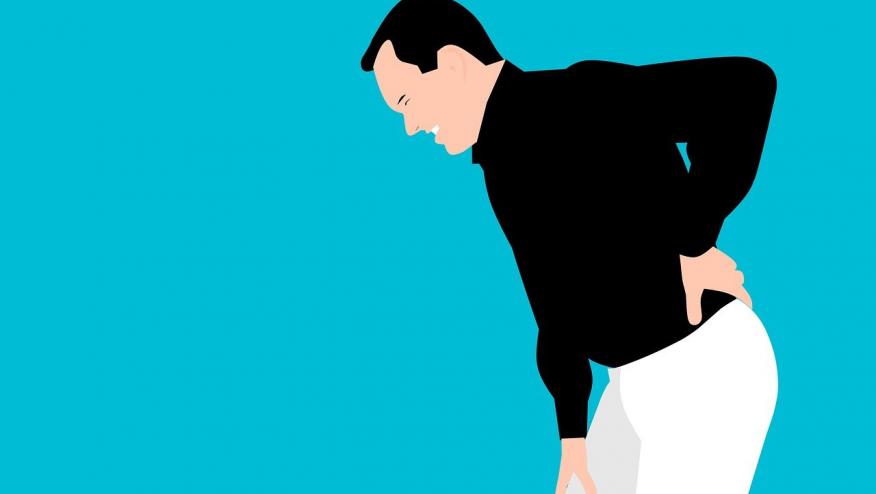 Chronic back pain is one of the most common symptoms encountered in the outpatient setting. It affects a significant portion of the population, resulting in greater use of healthcare resources. The diagnosis of axial spondylarthritis (axSpA) can be challenging. This can result in delays in referral to rheumatology and initiation of treatment. 
In the rheumatology setting, various factors have been associated with delays in diagnosis of axial spondylarthritis. Abstract 0382 by McDermott et al found that younger age and uveitis were associated with longer delays in diagnosis (> 4 years). Additionally, social vulnerability index, a composite measure of socioeconomic status was strongly associated with diagnostic delay. On the other hand, HLA-B27 positivity, older age, and peripheral arthritis were associated with shorter diagnostic delay. 
Abstract 1034 by Kumparatana et al examined characteristics associated with axSpA using a large database of patients followed by rheumatologists. Utilizing diagnostic codes and machine learning, the authors captured distinct characteristics among individuals diagnosed with ankylosing spondylitis and non-radiographic axSpA (nrAxSpA). In the latter group, there was a higher proportion of females relative to males. Additionally, there was a higher prevalence of comorbidities in nrAxSpA cohort including psoriasis/psoriatic arthritis, extra-axial manifestations (dactylitis, enthesitis), fibromyalgia, and depression. The nrAxSpA cohort also had higher burden of disease activity. This abstract was able to identify distinct characteristics within axSpA cohort. In the future, machine learning may be used to detect such cases earlier. 
Identifying patients with inflammatory back pain outside the rheumatology clinic is another opportunity for early diagnosis and referrals. Back pain is one of the most common complaints in chiropractic clinics. Abstract 0378 by Deodhar et al examined the prevalence of undiagnosed axSpA among patients initially seen in these clinics.  Using the Assessment of Spondylarthritis International Society (ASAS) referral strategy, patients with suspected inflammatory back pain were referred to Rheumatology. From this cohort, they were able to identify patients with undiagnosed axSpA. Interestingly, non-radiographic axSpA was the most common diagnosis. Objective features of inflammation increased the likelihood of diagnosing axSpA in this cohort. 
Abstract 1514 by Alexander et al employed a unique self-referral strategy to identify patients with suspected axSpA. A screening tool was created based on predictive features of spondylarthritis. It was distributed via electronic health records and social media to patients with reported chronic back pain. Similarly, they were able to identify a portion of patients with axSpA. Non-radiographic axSpa was also the most common diagnosis among this cohort.
In conclusion, early diagnosis of axial spondylarthritis remains a challenge. Strategies to identify patients with suspected inflammatory back pain in the general population is critical for timely and proper diagnosis.