Tofacitinib for Ankylosing Spondylitis
Save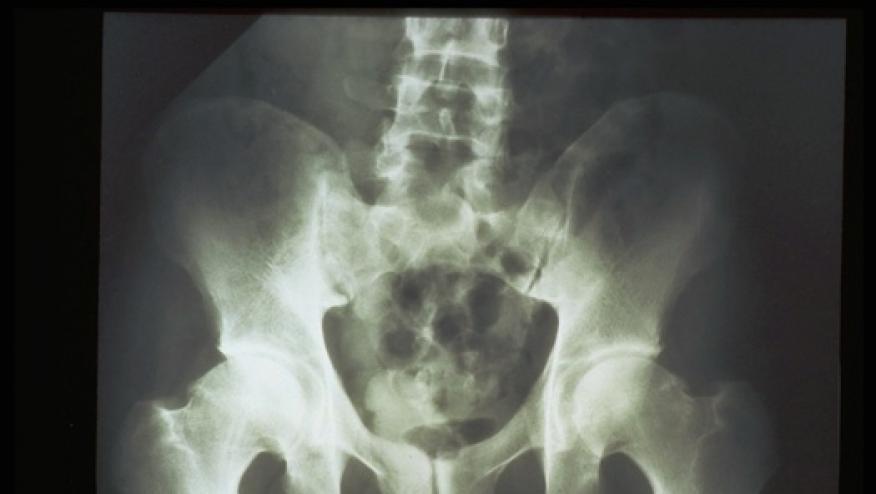 Tofacitinib is an oral JAK inhibitor, which based on cellular in vitro assays preferentially inhibits signaling via the JAK1 and JAK3 pathways. However, the exact mechanism of action of tofacitinib in the pathogenesis of ankylosing spondylitis is still unknown. In spite of this, investigations on the efficacy and safety of JAK inhibitors as a therapeutic option in the management of AS are increasing. 
In the late-breaking abstracts session (abstract L11), Dr. Atul Deodhar shares the primary analysis results of the phase 3, placebo-controlled trial on Tofacitinib for the treatment of adult patients with Ankylosing Spondylitis. Patients >18 years of age meeting the modified New York Criteria who had active AS on centrally read radiographs and had inadequate or intolerance to > NSAIDs were enrolled. They were randomized 1:1 to receive tofacitinib 5mg BID or placebo during the 16 week double-blind phase then switched to open-label tofacitinib until week 48. The primary endpoint was ASAS20 at week 16 while an ASAS40 at week 16 was a key secondary endpoint. 
A total of 269 patients were randomized and included in the analysis. At week 16, patients on tofacitinib (56%) vs. placebo (29.4%) (p<0.0001) had significantly higher ASAS20 response rates. Other significant improvements with tofacitinib vs. placebo were noted at week 16 for ASDAS(CRP), hsCRP, ASQoL, SF36v2 PCS, BASMI–linear method, and FACIT-F total score.
Patients on tofacitinib also had significantly achieved rapid ASDAS20 (week2) and ASDAS40 (week4) responses vs. placebo. Adverse events rates were similar for both tofacitinib (54.1%) and placebo (51.5) arms at week 16.
Serious AEs were reported only in the tofacitinib group (1.5%) however, safety trends were similar for both arms through week 48. No deaths, DVT, PE, ATE, GI perforation, ILD, MACE, malignancies, or opportunistic infections were reported in patients receiving tofacitinib up to the end of the study period.
In conclusion, tofacitinib 5mg BID for patients with ankylosing spondylitis provided a rapid clinical response. The primary and secondary endpoints of the study were met and no new safety signals reported. 
This trial provides promising results for the clinical benefit of tofacitinib in the treatment of patients with ankylosing spondylitis. However, other clinical outcomes like the effect of tofacitinib on spinal pain or peripheral arthritis were not part of the trial; this could be areas of particular interest in future studies. The implication in clinical practice remains to be elucidated.
Add new comment