Do's and Don'ts of Vaccination: a (Very) Brief Guide for Rheumatologists
Save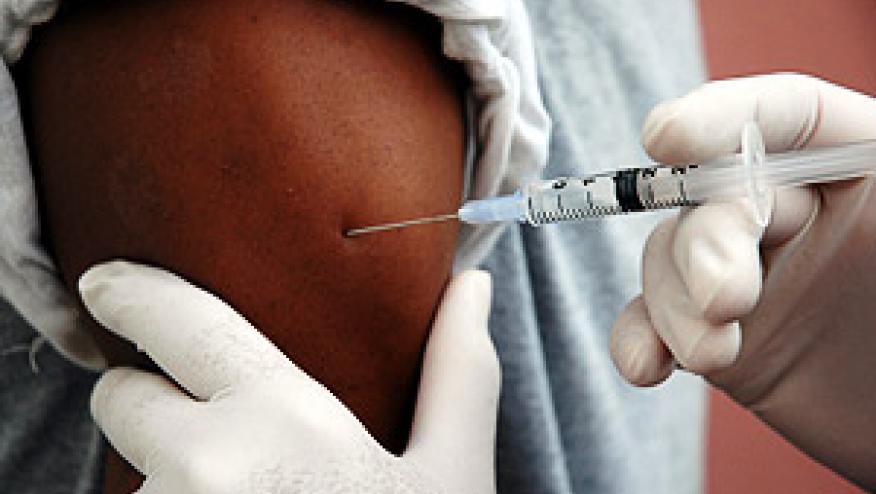 The Do's
(1)    Vaccinate yearly for influenza
Give the influenza vaccine, no matter your patient's DMARD regime. It is imperative to give just before the onset of flu season. The exception? If your patient is on rituximab, wait as long as possible after their last dosage to vaccinate just before the onset of flu in your region (hint---know your influenza epidemiology in your area and keep abreast of public health announcements of when the cases begin to increase in incidence).  
(2)    Use high-dose flu vaccine in those over 65 years old
The pivotal trial showed a reduction of 24% as compared to standard dose vaccine. It is unclear if benefits extend to those under age 65 years, even if, theoretically they might be immunosuppressed. Worth a study!
(3)    Make sure your patient has a current adult pertussis booster
Whooping cough has made a comeback across the United States in the last five years. Don't be a part of the problem!
(4)    Give PCV-13 (Prevnar 13) as the first pneumococcal vaccination in your immunosuppressed patients
For patients naïve to pneumococcal vaccination as adults, this is the vaccine with which to start.  All adult patients who are immunosuppressed are recommended to receive this vaccine followed by a Pneumovax 2-12 months later.  Watch the ACIP and CDC for updates, as the recommendations are a moving target.
(5)    Discuss and offer vaccines to your patients
Prior studies show that rheumatology patients are under-vaccinated.  While there are likely many reasons for this, one could argue the rheumatologist is best able to close this gap. While screening for TB and other infections prior to biologic start, one should also think of vaccinations.  This is the ideal time to consider infection prevention.
The Don'ts
(1)    Don't use intranasal influenza vaccine
This vaccine is only labeled for those aged 2-59 yrs., without immunocompromising conditions.  It is a live attenuated vaccine, in that the virus is heat attenuated.  It is rapidly inactivated by heat and therefore when given, the infection is self-limited to the nasal mucosa where temperatures are cooler.  While it is unknown whether this live viral vaccine presents a risk to those using immunosuppressive agents, it is contraindicated.  Use the standard or high dose intramuscular influenza vaccines instead.
(2)    Don't give Zostavax or other live vaccines to your patients using biologics or tofacitinib
While there are published reports of observational data suggesting patients with rheumatoid arthritis using anti-TNF therapy can safely receive this vaccine, these reports are observational and involve small numbers of patients.  While it is possible such administration could be safe and efficacious, this remains to be proven.  There is an NIH funded trial currently assessing the safety and effectiveness of this vaccine in those using anti-TNF therapies.  Until this trial concludes, concomitant live virus vaccine administration should remain contraindicated with anti-TNF therapy, other biologics, or tofacitinib.  
(3)    Don't vaccinate soon after giving rituximab
Rituximab severely diminishes humoral response. At least for those vaccines where humoral response is important (e.g. influenza, pneumococcal), it is unlikely to be of benefit to use them in the first few weeks or months after rituximab use.  Wait as long as possible and ideally vaccinate 2-3 weeks before their next administration.
(4)    Don't give Pneumovax more than recommended
For patients who have their first Pneumovax before age 65 yrs., they are eligible for a booster 5 years later.  For those who received it after age 65 yrs. for the first time, no booster is recommended.  Interestingly, repeated vaccinations after the second can lead to a reduction in antibody titer. The clinical significance of this finding is not clear, but it suggests that there is likely no additional benefit to more than two administrations of Pneumovax.
(5)    Don't' forget to discuss and offer vaccines to your patients
Enough said!
Join The Discussion
Disclosures
The author has no conflicts of interest to disclose related to this subject