Wine (and Food) and the Rheumatologist Attends EULAR 2016
Save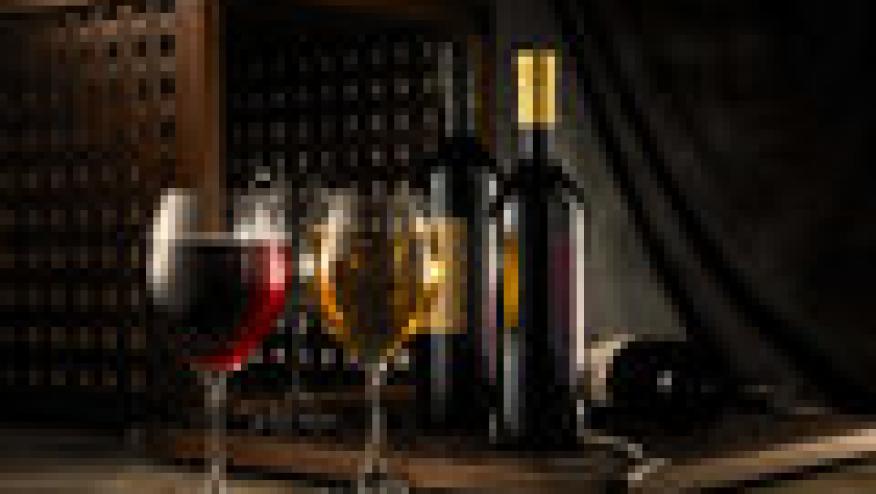 "Wine is meant to be with food, that's the point of it" - Julia Child
Let me start by saying I have been lazy in my blogging, especially after receiving so many nice comments on Wine and the Rheumatologist. So after several months' hiatus, I am definitely back. I am writing this from the plane as I return from 7 days at London EULAR, a really terrific meeting and not coincidently always held in one of the great cities of the world. London is all that and more. I have a feel and an affinity for London, as I spent a month there during my fellowship when the great Bart's was still a real hospital. It was my first international adventure and I have never forgotten it.
My past blogs have centered on wine from my rheumatology-related trips and experiences. I want to grow this a bit moving forward by adding a culinary dimension (since food is inextricably linked to wine); hence, it will be Wine, Food and the Rheumatologist. My bone fides? Well, I like to eat, that is for sure - but more than that, I like to cook. My mother was a fabulous cook and fabulous hostess and I never knew what I had until I left home. That day marked my awakening as all good things in food largely disappeared from my day to day existence. I simply had to learn to cook.
What do I cook? Most everything, but my friends know me a lover of all things Italian (surprise!), and I tend to cook real and in an unfussy manner. I also cook often, at least several days a week and on weekends. The table is the traditional center of our universe and my two adult daughters and their men are fixtures there at least once a week (Sunday, as you might guess, since I am Italian). Wine is integral to these occasions - not grand bottles, but always a wine that makes us happy (see Wine and the Rheumatologist: required reading September 10, 2015).
With this as background, let me give you glimpse of how wine, food and rheumatology mix in my life. A few months before a major meeting such as EULAR, I always start to do my food and wine homework. This, mind you, is serious! While I had several talks on the program and numerous committee gatherings and meetings, nothing stops me from the due diligence of making my culinary plans. The internet now makes this easy, but calls to friends (particularly in the food and wine trade) are standard.
There are two experiences I would love to share with you to tuck away for your next London visit.  I will give you one now and one to follow.
The Drs. Calabrese do EULAR!


First, is a little Italian restaurant called Bella Cosa in the Canary Wharf area. Canary Wharf is a remarkable and odd place, as the concentration of financial houses, condos and watering holes there is staggering. My passive observations make me wonder whether it's some kind of rule there that everyone must go out every night after work to drink with your mates. Bella Cosa is a find, a gem, a delight and a destination. It has an informal first floor and a second floor for fine dining. It appears most of the food is available in both settings. I took several good friends with me as well as my daughter, all rheumatologists. We all have done research together and have published together, and the night was a chaotic mix of conversations dealing with science, medicine, life, the Brexit, family and, of course, food and wine. For me, it doesn't get better than this to start.
During the course of the evening, we drank several beautiful wines. One from Friuli, a Ribolla Gialla produced by Roncus and the other, a war horse for me, and a Cerasuolo di Vitoria, a blend of Frappato, Nero D'avola from the Planeta family in Sicily. My guests were unfamiliar with them and absolutely loved these wines. Ribollas are wines made from the Ribolla grape. The one we had was light and crisp with beautiful citrus fruit and light minerality, but some Ribollas are vinified in a way that yields an intense 'orange wine' of formidable aging ability and are among the most complex white wines I have ever had. The Planeta was beautiful as well, with intense ruby color and rich with red fruit with intense freshness. Look for either, as they can be great values.
As for food, I started by ordering Pasta Al Norma (pasta with eggplant and tomatoes, a Sicilian classic) to test the authenticity and skill of the chef. It was perfect in every way. The highlight, though, was the most amazing pesce crudo I have ever had at an Italian restaurant. Pesce crudo is not sashimi - though the base product of the freshest raw fish is the same. This dish was beautiful to look at, being a remarkable mélange of carpaccio-style raw fish including octopus, anchovies, tuna, scallop and caviar dressed with a sprinkle of a heavenly fine olive oil.
As the night wore on, the rookies left and the manager joined us. He shared stories of life and his travels, and opened a series Italian craft beers for us. Finally, the chef came out and joined us and I no longer wondered how the perfection of the pesce crudo came from this elegant and out of the way Italian dining spot.  Kentaro Torii, the chef, is Japanese, formally trained in Tokyo but later schooled in Milan. As I now reflect, the whole dinner had an Asian exactness and a fusion of flavors, ingredients and visual treats. By the last bottle of Baladin (the iconic and first truly popular craft beer by Teo Muso, from Cuneo in Piedmont - more on these beers later), I was drained and we left the restaurant. Truth telling ensures that I share that I (we) over indulged, but the evening could not have been better and the walk on the Quay back to our hotel was therapeutic. 
I passed on several dinner invitations that night in order to share something with some friends in an intimate spot; knowing the people, though, I am sure we would have been happy with pizza and a vino tavalo. Fortunately, the night at Bella Cosa is indelible in my food and wine memory bank forever.  Such it is for Wine, Food and the Rheumatologist.
If you went to London for EULAR or for anything and have a find write to me at calabrl@ccf.org  and please follow me on twitter @LCalabreseDO.
Disclosures
The author has no conflicts of interest to disclose related to this subject
Rheumatologists' Comments