BMS Featured Presentations from ACR 2017
Save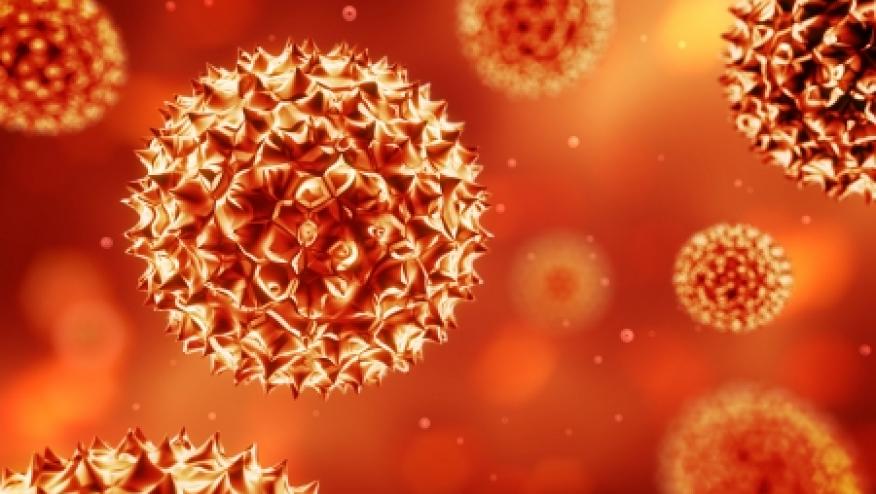 Bristol-Myers Squibb Company confirmed that 34 abstracts related to ORENCIA® (abatacept) and the Company's immunoscience pipeline will be presented at the 2017 American College of Rheumatology and Association of Rheumatology Health Professionals Annual Meeting, November 3-8, 2017, in San Diego. Building on its heritage of discovering and developing medicines designed to help modulate the body's immune response to treat autoimmune disease and cancer, the Company will share clinical and real-world ORENCIA data across rheumatoid arthritis (RA), juvenile idiopathic arthritis (JIA) and active psoriatic arthritis, as well as pre-clinical and first-in-human data from BMS-986195, an investigational Bruton's Tyrosine Kinase (BTK) inhibitor. 
The Bristol-Myers Squibb data being presented will include new insights about how ORENCIA impacts outcomes and treatment costs in patients who exhibit key biomarkers of highly active, progressive RA, such as anti-citrullinated protein antibodies (ACPA), as well as analyses evaluating the link between these biomarkers and certain advanced disease hallmarks such as structural damage progression.3-8 Treatment retention and safety data in the real-world setting to be presented adds to the growing body of evidence on ORENCIA, a selective T-cell co-stimulation modulator. 
"Bristol-Myers Squibb's research continues to advance the understanding of the relationship between biomarkers such as ACPA and disease prognosis. These biomarkers play an important role in both identification of patients facing highly active, progressive disease, who traditionally have had poor prognoses, and their treatment plans," said Brian Gavin, Vice President, ORENCIA Development Lead at Bristol-Myers Squibb. "The ORENCIA data we are presenting at the ACR/ARHP Annual Meeting are reflective of our commitment to advancing the science and addressing unmet needs in autoimmune diseases with the ultimate goal of enabling personalized 'right treatment for the right patient' approaches."
Beyond RA in adults, Bristol-Myers Squibb data evaluating the efficacy and safety of ORENCIA in patients aged 2-17 with JIA followed for up to two years will be presented,11 as will pre-clinical and first-in-human data from BMS-986195, an investigational BTK inhibitor.1,2 Bruton's tyrosine kinase (BTK) is an enzyme found inside certain immune cells that plays a fundamental role in the immune response to antigens, which are proteins recognized as foreign materials in the body.12,13
The full listing of abstracts sponsored by Bristol-Myers Squibb at the 2017 ACR/ARHP Annual Meeting follows. Complete abstracts can be accessed online here. 
Abstract Title Presentation Date and Time
Oral Presentations
Abstract 2755: Comparative Risk of Biologic Therapies in Patients with Rheumatoid Arthritis Undergoing Elective Arthroplasty    Plenary Session III  Tuesday, November 7, 2017 11:00 a.m. – 12:30 p.m. PST
Abstract 2868: Pharmacodynamic Analysis of Whole Blood  Gene Expression Over 2 Years in a Phase IIIb Head-to-Head Trial of Abatacept and Adalimumab in Patients With RA   Oral Tuesday, November 7, 2017 4:30 p.m. – 6:00 p.m. PST
Abstract 1818: Development of Abatacept- and Adalimumab-Specific Predictive Models of Response to Therapy in RA Using Data From a Head-to-Head Study   Oral Monday, November 6, 2017 2:30 p.m. – 4:00 p.m. PST
Abstract 2964: Structural Damage in Patients with Very Early RA is Predicted with Clinical Measures of Baseline Disease Activity: DAS28 (CRP), SDAI, M-DAS28 and RAPID3 but not CDAI   Oral Wednesday, November 8, 2017 11:00 a.m. – 4:00 p.m. PST
Abstract 2855: SC Aba in Pts Aged 2–17 Yrs With pJIA and Inadequate Response to Biologic or Non-biologic Disease-Modifying Antirheumatic Drugs: Pharmacokinetics, Effectiveness, Safety and Immunogenicity Over 2 Yrs.   Oral Tuesday, November 7, 2017 4:30 p.m. – 6:00 p.m. PST
Abstract 2891: Do Certain DMARDs Increase Risk of New-Onset Type 2 Diabetes in RA Patients? A Disease Risk Score Analysis Using Administrative Databases   Oral Wednesday, November 8, 2017 9:00 a.m. – 10:30 a.m. PST
Abstract 1817: Abatacept Shows Better Sustainability Than TNF Inhibitors When Used Following Initial Biologic DMARD Failure in the Treatment of RA: 8 Years of Real-World Observations From the Rhumadata® Clinical database and Registry    Oral Monday, November 6, 2017 2:30 p.m. – 4:00 p.m. PST
Abstract 2786: Timing of Abatacept Infusions before Elective Arthroplasty and the Risk of Post-Operative Infection   Oral Tuesday, November 7, 2017 2:30 p.m. – 4:00 p.m. PST
Poster Presentations
Abstract 1034: Presence of Anti-cyclic Citrullinated Peptide Antibodies is Associated With Better Treatment  response to Abatacept but not to TNF Inhibitors in Patients With RA: A Meta-analysis   Poster Monday, November 6, 20179:00 a.m. – 11:00 a.m. PST
Abstract 1468: Abatacept Retention Rates, Overall and by Participating Country, and Prognostic Factors of Retention in Patients With RA: 2-Year Results From a Real-World Observational Study   Poster Monday, November 6, 2017 9:00 a.m. – 11:00 a.m. PST
Abstract 1424: Impact of Glucocorticoid Therapy on the Efficacy of SC Abatacept or Adalimumab in RA Patients With Inadequate Response to MTX: A Post Hoc Analysis of Data From a Head-to-Head Trial  Poster Monday, November 6, 2017 9:00 a.m. – 11:00 a.m. PST
Abstract 2450: Comparative Effectiveness of Abatacept Versus TNFi in Patients With RA who are CCP+ in the United States Corrona Registry   Poster Tuesday, November 7, 2017 9:00 a.m. – 11:00 a.m. PST
Abstract 416: The Impact of Therapy on Anti-carbamylated Protein Antibody Isotypes and Serostatus In Patients With Early RA Treated With Abatacept and MTX   Poster Sunday, November 5, 2017 9:00 a.m. – 11:00 a.m. PST
Abstract 1341: The Impact of Anti-cyclic Citrullinated Peptide Seropositivity on Erosion Prevalence Among Patients With RA of Varying Disease Duration   Poster Monday, November 6, 2017 9:00 a.m. – 11:00 a.m. PST
Abstract 410: Association Between Anti-citrullinated Protein Antibody Status and the Incidence of Erosive Disease in Patients With RA   Poster Sunday, November 5, 2017 9:00 a.m. – 11:00 a.m. PST
Abstract 122: Poor Prognostic Factors at the Start of Methotrexate Therapy are not Associated with Worse Treatment Response: Results From the Rheumatoid Arthritis Medication Study   Poster Sunday, November 5, 2017 9:00 a.m. – 11:00 a.m. PST
Abstract 1454: Association of Poor Prognostic Factors with Medication Persistence among Adult Rheumatoid arthritis Patients within a Community of Rheumatology Clinics   Poster Monday, November 6, 2017 9:00 a.m. – 11:00 a.m. PST
Abstract 2272: Long-Term Effectiveness and Safety of Abatacept in Juvenile Idiopathic Arthritis: Ongoing Results From the Abatacept in JIA Registry   Poster Tuesday, November 7, 2017 9:00 a.m. – 11:00 a.m. PST
Abstract 609: Body Mass Index Does Not Influence the Efficacy of Subcutaneous Abatacept in Patients With PsA: Results From a Phase III Trial   Poster Sunday, November 5, 2017 9:00 a.m. – 11:00 a.m. PST
Abstract 608: Presence of Poor Prognostic Factors May Predict Response to Abatacept in Patients With Active Psoriatic Arthritis: Results From a Post Hoc Analysis From a Phase III Study   Poster Sunday, November 5, 2017 9:00 a.m. – 11:00 a.m. PST 
Abstract 595: Improved Patient-Reported Outcomes in Psoriatic Arthritis Patients Treated With Abatacept: Results From a Phase III Trial   Poster Sunday, November 5, 2017 9:00 a.m. – 11:00 a.m. PST
Abstract 610: Baseline Structural Damage Predicts Response to Abatacept in Patients With Psoriatic Arthritis: A Post Hoc Analysis of a Phase III Study   Poster Sunday, November 5, 2017 9:00 a.m. – 11:00 a.m. PST
Abstract 2491: Real-World Effectiveness and Safety of Subcutaneous Abatacept in Biologic-Naive vs. Biologic-Experienced RA Patients: The Abatacept Best Care Study   Poster Tuesday, November 7, 2017 9:00 a.m. – 11:00 a.m. PST
Abstract 1429: Incidence Rates of Adverse Events With Death as an Outcome During Abatacept Treatment in RA: Results From an Integrated Data Analysis From 16 Clinical Trials   Poster Monday, November 6, 2017 9:00 a.m. – 11:00 a.m. PST
Abstract 1474: A Higher DAS28P, the Subjective Proportion of the DAS28, Predicts a Favorable Response to Abatacept in Rheumatoid Arthritis   Poster Monday, November 6, 2017 9:00 a.m. – 11:00 a.m. PST
Abstract 1035: Risk of Hospitalization Among RA Patients With Multiple Autoimmune Co-morbidities Differs by DMARD Treatment   Poster Monday, November 6, 2017 9:00 a.m. – 11:00 a.m. PST
Abstract 1031: Developing a Multi-Phase Claims-Based Algorithm to Facilitate the Study of Drug Exposure During Pregnancy   Poster Monday, November 6, 2017 9:00 a.m. – 11:00 a.m. PST
Abstract 1469: Treatment Paradigms in Real-World Practice: Biologic Agent Use Prior to and After Discontinuation oAbatacept   Poster Monday, November 6, 2017 9:00 a.m. – 11:00 a.m. PST
Abstract 2452: In Real-World Clinical Practice, Patients Switching From IV to SC Abatacept Maintain Clinical EfficacAfter Switch   Poster Tuesday, November 7, 2017 9:00 a.m. – 11:00 a.m. PST Abstract 1361: How Often Do Rheumatologists Use Valid Prognostic Factors of Rheumatoid Arthritis? The ProgresAR Project   Poster Monday, November 6, 2017 9:00 a.m. – 11:00 a.m. PST Cost Analyses
Abstract 1465: Cost per Response for Abatacept Versus Adalimumab in Patients With Seropositive, Erosive, Early Rheumatoid Arthritis in the US, Germany, Spain and Canada   Poster Monday, November 6, 2017 9:00 a.m. – 11:00 a.m. PST
Abstract 413: Economic Burden Associated With Anti-cyclic Citrullinated Peptide Antibody Positivity in Pts Newly Diagnosed with RA   Poster Sunday, November 5, 2017 9:00 a.m. – 11:00 a.m. PST Immunoscience Pipeline
Abstract 514: BMS-986195, a Novel, Rapidly Acting, Covalent Inhibitor of Bruton's Tyrosine Kinase: Safety, Pharmacokinetic and Pharmacodynamic Profiles in Healthy Participants   Poster Sunday, November 5, 2017 9:00 a.m. – 11:00 a.m. PST
Abstract 503: BMS-986195 Is a Highly Selective and Rapidly Acting Covalent Inhibitor of Bruton's Tyrosine Kinase with Robust Efficacy at Low Doses in Preclinical Models of RA and Lupus Nephritis   Poster Sunday, November 5, 2017 9:00 a.m. – 11:00 a.m. PST
Add new comment