Dietary Supplements Fail to Reduce Mortality Risks
Save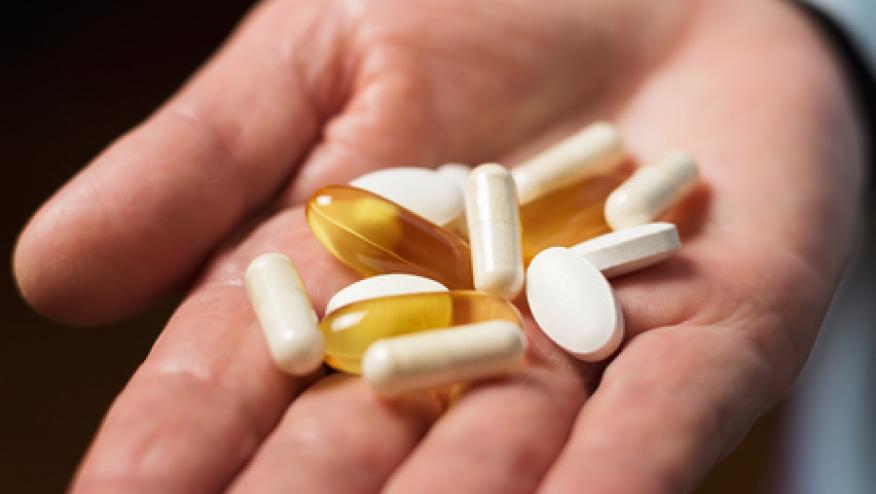 An NIH funded prospective study has shown that the use of daily dietary supplements was not associated with a subsequent lowering of mortality risk.
Data from 30,899 adults surveyed in NHANES (National Health and Nutrition Examination Survey) sought to examine the association between dietary supplement use, levels of nutrient intake from foods and supplements, and mortality. Outcomes included mortality from all causes, cardiovascular disease (CVD), and cancer.
A total of 3613 deaths occurred with 6.1 years of follow-up; including 945 CVD deaths and 805 cancer deaths.
Ever-use of dietary supplements was not associated with mortality outcomes.
Adequate intake of vitamin A, vitamin K, magnesium, zinc, and copper was associated with reduced all-cause or CVD mortality, but the associations were restricted to nutrient intake from foods, rather than supplements.
Excess intake of calcium (especially from supplements) was associated with increased risk for cancer death (adjusted rate ratio, 1.62 [95% CI, 1.07 to 2.45]).  When comparing ≥1000 mg/d vs. no use, supplement calcium intake was associated with a 503% increase risk of cancer (adjusted rate ratio, 1.53 [CI, 1.04 to 2.25]).
Overall the authors concluded that the use of dietary supplements is not associated with mortality benefits among U.S. adults.
Disclosures
The author has no conflicts of interest to disclose related to this subject
Add new comment