Modest Benefits with Intraarticular Corticosteroids in Knee Osteoarthritis
Save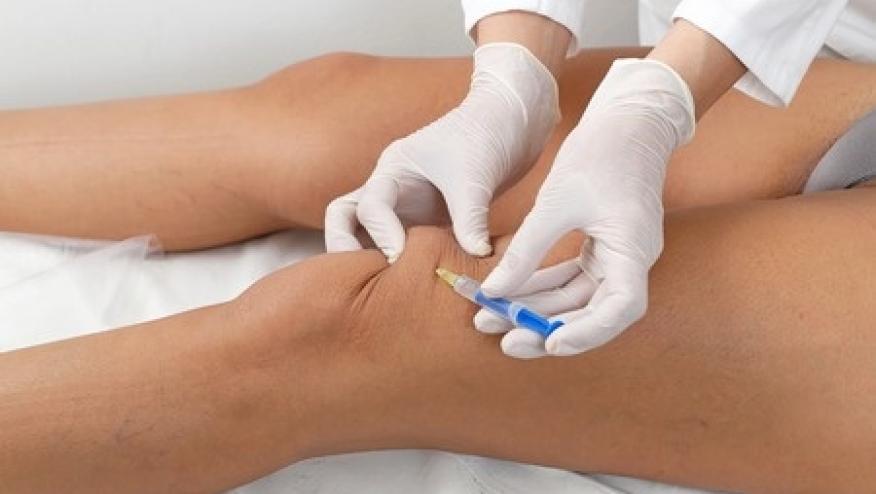 The current online edition of JAMA examines the evidence from 27 clinical trials and 1767 patients to assess the impact of intra-articular corticosteroids in patients with knee osteoarthritis (OA).

Overall, the evidence shows that intra-articular corticosteroids is associated with moderate improvement in pain and a small improvement in physical function for up to 6 weeks after injection.

Use of intra-articular corticosteroids was associated with a larger pain reduction compared to controls, which corresponds to a difference in pain scores of 1.0 cm difference on a 10-cm visual analog scale between corticosteroids and control.
This effect size corresponds to a number needed to treat of 8 (95% CI, 6 to 13), meaning that for every 8 patients treated with corticosteroids rather than sham injection or no intervention, 1 patient will respond to treatment. 

Overall, corticosteroids were associated with a moderate benefit at 1 to 2 weeks after treatment.

This trial did not find evidence of clinical benefits after follow-up of 2 weeks, 3 months, and 6 months.

The other 2 moderate to large trials compared corticosteroids plus viscosupplementation vs viscosupplementation only or corticosteroids plus joint lavage vs joint lavage only.

There was no association of corticosteroids with adverse events; however, the 95% CIs were wide and could not exclude the possibility of harm. One small trial found no evidence that intra-articular corticosteroids were associated with joint space narrowing.

These trials focused on patients with intermittent osteoarthritic flares, and only 2 trials had eligibility criteria compatible with the predominant inclusion of patients with acute or subacute exacerbations of symptoms. Thus, it is not possible to draw conclusions about the benefits of IA steroids in patients with acute or subacute worsening of symptoms after minor trauma or physical activity with signs of local inflammation, effusion, or both.

The 2013 guidelines of the American Academy of Orthopaedic Surgeons does not provide any recommendations for or against the use of intra-articular corticosteroids because the evidence was inconclusive.
The 2012 American College of Rheumatology guidelines conditionally recommend intra-articular steroids for knee osteoarthritis.
The 2014 Osteoarthritis Research Society International guidelines state that intra-articular corticosteroids are appropriate for knee osteoarthritis, which somewhat differs from the authors conclusions.
Disclosures
The author has no conflicts of interest to disclose related to this subject
Add new comment