Surgical Decompression Ineffective for Subacromial Shoulder Pain
Save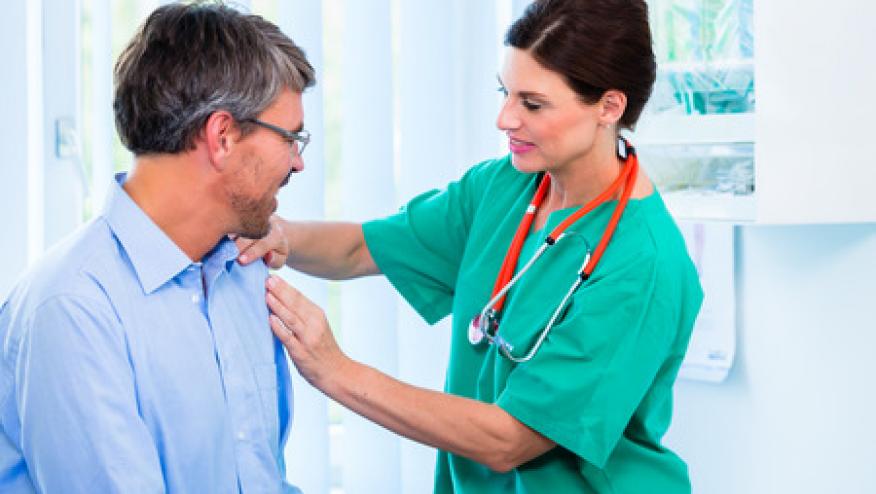 Lancet reports that a common surgical intervention, arthroscopic sub-acromial decompression is ineffective compared to arthroscopy or no surgery at all.
A multicentre, randomised, placebo-controlled trial included surgically naive patients who had subacromial pain for > 3 months with intact rotator cuff tendons.  These patients were refractory despite prior exercise therapy and at least one steroid injection. Patients were randomized to receive either A) arthroscopic subacromial decompression, B) arthroscopy only (no removal of bone and soft tissue), or C) no treatment intervention.
The primary outcome was the Oxford Shoulder Score (0 [worst] to 48 [best]) at 6 months.
The study enrolled 313 patients (106 to decompression surgery, 103 to arthroscopy only, and 104 to no treatment).  At 6 months, there was data for 90 patients assigned to decompression, 94 to arthroscopy, and 90 to no treatment.
The Oxford Shoulder Scores did not differ between the two surgical groups at 6 months (decompression mean 32·7 points vs arthroscopy mean 34·2 points). There was little benefit over no treatment (mean 29·4 points). While this was statisticially significant (p=0·0014), such differences were not felt to be clinically meaningful.
There were six study-related frozen shoulders (in two patients in each group) and no other complications.
Surgical intervention for subacromial shoulder pain failed to yield clinically important results and surgical decompression appeared to offer no extra benefit over arthroscopy only. 
These data imply a greater role for conservative management measures when treating subacromial shoulder pain. 
Disclosures
The author has no conflicts of interest to disclose related to this subject
Add new comment