Two Lupus Studies
Save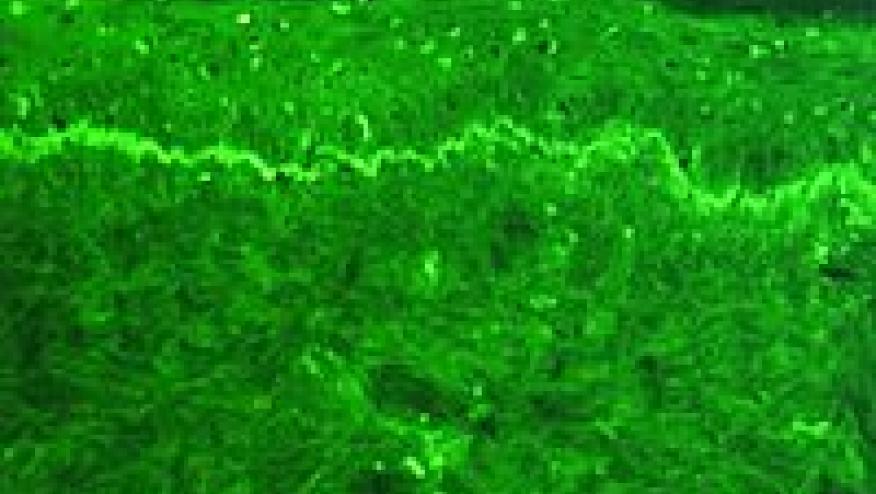 In this session we were given new data on ustekinumab for SLE (abstract 6L). Ustekinumab is an IL12/23 agent already approved for use in psoriasis, psoriatic arthritis and Cohn's disease. This abstract presented results from a Phase II trial in active SLE. The trial enrolled 102 active SLE patients who were randomised to ustekimumab or placebo (3:2 ratio) and followed for 24 weeks with the SRI-4 being used as the primary end-point.  At week 24, the primary end-point was achieved in 60% of ustekinumab and 31% of placebo patients (p=0.0046). The risk of a flare was also lower in the ustekinumab treated group (p=0.0078). Skin and joint disease activity improved more in the ustekinumab group in those with activity in these organs at baseline. There were no significant imbalances in serious adverse events between the groups. A Phase III trial is now in development. 
Of interest, an abstract (2609) on Tuesday reported a data driven approach to literature mining to aid in identifying new potential targets for SLE therapy and using an objective scoring system. This approach had previously assessed ustekinumab as a potential target of interest in SLE. The results of this Phase II trial are also therefore nice proof of concept data to support this approach. Abstract 2609 reporting the literature mining exercise has also identified an additional 25 potential drugs for repurposing in SLE.
Hopefully there will be more to come both from this agent and the others from this pipeline to help address the significant unmet need in SLE.  
Add new comment