Apremilast Equals MTX in Palmoplantar Psoriasis
Save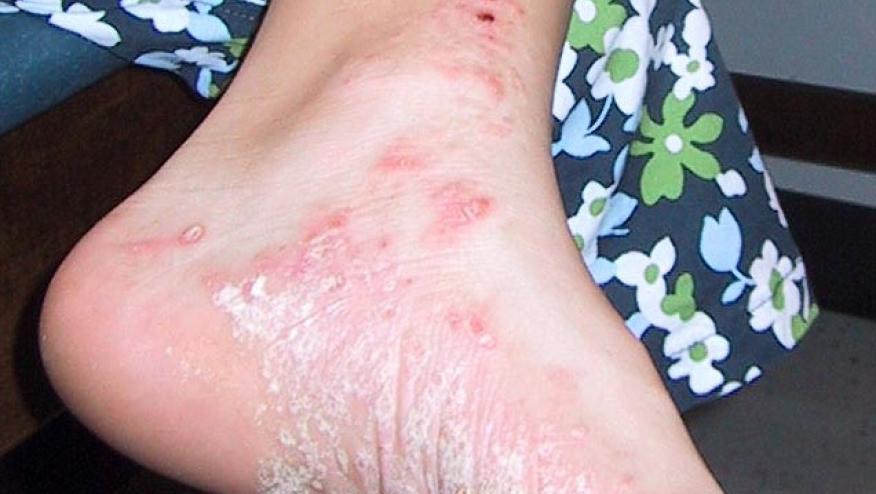 Palmoplantar psoriasis (PPP) is a therapeutically challenging variant of psoriasis; nonetheless, a prospective, randomized, active-controlled trial from India suggests that apremilast is effective and safe in patients with PPP.
A total of 84 patients from tertiary psoriasis clinic with active palmoplantar psoriasis were randomized to receive either methotrexate (0.4 mg/kg/week orally) or apremilast (30 mg twice daily). The primary endpoints was the 16 week m-PPASI75 (≥ 75% improvement in the Modified Palmoplantar Psoriasis Area and Severity Index) and Dermatology Life Quality Index scores were assessed..
The change in m-PPPASI score at 16 weeks was significant for both groups (median change):
Apremilast [- 6.3 (10.9), p < 0.001]
Methotrexate groups [- 8.5 (9.9), p < 0.001]
The percentage of patients achieving a m-PPPASI 75 at 16 weeks was also equivalent (but again favored MTX):
Apremilast responders 14/42 (33%)
MTX responders  17/42 (41%) (comparison p = 0.49)
Both groups had a significant reduction in the Dermatology Life Quality Index score:
Apremilast: - 3.0 (6.0)
MTX  - 3.0 (6.3)
The adverse events were comparable between groups (p = 0.49).
Apremilast showed a comparable efficacy and safety profile to methotrexate in patients with palmoplantar psoriasis.
Disclosures
The author has no conflicts of interest to disclose related to this subject
Add new comment