Biologic Persistence in Psoriatic Arthritis and Psoriasis
Save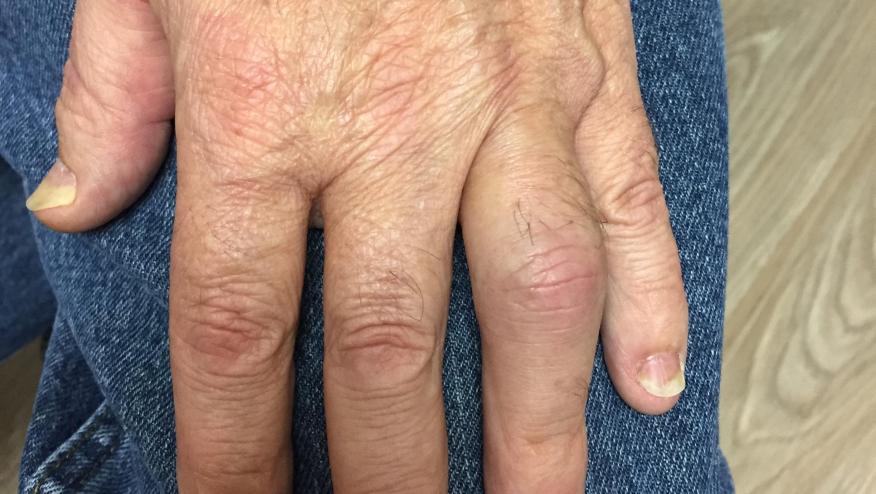 Two recent studies examined the durability and persistence of biologic agents in patients with psoriasis (PSO) and psoriatic arthritis (PsA) and while some differences were noted overall persistence was low 3 years later.
A French study in JAMA Dermatology examined claims data on 16,892 PsO and PsA patients looking at drug survival in those treated with either tumor necrosis factor inhibitors (TNFi) (in PsO and PsA) and interleukin -12/23 inhibitors in PsA alone (between 2015 and 2019). During this period most patients were started on a TNFi (60%)  and 24% were started on an IL-12/23 inhibitor, while 16% started am IL-17 inhibitor.
Overall 3-year bDMARD persistence rates were low for PsO and PsA (40.9% and 36.2%).  IL-17 inhibitors had better persistence compared to TNFI ([HR 0.78;  0.73-0.83) in PSO and was better than IL-12/23 inhibitor in PsA (weighted HR, 0.69 [95% CI, 0.55-0.87]).   In PSO, IL-17 inhibitor and IL-12/23 inhibitor were equivalent, but the IL-12/23 inhibitor had better persistence than TNFi (HR 0.76; 0.72-0.80). 

While  IL-17 inhibitors are associated with higher treatment persistence than the TNF inhibitor for PsO and PsA, the overall persistence rates of all biologics remained globally low at 3 years.
The results of the real-world PsABio Study were presented in Annals of Rheumatic Disease from Gossec et al showing that after 1 year of use ustekinumab and TNFi showed comparable persistence.  They studied drug persistence in 893 PsA patients given IL-12/23 inhibitor (ustekinumab) or a TNFi as first-line to third-line therapy. 
One year overall persistence was similar between the ustekinumab (72.4%) and TNFi (70.5%) groups. Efficacy measures of LDA/remission were similar:
Ustekinumab: CDAPSA LDA/remission - 55.9%/22.1%;  MDA/VLDA 34.2%/11.9%
TNFi:   CDAPSA LDA/remission 67.1%/31.7%    MDA/VLDA  43.1%/12.6% 
Despite subtle differences in persistence and effectiveness, TNFi and ustekinumab performed equally well over 1 year.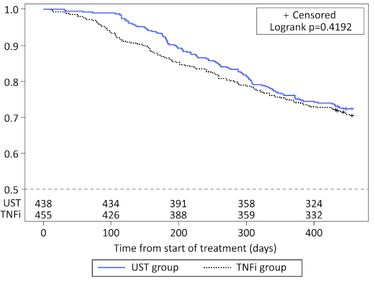 Disclosures
The author has no conflicts of interest to disclose related to this subject
Add new comment