Combination vs. Sequential Therapy for the Treatment of Lupus Nephritis
Save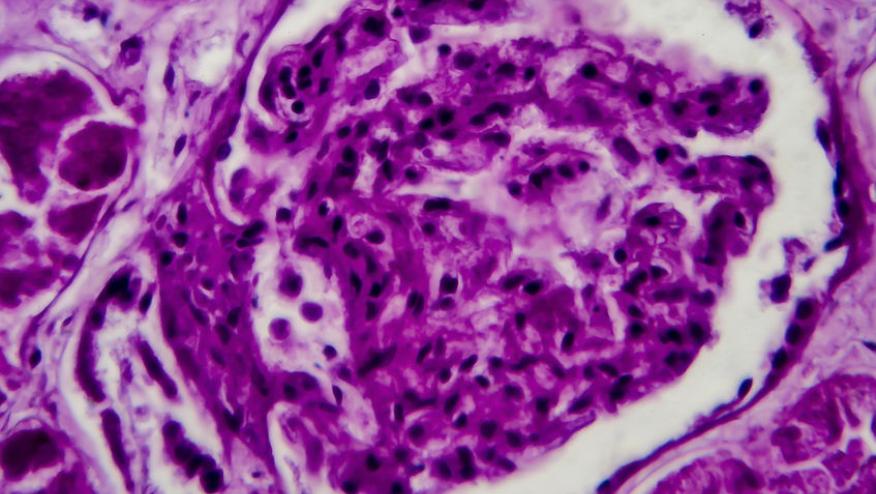 Combination disease modifying antirheumatic drug (DMARD) therapy may not be only for rheumatoid arthritis; combining disease modifying agents may be the path to better renal response. 
Professor Frederic Houssiau made a case for using early combination therapy early for lupus nephritis (LN).  He noted that with traditional treatments for LN, only 20-30% of patients achieve complete renal response at 6-12 month, 20-25% relapse at 3-5 years, and 5-20% develop end-stage kidney disease at 10 years, requiring dialysis or renal transplant.  He reported on four clinical studies showing the efficacy and safety of combination therapy; two of the studies resulted in recent FDA drug approvals for lupus nephritis*. 
*BLISS-LN: This was the largest and longest lupus nephritis study. The combination of belimumab to MMF versus standard of care (SOC), demonstrated greater reductions in urine protein to creatinine ratio (UPCR) and higher rates of complete renal response.  Interestingly, a sub-analysis of the SOC group showed response rates to induction therapy with MMF or cyclophosphamide were similar.  Rheumatologists have often pondered which drug to choose after newly diagnosing a patient with active lupus nephritis; with the results of this sub-study, it may not matter.  However, patients who received cyclophosphamide as determined by the investigator tend to have worse outcomes, belying the fact that selection bias played a role as these patients may have more severe disease and greater proteinuria at the start.   
*Aurora: this study showed combination voclosporin with MMF was superior to MMF+SOC; prompt efficacy was seen in proteinuria and complete renal response was doubled compared to MMF+SOB. Additionally, this was one of the first studies to show that efficacy across all ethnic subgroups.  A win since many drug studies for lupus nephritis have noted black patients may not respond as well to treatment. 
Nobility: this phase II study of obinutuzumab, a highly selective anti-CD20 monoclonal antibody, when combined with MMF was better than MMF+SOC.  The combination showed enhanced B cell depletion and higher rates of complete renal response compared to MMF+SOC after 76 weeks of follow-up. No safety signals were noted with combination therapy. 
TULIP-LN: this was an ambitious study. TULIP 1 and TULIP 2 had demonstrated efficacy for skin and arthritis, but how would blocking interferon-alpha help with nephritis? The phase 2 study in active proliferative nephritis looked at combination anifrolumab + MMF compared to MMF+SOC; unfortunately, the study did not meet its primary endpoint for UPCR reduction, but it is quite possible that suboptimal dosing of anifrolumab was used.  More patients who had combination was found to have complete renal response.  
The data is clear, combination therapy may be more efficacious than traditional induction and maintenance standard of care for lupus nephritis.  No safety signals were seen in these studies of combination DMARD for lupus nephritis.
Will these results change how you practice? I am convinced, because time spent with active disease means more nephrons lost.  
Add new comment