ICYMI: Spondyloarthritis Innovations
Save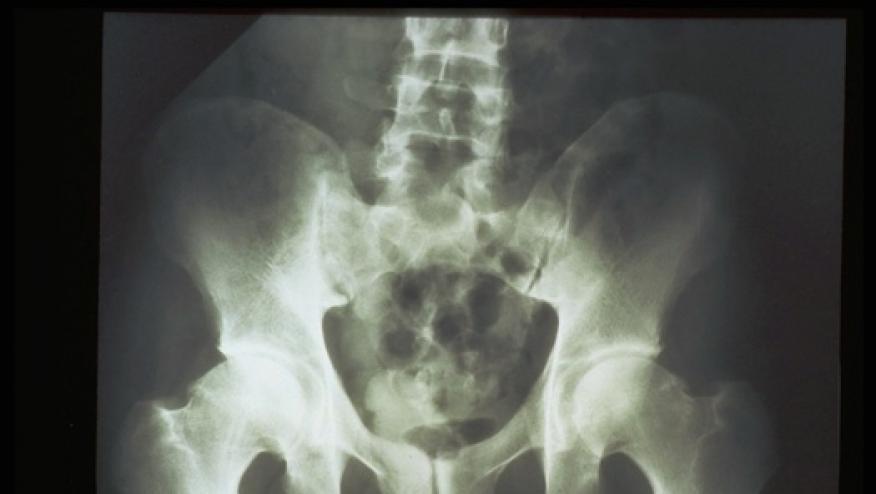 Editor's note: This article originally appeared March 21, 2023 and is being shared again this week in conjunction with our Tuesday Night Rheumatology webinar on spondyloarthritis. 
The second day of RheumNow Live 2023 ended with a focus on axial spondyloarthritis, especially on the evaluation of the definition of the disease, the inheritance of it, and, of course, the treatment of it.
Often in clinic, we see patients who don't quite fit in the radiographic axial spondyloarthritis group or otherwise known as ankylosing spondylitis. These patients may have the hallmark features of inflammatory back pain but lack any X-ray findings, to which they are labeled as having non-radiographic axial spondyloarthritis. The question then arises: how many of these patients will eventually evolve into radiographic axSpA? The numbers vary and it seems to settle in the single digits but can vary between 5-40% of patients developing radiographic ax-SpA in the next two to ten years. 
The inheritance of axSpA is thought to be primarily a genetic disease with clusters seen in families, especially first degree family members who are HLA-B27 positive. However, despite this close linkage, genetic testing for asymptomatic relatives is still not recommended given it will likely lead to more unnecessary stress rather than actual answers. There have been questions about whether axSpA is inherited more from the mother versus father with conflicting studies supporting each camp. Thus far, that is still up for debate. Regardless of the genetic linkage we do know a few factors are associated with radiographic progression, including the male gender, smoking, active inflammation, HLA-B27 positivity, pre-existing syndesmophyte and arduous occupations (blue collar workers). 
In terms of treatment, there are new therapies as well as new ways to use old therapies on the horizon.
Bimekizumab is the first dual IL-17A and IL-17F inhibitor used to treat ax-SpA with proven efficacy. However the main question is how does it differ from existing IL-17 inhibitors? Dr. Atul Deodhar hypothesized perhaps this drug could have a niche role in TNFi-inadequate responders as there was a robust response in that subgroup. Another first was the first head-to-head biologic study in axSpA (SURPASS study) comparing secukinumab versus an adalimumab biosimilar in preventing radiographic progression. This was overall a negative study with no difference between the two treatments, however the positive news is both treatments were equally efficacious (66%) in preventing radiographic progression. It still begs the question, what else can we do to prevent the other 33% who do develop radiographic progression despite our biologic options.
Stepping away from the axSpA world, there have been some ingenious ways to use biologics. Led by our gastroenterology colleagues, combination therapy of guselkumab and golimumab proved efficacy in treating difficult to treat ulcerative colitis patients (phase II VEGA study) without additional safety signals.
Perhaps, as rheumatologists, we should revisit combination therapy as well for our patients as we should become more creative with our ever expanding arsenal of biologics. Lastly, we should be cognizant of the emerging biosimilars for adalimumab coming this summer. We should aid our patients and provide comfort and confidence during this switch.