Methotrexate: shall we split up?
Save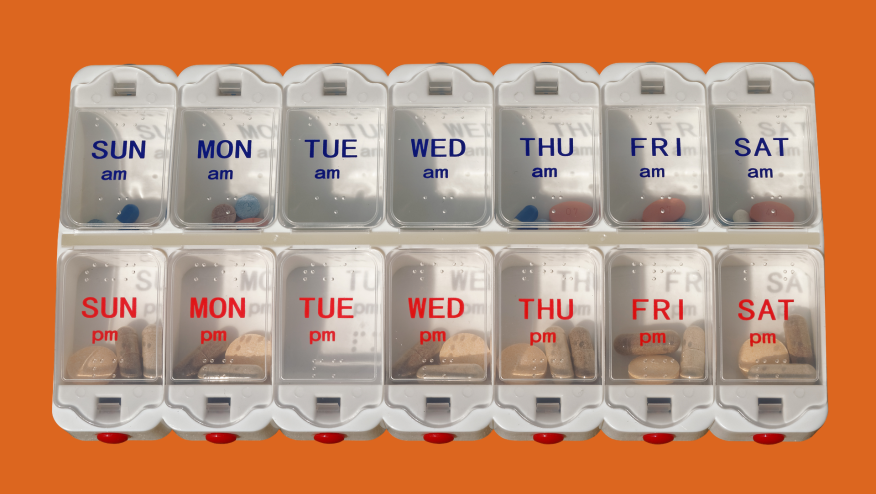 Methotrexate (MTX) is widely used in rheumatic diseases yet poses common tolerance issues, especially for the oral form; and bioavailability is known to be limited for doses over 15mg.
Back in 2006, a study aiming at comparing the bioavailability of a divided higher oral dose of MTX, in comparison to an oral single dose had shown a 28% increase of bioavailability of the split dose. However, this study did not include safety or efficacy data. 
In the SMART study (abstract 1583), Prasad et al. present the first RCT comparing either single dose (25 mg) or split-dose (10 mg morning, 15 mg evening, same day) once weekly MTX for 24 weeks. This trial across 6 centres recruited over 250 patients and evaluated EULAR good response at 24 weeks as a primary outcome. Other outcomes measures were compared as well as tolerance and safety.
Interestingly, after 16 weeks of MTX monotherapy, DAS28 was significantly lower in split-dose group (4.4 vs. 5.1, p< 0.001). Of note, patients who were inadequate responders to MTX at week 16 (DASS28≥3.2) could be co-prescribed either leflunomide or sulfasalazine. Although less patients were started on an additional csDMARD (35% vs. 54.5%, p=0.005); the effect size in DAS28 improvement reduced at week 24, with still a significantly lower DAS28 in split-dose (4.1 vs. 4.5, p=0.03) but no significant differences were observed in the other outcomes measures including EULAR good response (primary outcome).
While there were no difference of symptoms of intolerance between both groups, or major AE, a higher frequency of transaminitis was observed in the dose split group at 16 weeks only or in a persistent way. Low white cell count however was significantly superior in the single dose group at 24 weeks. 
In conclusion, mitigated results for the RCT comparing split dose to single dose MTX in MTX naïve patients. On the one hand it seems that RA patients reach lower DAS28 earlier in the course of treatment (16 weeks) but the difference seems to wear off at 24 weeks. On the other hand, a higher rate of transient and persistent transaminitis in the split dose group, which can be a concern over time. 
Before we change our practice, we need more evidence. I keep in mind the possibility of splitting the dose as an initiation treatment sequence before moving to a single dose. This would allow higher concentrations of MTX early in the treatment course, but who knows if this would make a difference in the long run?