Mitigating Immunogenicity When Using Uricase Therapies as ULT
Save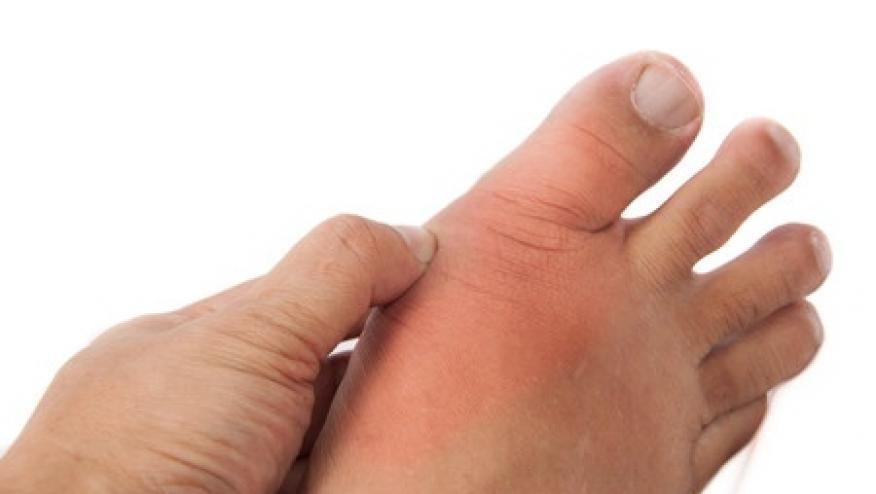 ACR20 convergence highlights a shift in gout management and uric acid lowering therapy (ULT). The new biologics pegdriticase and pegloticase are associated with risk of immunogenicity and loss of biological effects. When pegloticase was approved the evidence demonstrated that less than 50% of the patients could tolerate continued dosing due to loss of biologic effect due to the development of immunogenicity and this state was also associated with symptoms of allergic reactions.  Abstract 1629 ( Nehad Soloman et al) looked at real word study of pegloticase and urate lowering response after pegloticase treatment, suggesting there are 39% patients who had a loss of efficacy.
The next few abstracts (#0677, #0683, #0685, #0665) each study with 20 or less patients with patients adding methotrexate, azathioprine and/or mycophenolate mofetil in the addition to the pegloticase. These DMARDs are started a month before the pegloticase. Each pilot study showed patients have a more sustained uric acid lowering response during provision of  the 8 doses of pegloticase. It appears that concomitant use of such therapy with the uricase treatment leads to an increase in responsiveness and more patients are able to be exposed for longer periods of time due to inhibition of immunogenicity.  
In addition, there might be further benefits in using such concomitant immunosuppressants since these drugs are also anti inflammatory.  Maybe gout should be also approached to treat the inflammation not just to decrease the serum uric acid. It is good to see there has been also an uptick in abstract submissions looking at both physician and patient preference regarding gout management. 
Add new comment