The Need for Comparative Treatment Trials in Psoriatic Arthritis
Save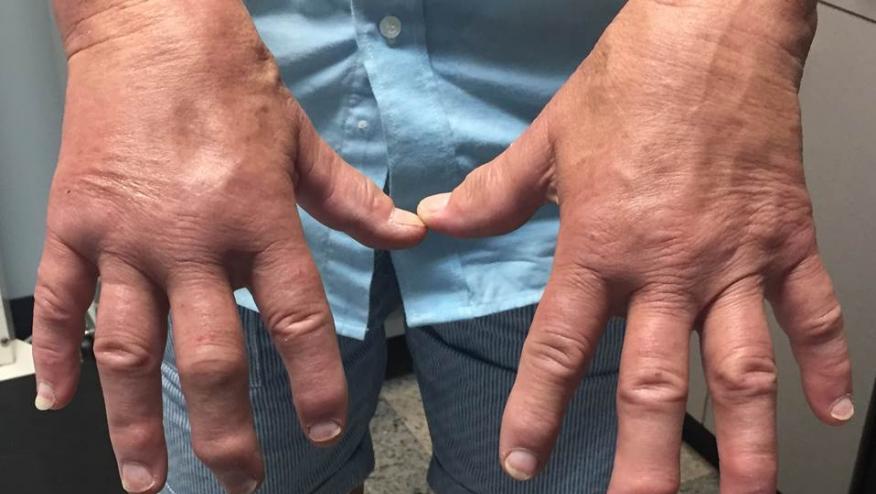 Psoriatic arthritis is currently experiencing a burgeoning selection of treatment options. As a small sample of novel agents demonstrating efficacy in PsA presented at ACR Convergence 2021, we have the IL-23 inhibitor risankizumab (Abstract #453), the Tyk2/Jak1 inhibitor brepocitinib (Abstract #488), and the Tyk 2 inhibitor deucravacitinib (Abstract #490).
While this is a very welcome development in a disease which has had less treatment options compared to rheumatoid arthritis, it leaves us with a difficult conundrum: which agent to choose for an individual patient.
Attempts have been made to find novel attributes of individual agents, and further such attempts were evident during ACR Convergence 2021. A beneficial effect on anaemia, not solely connected to disease activity, was suggested for the IL-23 inhibitor guselkumab (Abstract #1331), and contrary to the perceived wisdom that IL-17 inhibition may be better for enthesitis, an ultrasound based study showing that TNF inhibitors showed more ultrasound entheseal improvement than IL-17 inhibitors (Abstract #1356). 
In this era were there is little to choose between the individual agents based on the available data, it becomes almost inevitable, that at least in certain countries, cost will become a big factor. This has led to national tendering processes, often removing the ability of the rheumatologist to use their clinical acumen to select certain agents as they are mandated to use a prespecified algorithm for therapy.
While some attempts have been made to compare agents, for example an indirect comparison based on individual patient data from randomised controlled trials demonstrating guselkumab to achieve better outcomes than ustekinumab (Abstract #1773), these have been limited to date. Given the fact that the differences between agents may be small, although potentially clinically significant, it becomes evident that the traditional paradigm of the pharmaceutical sponsored randomised controlled trial may not be the best setting to answer this question.
How, then, can this important question be best addressed? I believe the answer lies in large international collaborative investigator initiated pragmatic trials.