Outcomes of COVID-19 in Patients with Rheumatoid Arthritis
Save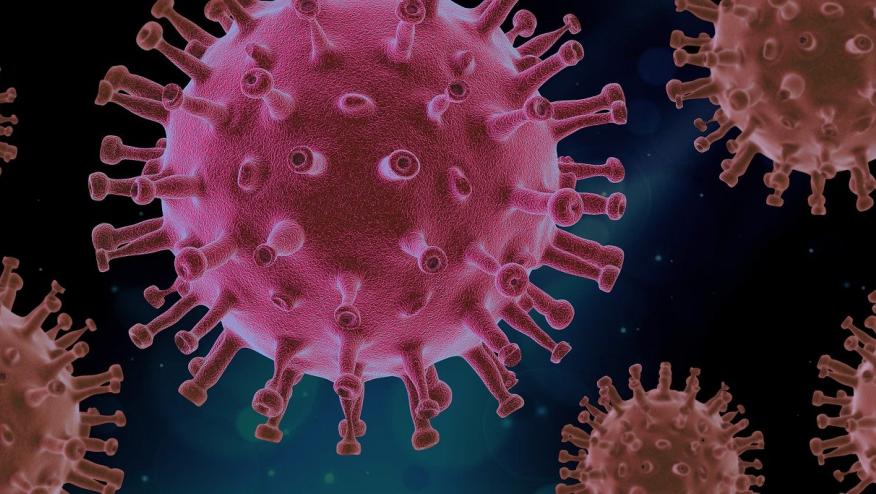 The COVID-19 pandemic has presented a global challenge. Patients with rheumatic diseases – requiring lifelong immunosuppressants— are at high risk for respiratory and viral infections. Over the past decade, an armamentarium of biologic and targeted therapies has led to better control of disease activity in patients with rheumatoid arthritis. Whether these patients, especially those receiving newer biological and targeted therapies such as JAK inhibitors, are at an increased risk of severe COVID-19 outcomes remains uncertain. 
Hasseli et al (Abstract # 0097) sought to answer this question through the German COVID-19 registry for inflammatory and rheumatic diseases. The registry is a national effort which reports disease course and outcomes of COVID-19 infection among patients with inflammatory and rheumatic diseases. From March 30, 2020 to April 5, 2021 there were a total of 2253 patients with rheumatic diseases and documented COVID-19 infection. The registry contained 318 RA patients using TNF or JAK inhibitors. 
Interestingly, the authors found a higher proportion of users of JAK inhibitors were hospitalized (33% vs 13%), required oxygen (25% vs 13%), or invasive ventilation (10% vs 1%) compared to RA patients on TNF inhibitors. As the authors note, other factors may influence the outcomes, including disease activity, comorbidities, and concurrent use of glucocorticoids. These need to be closely accounted for in further analysis of the data. 
A second study looked at the impact of rituximab on the course of COVID 19 infection in patients with rheumatoid arthritis. Singh et al (Abstract #1445) examined the use of rituximab and COVID-19 outcomes in patients with rheumatoid arthritis using the National COVID Cohort Collaborative (N3C). This is a large national database composed of COVID-19 cases in the United States. The study was composed of 57, 725 patients, which included 1477 RA patients on rituximab and tested positive for SARS-CoV-2. The authors found that RA patients using rituximab prior to COVID-19 infection had higher odds of hospitalization and mechanical ventilation. 
The findings from both abstracts are consistent with findings from the Global Rheumatology Alliance (GRA) registry published earlier this year, highlighting that baseline use of JAK inhibitors and rituximab in RA patients is associated with higher odds of severe COVID-19 outcomes.1 
With the ongoing pandemic, it is important that patients on such immunosuppressants receive additional protective measures including the vaccine. However, the immune response of vaccination in patients receiving immunomodulatory drugs has been variable. Most notably, it has been suboptimal in patients receiving B cell depleting therapies including Rituximab. In a late breaking abstract by Liew et al (Abstract #L04), many of the individuals with breakthrough COVID-19 infection were users of B cell depleting therapies who received the complete vaccine series. Strategies including booster dose and timing of immunosuppressant medication prior to vaccine dose need to be explored in future studies.
Sparks JA, Wallace ZS, Seet AM, et al. Associations of baseline use of biologic or targeted synthetic DMARDs with COVID-19 severity in rheumatoid arthritis: Results from the COVID-19 Global Rheumatology Alliance physician registry. Ann Rheum Dis. 2021;80(9):1137-1146. doi:10.1136/annrheumdis-2021-220418.
Add new comment