Tofactitinib in PsA & RA: Nine Year Safety Data
Save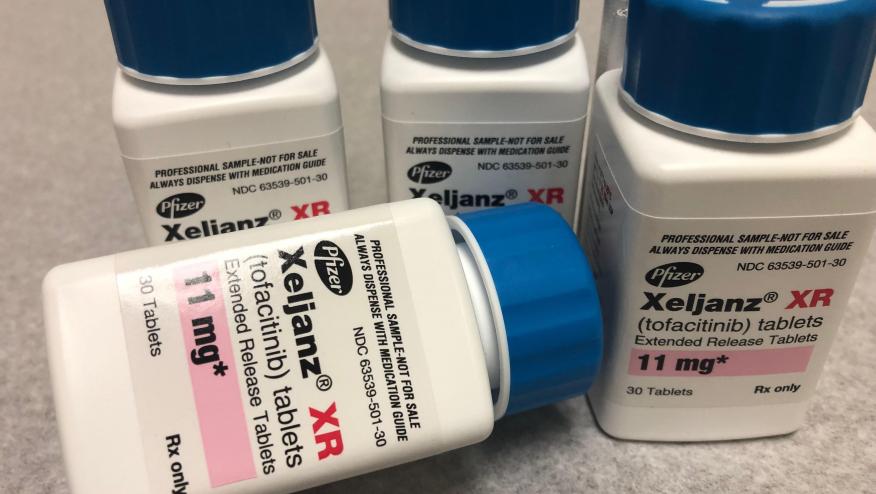 Tofacitinib is FDA approved for psoriatic arthritis (PsA) and rheumatoid arthritis (RA), but long term safety outcomes beyond a year are limited. A real-world, post-marketing surveillance (PMS) of tofacitinib in PsA and RA shows a consistent pattern of safety with no new safety concerns identified.
PMS data was drawn from the Pfizer safety database on PsA (December 2017 to November 2021) and RA (November 2012 to November 2021), for both 5-mg BID (IR) and 11-mg QD (MR) doses, used with or without methotrexate. Endpoints included AEs, serious AEs (SAEs), AEs of special interest (AESIs; serious infections, herpes zoster, cardiovascular events, malignancies, venous thromboembolism), and fatal cases.
From a total of 73,525 case reports (PsA = 5394/RA = 68,131) there was 20,706/439,370 PY (PsA/RA) of tofacitinib exposure.
Adverse events (AEs) were more frequently reported for 5 mg IR versus 11 mg MR for both PsA and RA patients (IR/MR: PsA = 8349/7602; RA = 137,476/82,153).
SAEs (PsA = 8.1/13.6; RA = 8.0/9.5) were slightly higher with MR versus IR in both PsA and RA patients, but the frequency of SAEs, AESIs, and fatal cases was mostly similar across formulations and indications.
The most frequently-reported AE for PsA/RA):
drug ineffective (20.0%/17.8%)
pain (9.7%/10.6%)
condition aggravated (9.9%/10.5%)
headache (8.8%/7.9%)
off-label use (10.5%/3.4%)
Tofacitinib PMS safety data from AE reports show a consistent safety profile when comparing patients treated for PsA and RA.
Disclosures
The author has no conflicts of interest to disclose related to this subject