Diagnosis of PMR
Save
Epidemiology of PMR

Red Flags in the Diagnosis of PMR

Role of the PCP in Dx and Care

PMR Must Rule Outs (are we making the right diagnosis?)

PMR: Is There Hidden GCA?

ESR/CRP in PMR – Valued or Overvalued?

Importance of Diagnostic Imaging in PMR

Which PMR Patients Should Rheumatologists See?

PMR Mimics: PMR vs RA?
Sponsored by: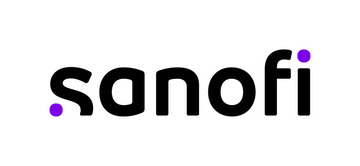 Speaker bios:
Dr. Claire Owen
Dr Claire Owen is an early-career clinician-researcher with expertise in polymyalgia rheumatica (PMR). Her doctoral studies confirmed peritendonitis as a pathologic hallmark of PMR and provided the basis for the development of a sensitive and specific scoring algorithm for diagnosing PMR on whole body PET/CT. Claire is the Deputy Director of Rheumatology at Austin Health and Honorary Senior Research Fellow at The University of Melbourne, Australia. She also serves as Co-Chair of the international PMR Working Group for OMERACT.
Dr. Anisha Dua
Anisha B. Dua MD, MPH is an Associate Professor of Medicine in the Division of Rheumatology, Rheumatology Fellowship Program Director and Director of the Northwestern Vasculitis Center at Northwestern University Feinberg School of Medicine. Dr. Dua interests are in rheumatology education and vasculitis. She completed her Rheumatology fellowship at Rush University as well as fellowships in Medical Education at The University of Chicago and Integrative Medicine at Northwestern. 

Dr. Dua currently leads a multidisciplinary team in the clinical management of vasculitis patients. She assisted in the development of the American College of Rheumatology (ACR) Guideline for the Treatment and Management of Vasculitis, is on the Board of Directors for the Vasculitis Foundation and is a member of the Scientific Advisory Council for the Rheumatology Research Foundation. She is the chair of the e-learning Subcommittee and co-chair of the Workforce Solutions Committee, Virtual Training Programs for the ACR. She has served in leadership capacities both locally and nationally through the American College of Rheumatology, the Vasculitis Foundation, and the ACGME in the areas of education as well as vasculitis. You can follow her on twitter @anisha_dua
Dr. Robert Spiera
Dr. Spiera is the Director of the Scleroderma, Vasculitis, and Myositis Center at Hospital for Special Surgery, and a Professor of Clinical Medicine at Weill Cornell Medical College. He has been the principal investigator in several clinical trials and observational studies focusing on scleroderma and vasculitis. Dr. Spiera specializes in the treatment of various rheumatologic conditions including scleroderma, vasculitis, systemic lupus erythematosus, and Sjogren's syndrome. He has authored over 150 publications relating to scleroderma, vasculitis, and other rheumatic diseases.

Dr. Stephen Paget
Stephen Paget, MD has been at Hospital for Special Surgery for nearly 50 years, 15 of which was as its Physician-in-Chief and Chairman of the Department of Rheumatology. He is currently an Emeritus Professor and Director of the Academy of Medical Educators. 

Dr. Sebastian E. Sattui
Dr. Sebastian E. Sattui, MD, MS is an Assistant Professor of Medicine in the Division of Rheumatology and Clinical Immunology at the University of Pittsburgh. He also serves as Director of the UPMC Vasculitis Center. His clinical research is centered around the care of individuals with vasculitis and polymyalgia rheumatica, with a focus on the intersection of aging and chronic inflammatory diseases and the treatment of older adults living with rheumatic diseases.
Dr. Leonard H. Calabrese
Dr. Leonard H. Calabrese is Vice Chairman of the Department of Rheumatic and Immunologic Disease and Head of the Section of Clinical Immunology at the Cleveland Clinic Foundation. Dr. Calabrese holds the RJ Fasenmyer Chair of Clinical Immunology and is Professor of Medicine at the Cleveland Clinic Lerner College of Medicine. He has authored over 450 published peer-reviewed articles, book chapters and research abstracts. Follow him on Twitter: @LCalabreseDO
Dr. Kenneth J. Warrington
Kenneth J. Warrington, M.D., is a consultant and serves as Chair in the Division of Rheumatology, Department of Internal Medicine at Mayo Clinic in Rochester, Minnesota, with a joint appointment in the Gonda Vascular Center. Dr. Warrington is also the director of the Vasculitis Subspecialty Group. He joined the staff of Mayo Clinic in 2006 and holds the academic rank of Professor of Medicine, Mayo Clinic College of Medicine and Science. He is recognized with the distinction of the John F. Finn Minnesota Arthritis Foundation Professorship. Dr. Warrington's research and practice interests are related to vasculitis, including polymyalgia rheumatica and giant cell arteritis.
Dr. Max Yates 
Max Yates, MD, is Clinical Associate Professor, specialising in epidemiology of rheumatic diseases. My PhD investigated risk factors for onset and progression amongst individuals diagnosed with polymyalgia rheumatica (PMR) and giant cell arteritis (GCA) and subsequently I was appointed as a NIHR Clinical Lecturer whilst I finished my specialist training in rheumatology in 2018 before gaining tenure in 2019. I run the Academic Specialised Foundation Programme, which represents the first step on the rung for Integrated Academic Training for doctors. He is an active member of consortia and international groups including the UK Biobank Eye and Vision Consortium and the Outcome Measures in Rheumatology (OMERACT) working groups, the latter of which I co-chair the PMR working group. He investigates aetiological hypotheses using statistical models. My current interests include investigating comorbidity in PMR, GCA and inflammatory polyarthritis and using retinal images to validate vascular disease states in these conditions. He am also interested in the pathway management and care of people with rheumatic diseases and the use of electronic tools to improve process management, autonomy, and efficiency. 
Dr. Toby Helliwell
Although born in England, Dr Toby Helliwell lived most of his childhood in Zambia where he developed a keen desire to become a doctor. This was realised after completing his undergraduate medical degree at Birmingham University. Subsequently he worked in various areas of the UK and also in Australia and completed his GP vocational training I was after being accepted onto the North Staffordshire academic vocational training scheme for general practitioners. He now works as a GP partner in North Staffordshire where he also teaches and mentors undergraduate students in a general practice setting. During his academic career he has completed a Masters degree in medicine and a PhD in musculoskeletal general practice. He is now a senior lecturer at Keele University, a fellow of the Royal College of General Practitioners and works as a research scholar for the clinical research network as well as being part of the global health team at Keele University having been part of the team since its inception. He has helped develop formal partnerships with institutions in Eastern and Southern Africa and South and East Asia.