Best of 2019 - The House of God After 40 Years: A Rheumatologist's Reflection
Save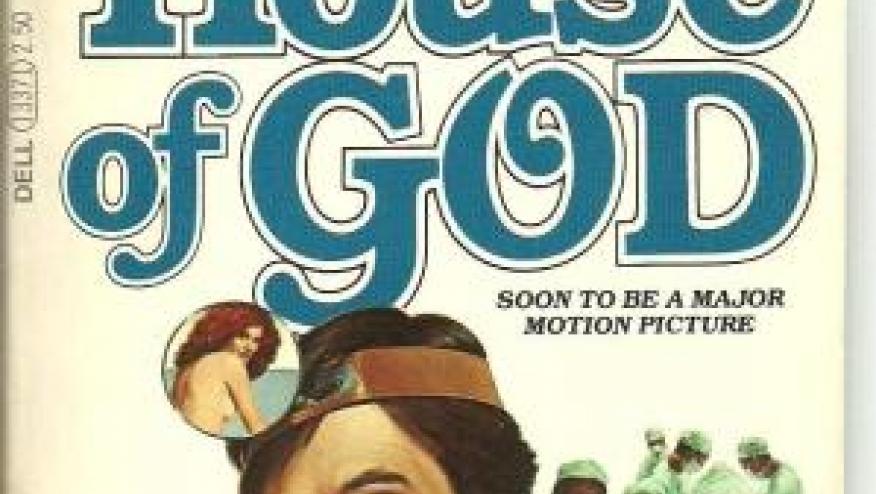 I was shocked and elated to see the piece "Basch Unbound- The House of God and Fiction as Resistance at 40" in the Arts and Medicine section of JAMA on July10, 2019(1) . Forty years, really?  More like a blink of an eye than a lifetime in medicine...but there it is and so what.
First, dear readers, let me ground set this rambling paean to one of my favorite books of all time.
The House of God is probably more known of than read, with over 3 million copies sold since its release when I was a Chief Medical Resident in the era of its writing. The book itself, according to the author Samuel Schem (aka Steven Bergman, MD, DPhil), a psychiatrist and currently Professor of Humanities at NYU, is a true account of his internship, albeit laden with some liberties of fiction - and it's been quoted for generations.
The House of God is cruelly funny and portrays many uncomfortable and dehumanizing aspects of medicine, including substance abuse, bawdy sex (and lots of it), sleeplessness, depression, and suicide to name a few. Taken at face value, it would seem countercultural to our current aspirations of putting patients first, #MeToo and burnout concerns. However, as Dr. Bergman reminds us, "you should read nonfiction for facts and fiction for truth".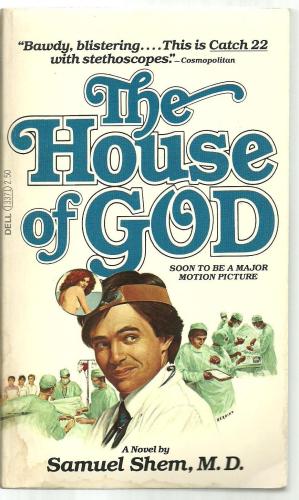 I have strong connections to this book, having read it twice: once in early career and then a decade ago when the 30th Anniversary of The House of God was celebrated in Cleveland. This event came about due to the energies of visionaries like Martin Kohn, who has been a leader of our medical humanities program in the Cleveland Clinic Lerner College of Medicine, as well as my friend and rheumatology colleague, Brian Mandell, who put together an international meeting of medical writers gathered to reflect on the meaning of this work after three decades.
It was the first time I heard the irascible Dr. Bergman speak and it was memorable. Dr. Bergman has subsequently visited Cleveland Clinic to deliver Medical Grand Rounds (and delightfully ruffle feathers) on several occasions. Each time his message was clear: We physicians are stewards of the profession, we can and must make a difference and shape the future of medicine. Of note during his last visit, I got a signed copy of The House of God for Cassandra Calabrese (another rheumatology connection) and we both this week pledged to re-read it forthwith! 
With this background, the true question is whether this work is merely a humorous anachronistic rant or a serious work of reflection meritorious of being read and pondered upon. 
To answer this, we must first ask whether today's medicine is so very different from The House of God era of medicine. Contemporary house officers, medical students and young physicians may, at first blush, see the book as dated and farcical (and hopefully very funny), but it requires reflection to recognize that there are strong threads of similarity between the experience of Vietnam era medical training and today.
While we don't make trainees work as ridiculously long hours, the work is still hard, seeing patients suffer and die is still hard, mental illness is not uncommon among physicians, and suicide, while rare, is also too common. Today we believe that the current pressures of medicine have created an epidemic of 'burnout', increasingly referred to as 'moral injury'. The root cause of today's burnout/moral injury is believed to be the result of changes inflicted by a system designed to maximize efficiency, increase patient encounters, maximize profits while improving patient satisfaction - all at the same time.
In fact, as opposed to 40 years ago, we now also cringe at the reality of being tethered to the EMR; a tool primarily built to maximize billing as opposed to merely provide care and caring of our patients. So not so different, agree?
The House of God, while cruel, is not bitter nor without redeeming lessons as reflected by the author in his latter writings (2), where he strikes the tone of a true humanist. Today when I discuss The House of God with my students and young trainees, I focus on the complexities of the lives of those struggling trainees in the book. I point out the story line demonstrates that life is complicated and non-linear, and that we are capable of functioning while holding complex and often opposing ideas and feelings in our minds.
I also like to emphasize that the book reminds us that friendship and togetherness are powerful forces for good, and we can't glibly accept the status quo when its not right. Lastly, while there is a lot of inhumanity often directed at patients, which is indeed uncomfortable, there is glowing pilot light of humanity and empathy repeatedly encountered throughout the story. 
I ask those of you who have never read The House of God to pick it up (or download it) and give it a read. For those of you who have read it before, join Cassie and I in our miniature book club and read it again. After all, it's summer and time to read for fun. I strongly suggest when you decide to read, to select a nice summer rose, a cold beer or your favorite nonalcoholic beverage that makes you happy. After you're done, give us a shout out by enrolling your comments below.
Does this famous book still resonate today as it did in 1979?  What strikes you most, or enough to pass on to the next generation of physicians? 
Bergman, S. Basch Unbound- The House of God and fiction as resistance at 40.  Published on line July 10th, 2019 JAMA.
Disclosures
The author has no conflicts of interest to disclose related to this subject
Add new comment