Using Methotrexate in PMR
Save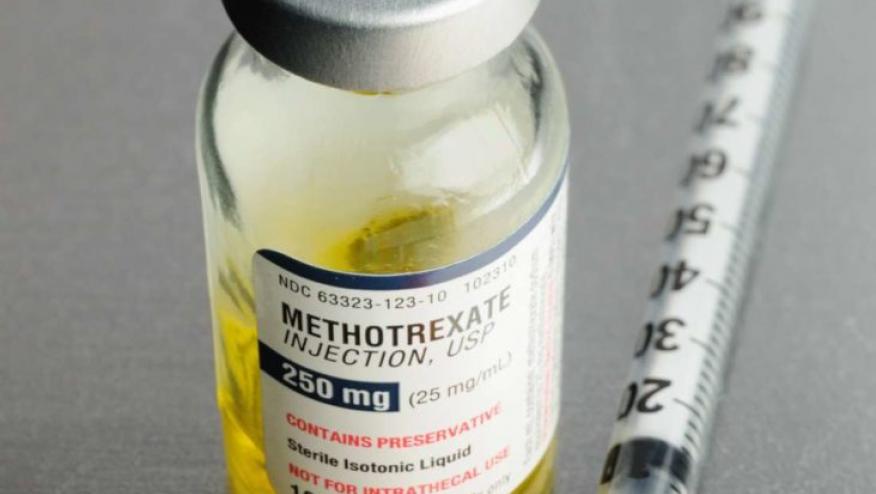 Treatment of polymyalgia rheumatica (PMR) is still largely based on glucocorticoids (GC). In daily practice, many patients respond well to this treatment, and after 1 to 2 years GC is fully tapered and stopped. Unfortunately, almost half of the patients experience flares and over 40% are still on GC after 4 years. 
Where in other inflammatory rheumatic disorders, such as rheumatoid arthritis (RA) and psoriatic arthritis (PsA), early initiation of methotrexate (MTX) is common practice, this is not the case in PMR. 
Only about a third of PMR patients in a hospital care setting are treated with MTX. In a primary care setting, this is expected to be close to none. 
Then again, EULAR/ACR recommendations on the management of PMR state: 'The panel conditionally recommends considering early introduction of MTX in addition to GCs, particularly in patients at a high risk for relapse and/or prolonged therapy as well as in cases with risk factors, comorbidities and/or concomitant medications where GC-related adverse events are more likely to occur. MTX may also be considered during follow-up of patients with a relapse, without significant response to GC or experiencing GC-related adverse events.' 
This recommendation is based on the efficacy of MTX as has been demonstrated in randomized clinical trials. A recent meta-analysis of MTX efficacy in PMR also confirmed this GC-sparing effect of MTX. Interestingly, the MTX dose used in these trials is much lower than commonly prescribed in RA or PsA. 
Several aspects are intriguing in my opinion. First of all, since efficacy of MTX is demonstrated and even a guideline advises to start at diagnosis (in case of co-morbidities negatively influenced by GC or high risk for relapse) or relapse, why are physicians not treating PMR patients more often with MTX? Secondly, given the efficacy of MTX in low dose, why isn't a higher dose of MTX studied, since even in elderly RA MTX has been demonstrated safe and effective in higher dose than the 7.5 -10mg/week. Isn't there more improvement to be gained? 
Contemplating these two aspects, maybe the fact that PMR patients are being treated by primary care physicians, rheumatologists and internists causes different treatment strategies. A guideline endorsed and used by all is still lacking. Having said this, MTX treatment is an everyday practice for rheumatologists, yet even many of them seem to hesitate in prescribing MTX in PMR. The reason for this has not been studied explicitly to my knowledge, but talking to colleagues on this subject gives me the impression that some think PMR is an easy disease to treat and that GC at older age is not worth the hassle of starting other treatment such as MTX. 
I have to respectfully disagree with this, and talking to PMR patients I sense many of them disagree as well. 
GC side effects are more prevalent than is desirable and treatment duration is generally too long. Another issue might be that the published evidence on MTX is considered to be too small by physicians treating PMR patients, and also cohort studies performed in daily clinical practice could not always discover a clear positive effect of MTX. Of course this might be due to confounding and bias as is often seen in (retrospective) cohort studies, but more grade 1 evidence to further clarify the role of MTX in PMR patients relapsing and in PMR patients at diagnosis is very welcome. 
Hopefully future research will answer some of the questions still on my mind: is there a more optimal dose of MTX for PMR patients with regard to effectiveness and safety? And should we not start at PMR diagnosis, as is common in other inflammatory rheumatic diseases, or is another timing, for example at first relapse, of initiating MTX better?