2018 Changes for MOC: More Options, But Is It Better?
Save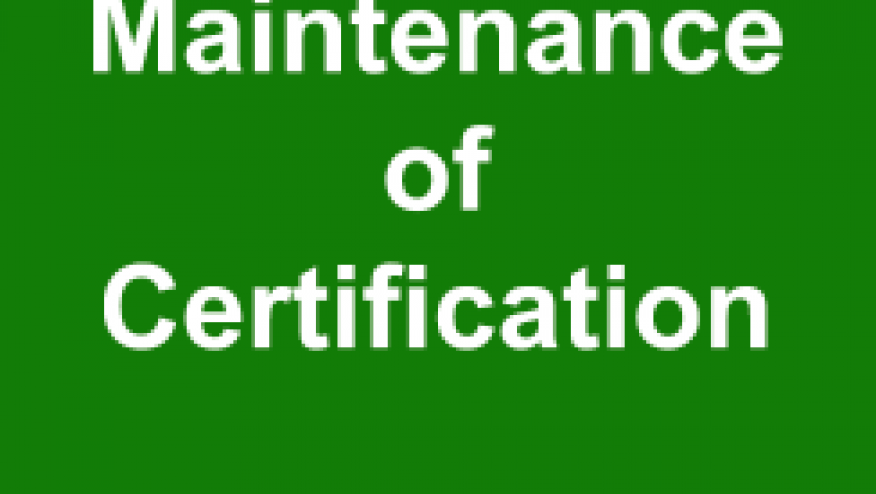 Responding to criticisms that the 10 year maintenance of certification exam (MOC) is expensive, time-consuming, and not reflective of clinical practice, the American Board of Internal Medicine (ABIM) recently issued changes to their requirements, allowing more options for physicians to recertify.

An alternative two-year "Knowledge Check-in" for Internal Medicine will become available in 2018 and for Rheumatology in 2019. These shorter assessments, allotted 3 hours, can be completed at home or at work with the ability to use online resources to reference during the exam; results will be delivered more quickly than the traditional exam.   UpToDate was chosen by the ABIM to be the online source that physicians can access during the exam; both two-year and ten-year re-certifiers will have access to UpToDate during the exam. The differences between the two options are as follows for 2018 (note again  the Knowledge Check-In will be available for Rheumatology in 2019):
Source: ABIM.org
To answer if the open-book process would impact the outcome of MOC, the ABIM funded and recently published a study in the Annals of Internal Medicine Sept 2017 evaluating the open-book process.  The study randomly assigned 825 participants to complete the exam under 1 of 4 conditions: a closed- or open-book MOC in standard or additional time. Primary outcomes included item difficulty (how easy or difficult the question was), item discrimination (how well the question differentiated between high and low abilities), and average question response time.

Results showed that open-book MOCs took physicians longer to complete (an average 30 seconds longer to answer a question). The open-book format was better at discriminating more skilled from less skilled physicians with minimal impact on the pass rate for the exam.  Post-study survey of participants noted having access to resources did reduce physicians' anxiety about the exam (Ann Intern Med. 2017;167(5):302-310.  DOI: 10.7326/M16-2843).

The ABIM will charge $155/year for the Knowledge Check-In which seems affordable, but the statement on the ABIM's website, "No matter which assessment option physicians choose, the total costs for the Knowledge Check-In and traditional MOC exam are the same."  While they are referring to monetary cost, I interpret the statement to include cost in time and frustration; aside from the exam, physicians still need to meet their MOC point requirements (500 points every 5 years). Thankfully, #ACR2017 are offering free CARE: MOC modules where you can earn points at a session (see meeting planner Sunday through Tuesday from 12:30-2PM room 28 A-E) or online at www.rheumatology.org.  
Add new comment