First Head-to-Head TNF Trial Ends in a Draw
Save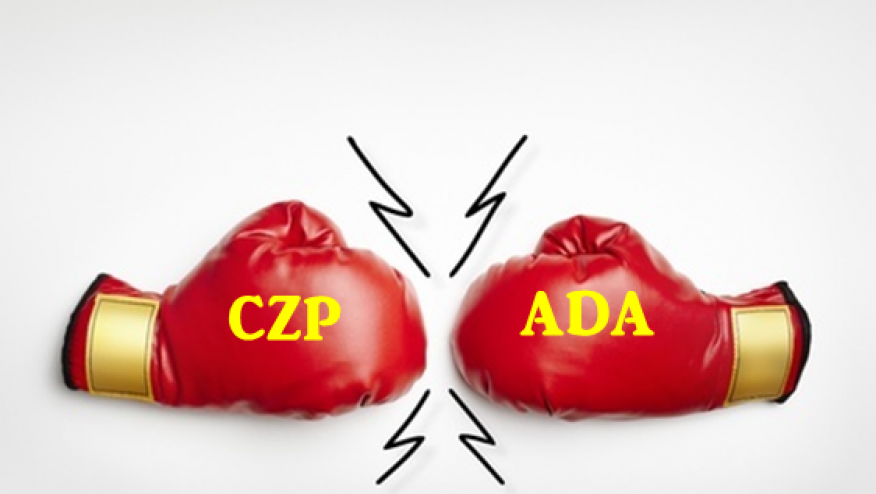 Comparative efficacy trials may be the best way to make informed treatment choices in a sea of treatment options for rheumatoid arthritis (RA).  Recent years have seen impressive head-to-head (H2H) clinical trials for RA, including AMPLE (abatacept vs. adalimumab) and ADACTA (tocilizumab vs adalimumab). 
Today UCB announced preliminary findings for its EXXELERATE trial, the first of its kind by being the first anti-TNF blocker head-to-head study and the first H2H clinical trial with a superiority endpoint. 
In this study, 915 biologic naïve RA patients, who were inadequate responders to methotrexate (MTX), were randomized to receive either Cimzia® (certolizumab pegol- CZP) or Humira® (adalimumab - ADA).  All patients remained on background MTX.
The results showed the primary endpoints for superiority were not met, as the CZP and ADA groups performed equally at the 12 week and 2 year time points. Comparable ACR20 responses were seen for CZP and ADA at 3 mos. (69.2% vs. 71.4%, respectively) and both groups equally achieved low disease activity (LDA) after 2 years (35.5% vs. 33.5) of treatment. 
Standard dosing for both TNF inhibitors were employed at the outset. MTX dosing was maintained at 15–25 mg/week orally or subcutaneously, with one dose adjustment permitted between Week 12 and Week 52, and a one dose adjustment permitted between Week 52 and Week 104. For patients unable to tolerate MTX at these doses, MTX dose could be reduced to 10 mg/week after Week 12.
Safety analyses over two years showed comparable numbers of adverse events, serious adverse events and serious infections. In this trial, non-response at 3 mos. prompt crossover to the other arm without a washout period.  There was only a one report of TB infection during the 2 year study. More comprehensive data from this study will be submitted for presentation at an upcoming rheumatology congress.
While the EXXELERATE did not prove the superiority of CZP over ADA, it does provide sobering evidence of impressive short-term 12 week results (ACR ~70%), but sobering proof of long-term benefit with only ~35% achieving long-term low disease activity.
Will these results, or the results of other H2H trials, change health-care decisions?  The short-term answer appears to be – no.  Despite the superior results for abatacept over ADA (AMPLE) and superiority of tocilizumab over ADA (ADACTA), ADA continues to be the worldwide leader in TNF inhibitor use (as reflected by market sales).
It may take time and the introduction of biosimilars for comparative efficacy trials, such as EXXELERATE, to impact the treatment choices by rheumatologists and RA patients. Up till now, those faced with choosing a biologic therapy are often swayed by time on market, historic success/safety and physician experience.  
In the future, cost may trump preference and data may outlast experience. 
Disclosures
The author has received research/grant financial support on this subject
The author has received compensation as an advisor or consultant on this subject
Add new comment