Fresolimumab (anti-TGF beta) Improves Systemic Sclerosis
Save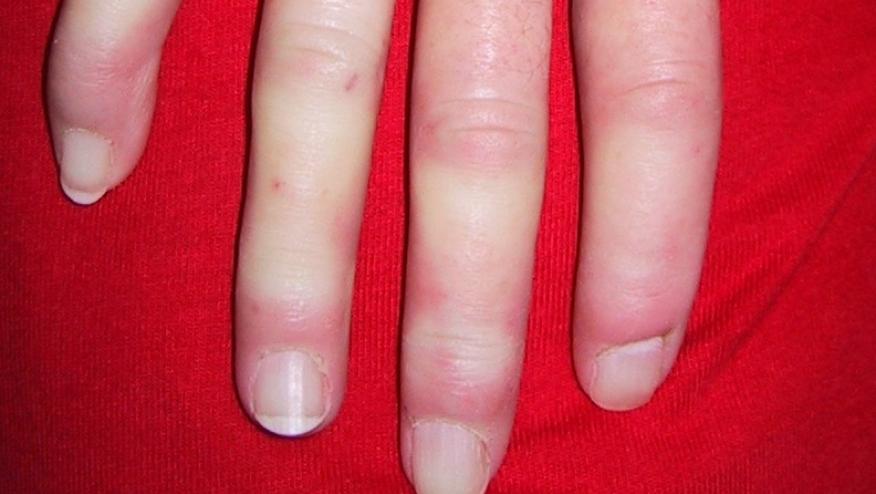 Transforming growth factor (TGF-β) is known to have potent profibrotic activity and has been implicated in the pathogenesis of systemic sclerosis a futile condition with no effective disease modifying treatments. The role of TGF-β in SSc, was put to the test in a trial of 15 SSc patients (with a mean disease duration of 8 months) who were treated with 2 different dosing regimens of fresolimumab (an IgG4 κ monoclonal antibody capable of neutralizing TGF-β).  
Patients received either two doses of 1 mg/kg 4 weeks apart (n=7) or one 5 mg/kg dose (n=8) and were assessed at baseline, weeks 3 or 4, 7, and 24 weeks with modified Rodnan skin scores (mRSS), serial skin biopsies, biomarkers and microarrays.  Among the 11 females and 4 males, 60% had digital ulcers, 93% were ANA+, 27% were SCL-70 Ab positive and they had a mean mRSS of 26.9. Only one patient had pulmonary fibrosis.
Rice and coworkers reported that nearly all patients showed a rapid, significant decrease in skin scores, Expression of the biomarkers thrombospondin-1 (THBS1) and cartilage oligomeric protein (COMP) rapidly declined at one month and week 7. Skin scores began to reverse after week 11 but COMP and THBS1 expression lagged behind, suggesting repeat dosing may be needed in the future.  
Nevertheless, strong correlations were seen between biopsy site (forearm) scores, mRSS, COMP and THBS1.  When compared to other trials, the degree and rapidity of mRSS improvement suggest these changes were more than the natural regression of skin scores in SSc. This this open-label pilot trial, using a first in class inhibitor of TGF-β, has shown significant clinical and biologic effects in patients with diffuse scleroderma.
Thanks to Dr. Barry Gruber of Long Island for identifying this citation.
Disclosures
The author has no conflicts of interest to disclose related to this subject
Add new comment