Higher Infection Rates for Infliximab in Psoriasis
Save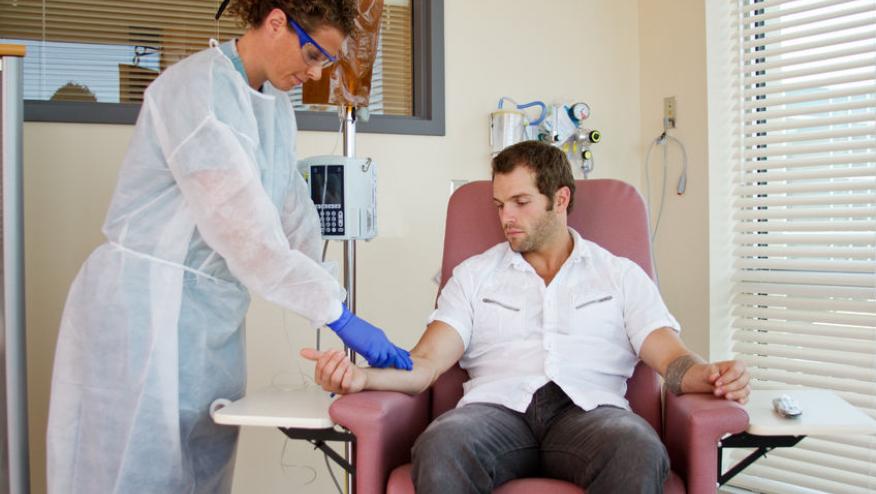 A prospective study of psoriasis patients from the British Association of Dermatologists Biologic Interventions Register demonstrated that infliximab therapy yielded 2-3 times more serious infection than seen in those treated with non-biologic DMARDs or methotrexate (MTX). 
This was a study to compare the risk of serious infections in chronic plaque psoriasis patients treated with either infliximab or non-biologic systemic therapies, including MTX.  (This was not a comparison of various biologic agents in psoriasis).
Investigators grouped several non-biologic systemic therapies, including methotrexate, ciclosporin, acitretin, fumaric acid esters, psoralen-ultraviolet A or hydroxycarbamide and analyzed rates of serious infections (SIE) associated with death, hospitalisation or the need for intravenous antimicrobial therapy.
Among 3843 psoriasis patients accrued up to October 2016, the SIE rates were significantly higher in the infliximab cohort (47.8 per 1000 person-years) compared to the on non-biologic systemic cohort (14.2 per 1000 person-years) and the adjusted hazard ratio was 1.95, (95% CI 1.01, 3.75 vs. DMARDSs) and was also higher when compared to methotrexate only (adjHR 2.96, 95% CI 1.58, 5.57).
As has been shown in other studies, the risk of serious infection was highest in the first 6 months of therapy (adjHR 3.49, 95% CI 1.14, 10.70).
Disclosures
The author has received compensation as an advisor or consultant on this subject
Add new comment